Fostering Self-Control Skills in Young People - Grades K-12
About this event
This is a live ONLINE event. Attendees will be able to login beginning at 9:45 am ET/6:45 am PT. The live meeting will begin at 10:00 am ET/7:00 am PT.
 REGISTERING WITH A PURCHASE ORDER?
To submit a registration form along with a purchase order, click here. We also accept registration forms and school purchase orders by fax, mail or email (pd@accutrain.com).
Order processing fee does not apply to purchase orders.
All prices are quoted in US Dollars.
If you had only 5 or 10 minutes with a student, what skills could you teach that would give him/ her the best chance to succeed academically and in ALL aspects of life?
Self-Regulation includes a set of insights and skills students need for academic success, emotional control and healthy social interaction. When a young person is lacking in his/her ability to self-regulate emotions and behavior, negative outcomes are easily observable. Helping young people improve their Self-Regulation can help them to better handle anger issues, anxieties, impulsiveness, academic performance, classroom behavior challenges, self-esteem struggles, social troubles and more. Helping students improve their Self-Regulation will help teachers, counselors, social workers, administrators and other educators to bring about observable and sustained positive changes in young people.
In this one-day seminar, author and psychologist Brad Chapin will provide recommendations and strategies that you will be able to use with all students, and in particular with students who have behavioral and/or emotional self-control issues. Included will be practical insights, recommendations and learning activities that are based upon the evidence-based approaches used in cognitive-behavior psychology. The content of this seminar is consistent with the principles underlying the RTI/MTSS and Positive Behavior Supports movements. The presenter will provide you with creative, fresh and engaging approaches for individual students, small groups, classrooms and the whole school.
View clips from previous seminars and webinars.
ABOUT THE PRESENTER
Brad Chapin, LCP, LMLP
Brad is a masters level psychologist and a recognized speaker in the area of Self-Regulation. He is also the Director for Children's Services at a regional mental health center. Brad has a passion for teaching parents and school professionals the importance of helping children develop healthy Self-Regulation skills. He continues to create innovative strategies utilizing technology to engage children in the process. Brad believes that Self-Regulation provides an easy-to-learn and easy-to-implement framework for addressing many of the problem areas children and families experience including ADHD, anger/behavior problems, academic issues, social/emotional problems, Autism Spectrum Disorders and anxiety/depression. Brad is the author of Helping Young People Learn About Self-Regulation and the creator of the Challenge Software (www.cpschallenge.com) program for children as well as the Self-Regulation Training Board.
AGENDA
View the Self-Regulation Seminar Agenda here.
SEMINAR OBJECTIVES
In this one-day seminar, you will learn to:
Develop a level of understanding of the Self-Regulation framework sufficient for teaching it to students and presenting it to parents.
Apply step-by-step strategies/activities to teach young people how to increase Self-Regulation including: cooling the flame, my warning signs, melting freeze, you can't make me laugh, free emotional expression,
challenge software program, defiance trap
Organize and implement strategies in a way that is most effective for addressing many social/emotional, behavioral and academic problem areas including: anger and oppositional behavior, depression & anxiety, academic performance, chronic impulsiveness, ADHD, motivation, learned helplessness, bullying & other school safety issues
Access, monitor and report measurable outcomes from the application of
Self-Regulation strategies presented in this seminar
WHO SHOULD  ATTEND
Classroom Teachers
Principals & Other School Administrators
Special Education Personnel
School Counselors
Social Workers (all levels)
School Resource Officers
Counselors & Therapists in Private Practice
Parent Advocates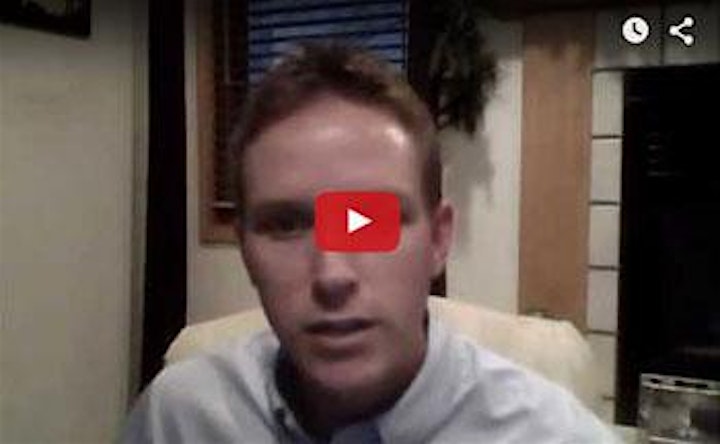 Organizer of Self-Regulation Live Virtual Seminar - May 17, 2021
AccuTrain is a leader in providing instructor-led continuing education. Calling upon nationally renowned authors and experts in the areas of relational aggression, behavior management, groundbreaking teaching strategies, working with students with emotional/behavioral challenges, school safety and innovative counseling techniques, AccuTrain offers a host of webinars, public seminars, on-site training options and national conferences.
For questions about this event, email pd@accutrain.com or call 800-251-6805.
Order processing fee does not apply to purchase orders.
All prices are quoted in US Dollars.
HOW TO REGISTER:
We also accept registration forms and school purchase orders by:
Fax: 888-372-6061
Mail:
AccuTrain
208 Ash Ave., Suite 103
Virginia Beach, VA 23452
Email: pd@accutrain.com