Description
What is stopping you from writing that book that you told yourself you need to write? What do you think it would take for you to see yourself holding your work in your hands? How about seeing your work displayed inside of a Barnes and Nobles bookstore?
Absolutely Nothing!
Let nothing stop you from fulfilling that dream. I can show how to create quality work that will impress your readers and gain your work the recognition it deserves. Connect with me on Saturday, December 16, 2017, from 10 am to 12 pm.
I will be divulging key information into the publishing industry. You will learn the Do's and Don'ts of writing a book, publishing it, and marketing your work. This is one event that you don't want to miss if you are serious about making your publishing dreams a reality.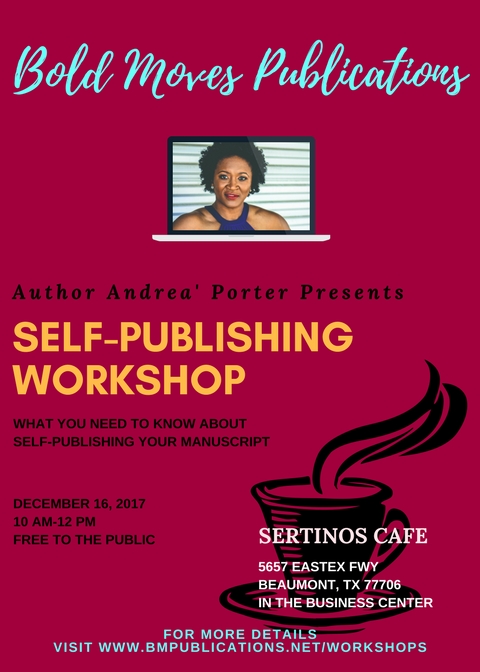 Additional Information
******This Event is Free BUT Spacing is LIMITED so we're asking that you pre-purchase your ticket by registering for the event.*******

For those interested in purchasing a meal, Sertinos Cafe menu averages about $6.