In this Masterclass, we will walk you and/or your group through the steps of becoming a Self-Published Author.
About this event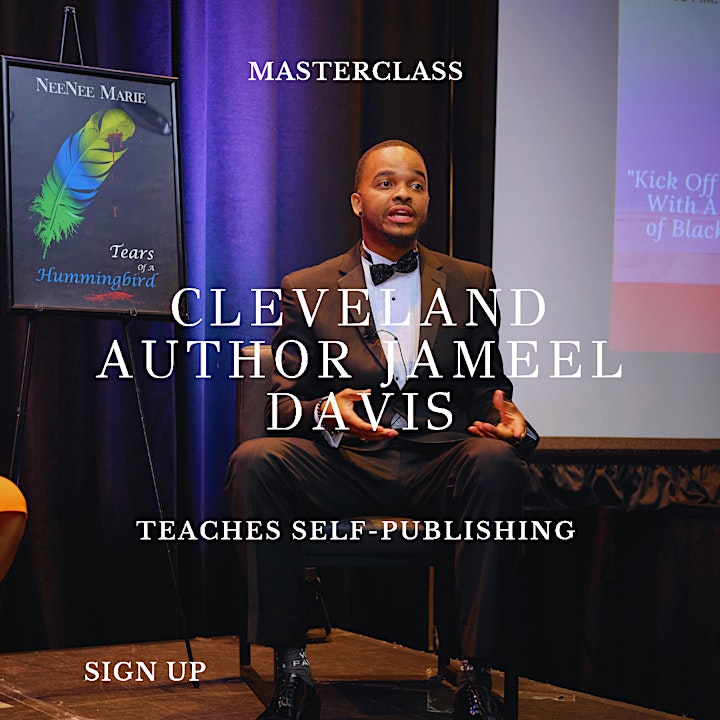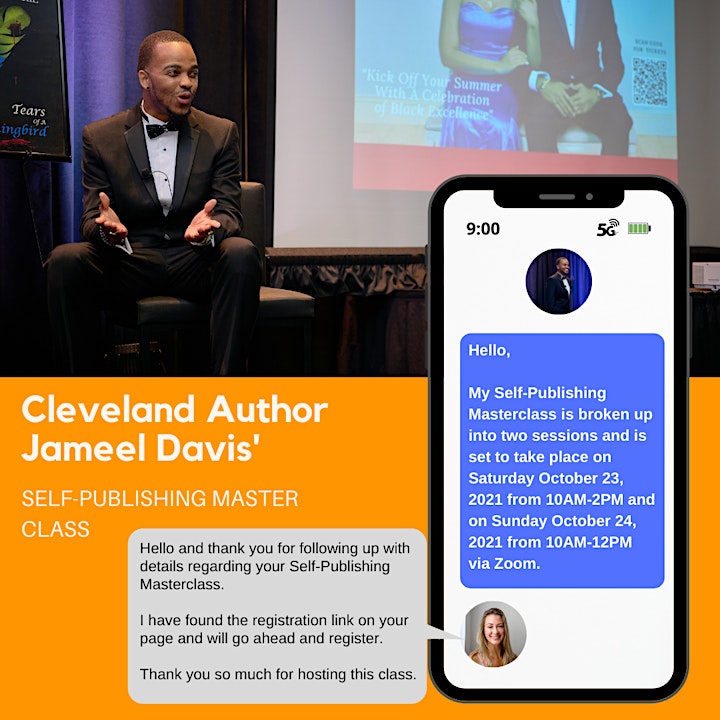 ElevatedWaves Publishing Corp. presents
CLEVELAND AUTHOR JAMEEL DAVIS' SELF-PUBLISHING MASTERCLASS
Do you have Dreams of Becoming a Self-Published Author?
Are you currently working on a story but are unsure about how to bring your story to market?
Are Publishing Companies Charging You Outrageous Publishing Prices while Stealing Your Rights & Royalties?
Are you Having Trouble Marketing your Published Work?
If so, this Masterclass is for you!
In this Masterclass, we will walk you and/or your group through the steps of becoming a Self-Published Author. In this course we will also discuss:
The 15 Ways to Increase Your Chances of Landing a Publishing Deal
The Dollars and Cents of Traditional Publishing
The Pros and Cons of Traditional Publishing
Traditional Publishing vs. Self-Publishing.
*Brought to us by our friends at Query Letter for those who are interested in going the Traditional Publishing route.
This class is usually conducted in person, however because of the accessibility of online webinar platforms and the ease of accommodating more people on such platforms, we are hosting the class virtually at a more affordable price.
The Class is Broken Up into Two Sessions:
One: Saturday October 23, 2021 10AM-2PM
Two: Sunday October 24, 2021 10AM-12PM.
The minimum number of guests needed to attend in order for the class to kickoff is six and the maximum is 25.
If you are interested in being a part of this Masterclass, registration is $50.00 per person. DON'T MISS OUT ON THIS SPECIAL $50 DOLLAR OFFER - COURSE IS VALUED AT $600
If you are interested in attending but are unable to attend due to scheduling, you can book a separate Masterclass for you or your group. Please keep in mind that private classes aren't given at the same rate.
Once booked, there are no refunds for cancellations. However, you may select someone to attend on your behalf or gift your ticket.
Date and time
Location
Refund policy
Organizer of SELF-PUBLISHING MASTERCLASS
We are a privately owned, non-traditional publishing house that produces publications designed to add value to—and to empower—the minds of others. We also host a variety of community events in support of literacy, self-improvement, education, and social awareness.
We invite you to connect with us at the following online portals, if you'd like to get familiar with Elevated Waves and our other initiatives year-round:
WEBSITE | ElevatedWavesPublishing.wordpress.com
FACEBOOK | ElevatedWaves
TWITTER | ElevatedWaves
INSTAGRAM | @ElevatedWaves