Description
Join us for our inaugural event of our monthly community meetup of SELF Philly! A place where SELF-employed individuals (whether solopreneur or small business owners) provide support, perspective, and expertise — helping one another grow our businesses.
This month, we welcome you to join our community and learn about the SELF Philly vision. Hear more about our community, our mission, and the types of events we will be putting on. Meet your local SELF-employed business community. Make friends and learn about your fellow SELF attendees while enjoying light snacks and beverages.

***IMPORTANT: Attendees MUST BE SOLOPRENEURS, FREELANCERS, OR SELF-EMPLOYED business owners. Absolutely NO SOLICITATION of outside services is permitted.
***RSVP is required to attend as per building requirements.

Organized by: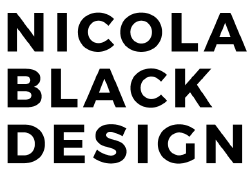 Nicola Black Design, LLC is a design studio in the Philadelphia area specializing in brand identity design. We provide creative direction and custom graphic design services to large and small businesses alike.
---

Maki Naro is a freelance illustrator and cartoonist. His work as a science journalist has earned him numerous compliments and even an award once.
---
Venue Sponsor:

WeWork transforms buildings into beautiful, collaborative workspaces and provides infrastructure, services, events, and tech so our members can focus on doing what they love.
Our community spans across 50 buildings in New York, San Francisco, Los Angeles, Boston, Washington, D.C., Austin, Miami, Chicago, Portland, Philadelphia, Seattle, London, Amsterdam, and Israel with many more on the way. Visit us: www.wework.com. *WeWork will follow-up with all who register for this event via email which you are welcome to unsubscribe from at any point.