Description
A HAPPIER HOUR: MINDFULNESS FOR ENTREPRENEURS
Mindfulness is one of the most powerful tools we can use as entrepreneurs. This simple practice has been shown to drive business outcomes, improve individual and organizational productivity, and help us manage the day to day stress we face as entrepreneurs. Join SELF Philly, along with Anna Greenwald (CEO and Founder of On the Goga) for a "Happier Hour" incorporating the foundations of mindfulness for entrepreneurs. Through this interactive workshop, you'll learn what mindfulness is, the science behind how it changes our brains and bodies, and how being mindful of everyday moments can change the way you run your business.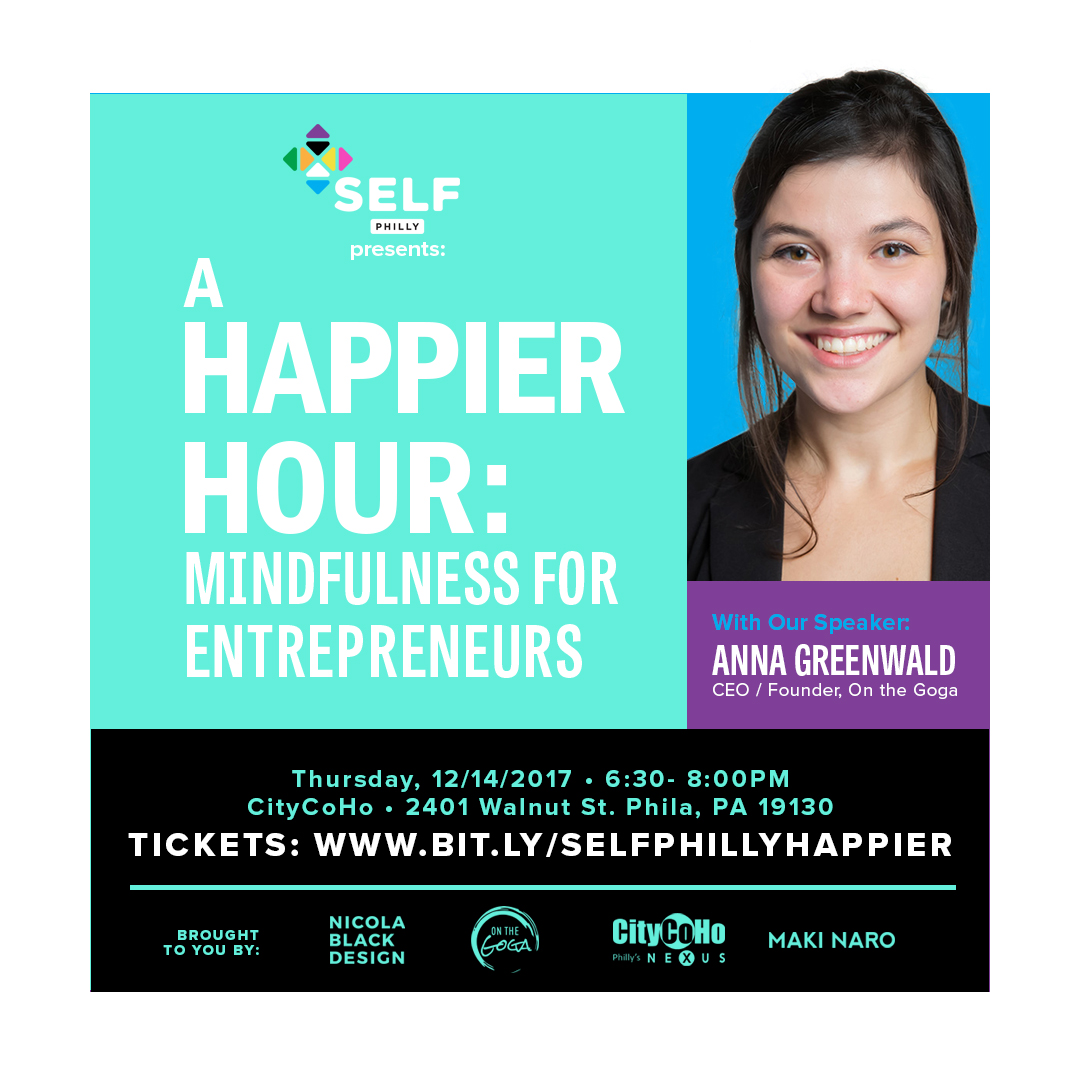 SELF Philly is a place where SELF-employed individuals (whether solopreneur or small business owners) provide support, perspective, and expertise — helping one another grow our businesses. We hold monthly events (2nd Thursday of each month) varying from community conversations on pre-determined business topics, workshops, talks/presentations, and panels. ***IMPORTANT: Only 30 tickets available — reserve yours today! We ask that attendees are SOLOPRENEURS, FREELANCERS, OR SELF-EMPLOYED business owners. Absolutely NO SOLICITATION of outside services is permitted. RSVP is required.

If you have any questions, email selfphilly (at) gmail (dot) com no later than 4 hours prior to our event time for a guaranteed response.
---
Nicola Black Design, LLC is a design agency in the Philadelphia area specializing in brand identity design. We provide creative direction and custom graphic design services to large and small businesses alike.
---

Maki Naro is a freelance illustrator and cartoonist. His work as a science journalist has earned him numerous compliments and even an award once.
---

On the Goga is a Philadelphia corporate wellness and professional development company, specializing in corporate mindfulness, corporate wellness program design, corporate yoga, mindfulness in the workplace, corporate retreats, executive coaching, team building, professional development and more. Based out of Philly, we serve the Greater Philadelphia Area and beyond.
---
Venue Sponsor: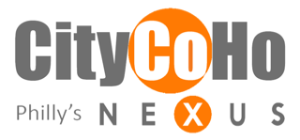 CityCoHo is the center of gravity for Philadelphia's sustainability movement, located in the heart of the city just one block from the Schuykill River Park. We are a community space that brings together environmentally-conscious entities, emerging technology companies, humanities-focused non-profits and creative individuals.