Self-Mastery Workshop to Boost Your Achievement in 2018

Saturday, January 13, 2018 from 11:00 AM to 2:00 PM (CET)
Event Details
Find The Roots of Inspiration by Applying a Time-Proven Method
Have you ever considered:
why some actions inspire you and others don't? 
why some of your goals you can achieve and others don't?
how to get out of the stressful situations at work or in your business?
In this fast-moving world, the distractions and social media run our daily lives by causing self-questioning and moments of "dah". 
"Life becomes worthwhile when you have worthwhile goals." Maxwell Maltz
According to the Harvard Business School, just 8% of people achieve their New Year's goals with resounding 92% that end up in failure.


---
Give me 3 hours and I will teach you the secrets how to ensure a long-lasting achievement, personal satisfaction and deep appreciation for who you truly are.
In this workshop, you will:
Get familiar with the concept of values so you can gain the advantage of most of the people that don't know the secrets how to be inspired every single day;
Complete a hands-on exercise to define your personal hierarchy of values and your individual life priorities so you can build every future action on this foundation and ensure you achieve everything you want;
Use a time-proven framework to establish a powerful vision for 2018 so you can maximize your personal efforts in 2018 and help your friends and family do the same;
Set congruent goals based on your new findings and ensure that you will reach your goals 100% and get among 8% of achievers instead of 92% of non-achievers;
Unveil tips, tools, and tricks how you can use the new findings daily, reduce the impact of distractions and say NO to stressful and challenging situations.
---
Event details:
Date: 13th January 2017
Time: 11:00 - 14:00
Location: Best Western Karl Johan, Oslo, Norway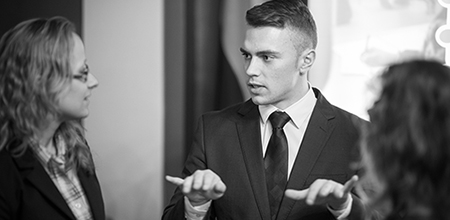 How The Hierarchy of Individual Priorities Helps You To Sustain Your Achievement:
Top benefits you will get:
Find out what is really inspiring to you so you can activate your maximum daily inspiration and potential;
Create a framework for your life purpose to have a long-lasting vision and mission so you can get the most out of your life;
Establish a powerful synergy between your patience, integrity and leadership abilities so you can achieve anything, anytime, get high respect and trust from others;
Maximize your perseverance and consistency so you will never be distracted by meaningless activities, comments and the opinions of others;
Be able to start a meaningful side business based on the values framework so you can start living the life you want and do the things you love;
Improve the dynamics of family and relationships by getting a better understanding of your partner, learn how to appreciate the partner for who he or she is;
Positively impact your financial area by finding out where do you unconsciously spend your money;
Improve the spiritual experiences by knowing what's truly important to you and what drives your daily;
Start notice the opportunities while others miss multiplying your income streams;
Empower your business or career foundation based on your new self so you can achieve the maximum result possible;
Evolve yourself and form a new identity so you can be authentic and purpose driven.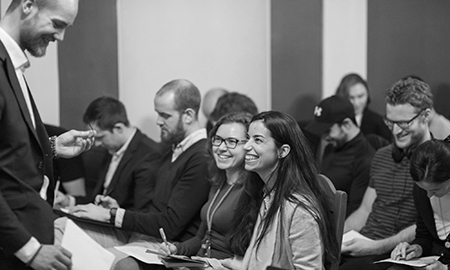 What Others Has to Say After Revealing Their Personal Life Priorities:
Romualdas Maciulis - Performance consultant / Strategic Advisor / International Speaker 

"It has enabled me to stop fooling myself around what's important in my life, I was living someone else's life and at the same time, there was none to lead my life. By determining my true life's priorities I was for the first time able to glimpse at who I am really"
---
Christoffer Bertilsson - LinkedIn Expert

 This discovery gave me clarity, focus and a clear vision of where I want to go"
---
Frederick Fladmark - Sergeant at Arms at Norwegian Armed Forces / Military Strategist for Business

"For me it has been a journey. Needless to say it has given me extreme clarity in what it is I want to do in life, how I want to do it and why. I have been able to develop a life mission and a purpose"
---
Harmeet Kaur Grewal - Doctor

 "My growth in both spiritual and personal way is in a complete new solid level. I am now connected with the higher inner power doing meditation rituals. I have changed me as a more balanced human being"
---
Sindre Jakobsen - Investment Manager

"Neo helped me realign myself with my purpose and the result is endless synchronicities and opportunities presenting them self, some call this state flow, bliss or unconditional love"
---
Sign Up Today and Guarantee Your Maximum Results in 2018

Have questions about Self-Mastery Workshop to Boost Your Achievement in 2018?
Contact Neo Ross
When & Where

Best Western Karl Johan
Karl Johans gate 33
0162 Oslo
Norway


Saturday, January 13, 2018 from 11:00 AM to 2:00 PM (CET)
Add to my calendar
Organizer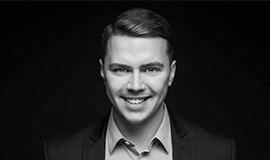 Neo Ross is a specialist of human behavior, a professional sales trainer, and a coach for individuals and organizations. He has a background in Finance and Economics, Physics; Psychology, Marketing, Human Behavior, Leadership, Sales, and Management. 

Neo's team helped thousands of individuals to find their personal and business purpose, remove the emotional baggage, dissolve mental blocks, break through fears, develop high performing sales strategies, create an inspiring vision and bring order to their professional and personal lives. Neo's clients range from startup founders to CEOs, business owners, actors, social media influencers, and entrepreneurs globally.