Say namaste to 2022 by setting our intentions right and flow strong with a group of yogis!
About this event
Date: 8th & 22nd January 2022 (Saturday)
Time: 8:00am - 9:00am
Location: KLCC Park.
Surrounding Landmark: Spot us from across Symphony Lake, right next to the elevated bridge & lake with a metal-sculptured whale.
Class Type: Vinyasa Yoga & Guided Journaling
Led by: Eunice Seet
Comes with:
- x2 Free Virtual Journaling Class
- x1 Free Journal booklet (NP: RM39)
BYO: Yoga mat, writing pen, water bottle and towel
Suitable for all ages and levels of experience to join. Limited slots available. Book early to secure your slot.
Get into our LIVLOLA Discord group today to receive updates and information on the class. Also, get RM5 off your class entrance ticket upon joining our group!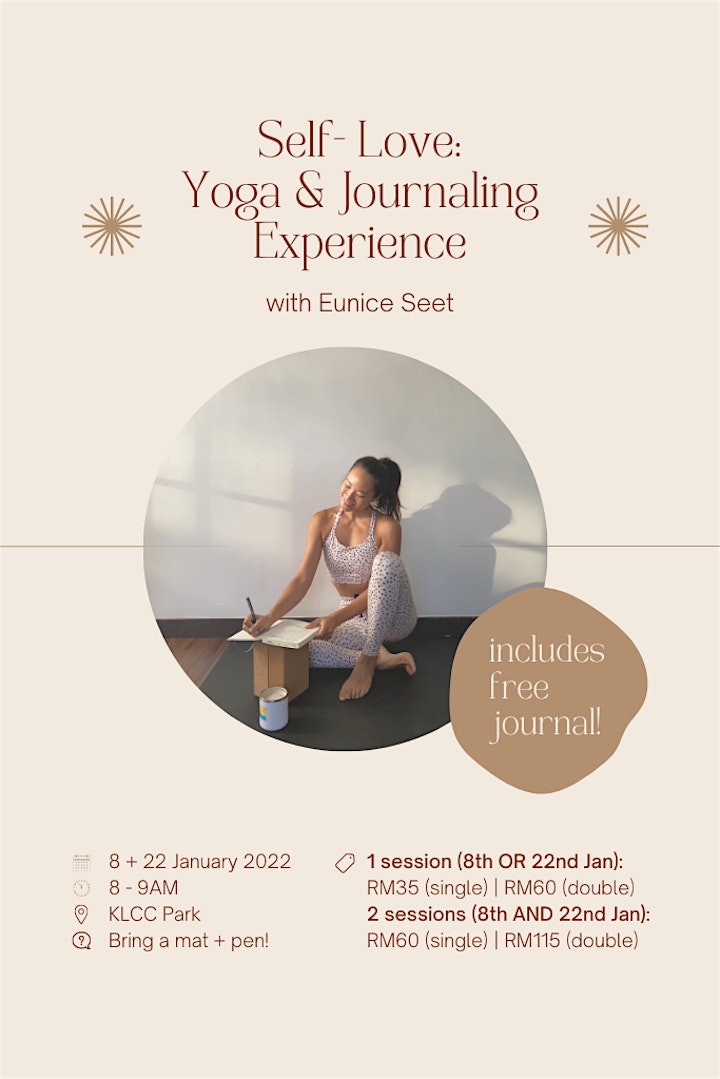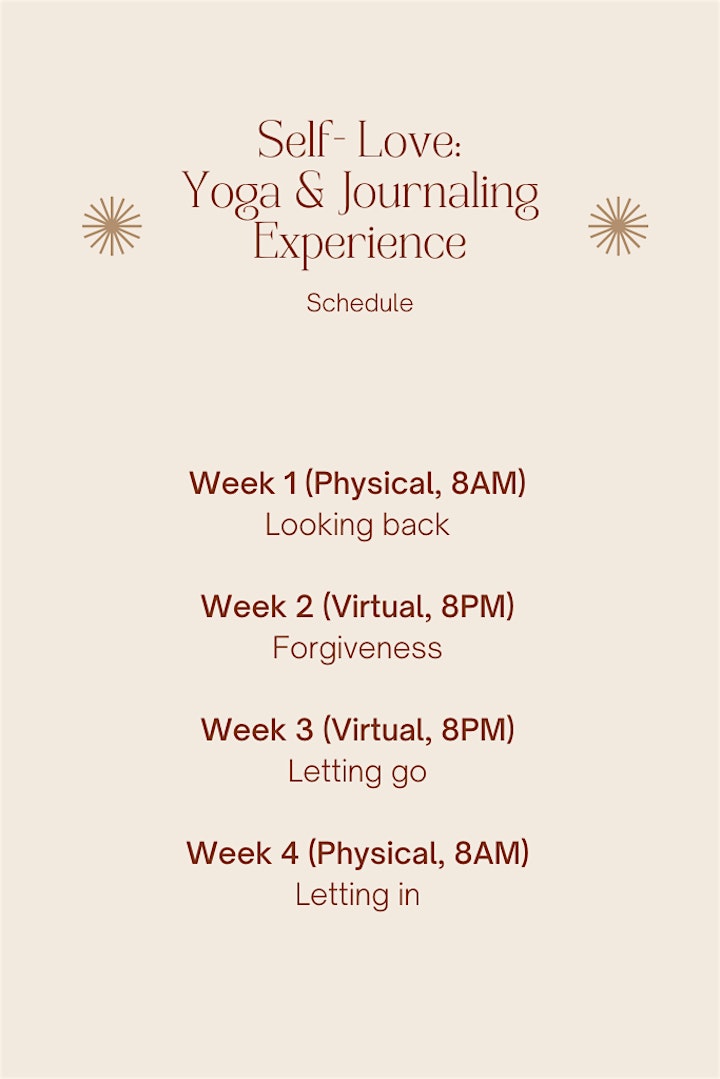 ABOUT THE CLASS
Experience the tranquillity of lush greenery at KLCC Park as you flow through an invigorating Vinyasa Yoga with our LIVLOLA fam. Bring along your workout buddy and get immersed in calming flow while creating fun together!
Vinyasa Yoga is all about rhythmic yoga movements and poses timed to our breath. Coupled with a guided self-love journaling session pre/post yoga that highlights our intentions set for the brand new year. We're fusing the best of both worlds so you can walk out of each session feeling grounded and energised. What's there not to love?
This Self Love: Yoga & Journaling Experience session is in support of self-love and we'd love you to be part of this movement.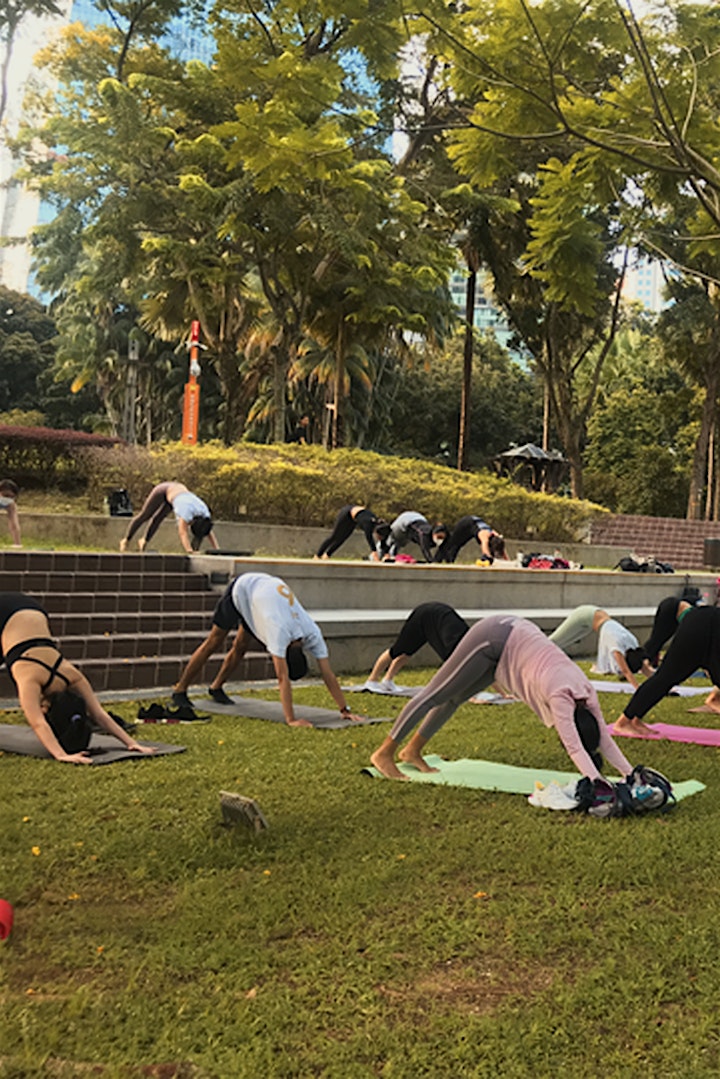 NOTICE
All in-person sessions will be conducted with enhanced hygiene and safe distancing protocols. Measures include:
MySejahtera-only venue: Attendees are to present their MySejahtera App for safe entry check-in located at the KLCC Park.
Double Vaccinated: Attendees with only double vaccinated status are allowed to join the session.
Safe distancing measures: Groups are to ensure at least two metres distance apart during the session with no intermingling. Team LIVLOLA will be on stand to ensure measures are adhered to.
Enhanced hygiene protocol: Attendees are to bring along their own yoga mats, equipments, and towel.
Enhanced protection: All attendees and instructor/assistant are encouraged to put on surgical masks throughout the yoga session. Hand sanitizers are readily available.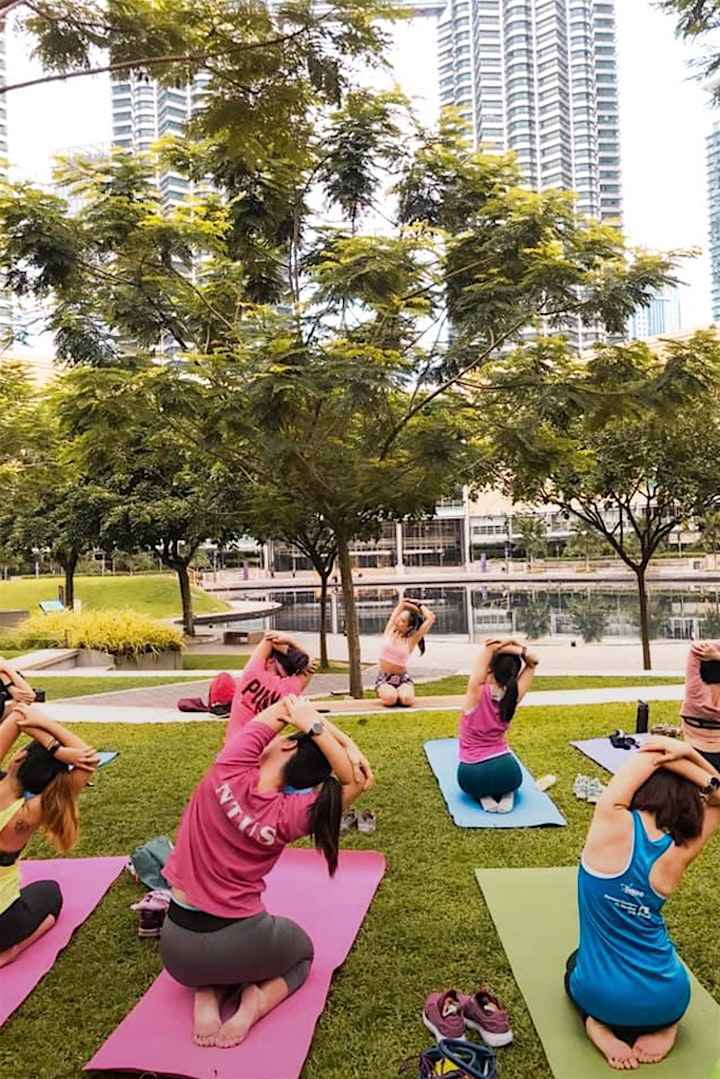 T&C
As this is an outdoor setting, the class is subject to weather changes.
In any unforeseen circumstance of a shower happening on the day of the class, we will move the class to a virtual Zoom session. An invitation link will be sent via our LIVLOLA Discord group.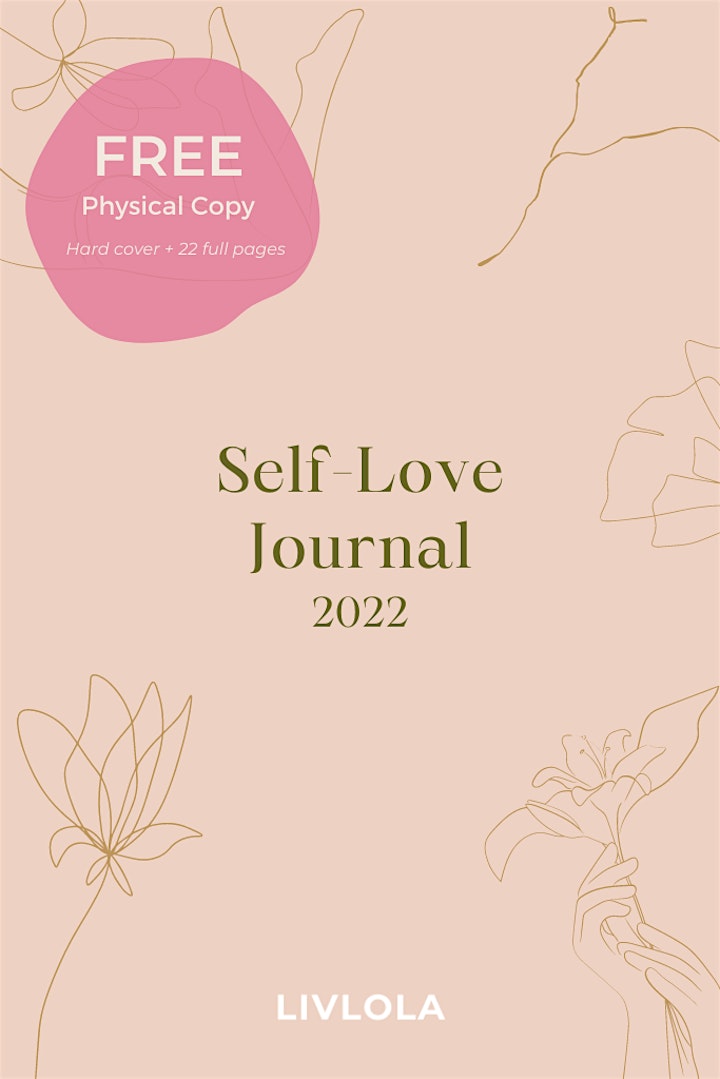 FAQs
I've never done yoga and/or journaling before, can I still attend? 
This is a beginner-level friendly class where our teacher Eunice will be guiding you on foundational vinyasa yoga and also walk you through the basics of journaling. It is a session worth exploring especially when you're a beginner!

How do I get access to the class?
We will send an email of your order once you have successfully checked out and made payment on our website. The order number serves as the entrance ticket for you to attend the class. Do check your inbox/spam inbox for an email from ask@livlola.com. 
If I can't make it for the class, who should I contact?
Send in your queries about your attendance, tickets etc to our LIVLOLA Discord group. All queries that go into our Discord group will get immediate attention & assistance.

If I can't make it for the class, can I share my ticket with a friend?
Yes you can! Your friend would only need to mention the Order Number upon entering the class.