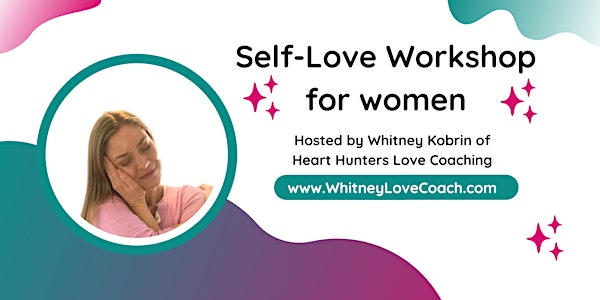 SELF-LOVE Workshop for Women
Did you know that you are limited in how much you can love others, and how much others can love you by how much you love yourself?
About this event
If you're like most women, YOU are your own worst critic, constantly judging and disapproving of yourself. And I get it, you do this in an effort to push yourself to be greater! But somehow you just end up feeling bad about yourself.
We CANNOT afford to go through life NOT loving ourselves! Your relationship with yourself (and yes, it is a relatoinship) sets the tone for every single other relationship in your life! If you struggle with self-confidence, self-esteem, body-acceptance, procrastination, avoidance, resistance, or anything else related to how you feel about yourself...
Join this free, interactive workshop and learn
4 components of self-love, which expand way beyond self-care
How to start and maintain good self-love habits
Why people-pleasing and self-sacraficing is killing you, and how to stop
Tips on how to love your flaws and imperfections
How to motivate yourself the healthy way
How to love yourself through mistakes, failures, and disappointments
Practices you can do to imporve and deepen your self-love
Don't miss this opportunity to turn your life around with Whitney Kobrin, Life and Love Coach. Learn more and download my free gift "3 Shifts to Manifest Your Ideal Relationship" at https://whitneylovecoach.com