Self Love Summit - TonyaTko LIVE Seminar: Bulletproof Self Esteem

Saturday, June 29, 2013 from 9:00 AM to 9:00 PM (EDT)
Event Details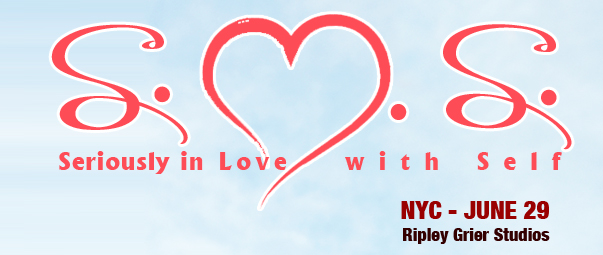 What Is Self Love? TonyaTko on Esteem, Worth, Esteem
 _
S. <3. S
Seriously in Love w/ Self 
An Intensive Full Day of Healing
June 29, 2013
New York City
LIVE!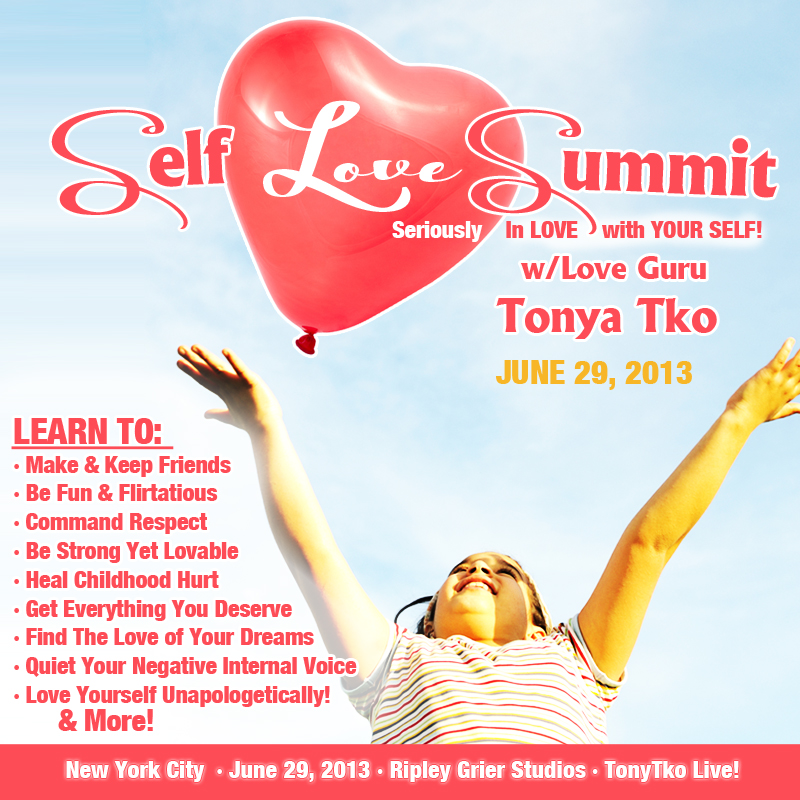 Finally, TonyaTko Shares her Step-by-Step Secrets To Bulletproof Self Esteem
An Intensive Full Day of Healing
Feel Confident, Happy & Powerful
Live Your Dreams with Love & Bliss!
TonyaTko
June 29, 2013
Ripley Grier Studios 
New York City
9am-9pm
LIVE! 
The Self  Love Summit  is  a full day of  intensive healing, deep freeing & releasing  of  pains, patterns & beliefs which no  longer  serve  us.  We will be doing powerful & proven mental reprogramming techniques & exercises employing the power of NLP (Nuero-Linguistic Programming), Transcendential Meditation and  much more!
Perhaps you:
Struggle with maintaining positive self image feeling deep down you're not living up to  your potential/ In a mediocre existence?

Find yourself comparing yourself to others, wishing you could either be somebody else or  have what others  have? Sometimes Lie, show-off  or put up fronts? Or avoid others because you don't want to lie?

Feel anger, sadness, or strong emotion because of things which happened to you in  your childhood?

Feel Misunderstood, Isolated, Lonely?

Feel small, invisible, insignificant, hopeless, unworthy?

Get used, disrespected, taken advantage of, 

Have trouble speaking up for yourself, saying "NO!" or Commanding Respect?

Repeat unhealthy relationship patterns? Confused by the term "You teach people how you want to  be  treated? You're a  nice   person,  but people continue to treat you cruel  or mean?

Have sleep problems because of things on your mind

Sometimes avoid going  out  or social  functions because of Negative thoughts about yourself or others?

Dislike  others, or think others don't or won't like you?

Numb  yourself  with food, alcohol, drugs, television or distractions?

Afraid  of  Sex  or  are promiscuous?

Feel discomfort looking in the mirror, at pictures of yourself  or  hearing your  own voice?

Feel guilt, blame, have a hard time forgiving yourself or others?

Have  a  negative voice in your  head which discourages or  defeats you?

Suffer from childhood trauma or abuse?
If you're having any of these experiences or yearnings, the good news is that you're not alone. I suffered from poor self image, childhood abuse, obesity, violent ghetto, being a minority & much  more. Then in the height  of my adolescence, my mother suddenly died.  I was depressed, hopeless & contemplated suicide.  So how did  I  go  from  a  poor kid from the Bronx, victim of  circumstance, to a confident world-traveled woman who speaks 2.5 languages, owns my  own business, commands  respect wherever I go & am truly HAPPY & Grateful to be Alive? I'm going to be  honest, it took work. The Great News is that I CAN SHOW YOU HOW!!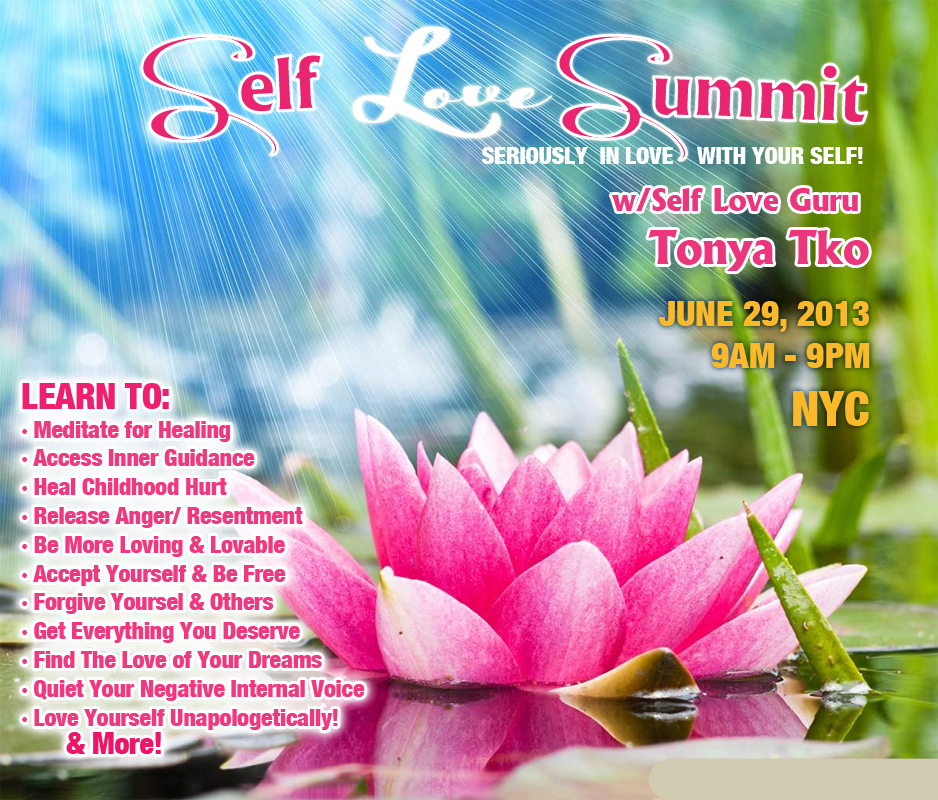 Reveal my step-by-step secret to  my esteem. -  Exactly what I did,  the complete exercises, letters, worksheets, diagrams & dialogs which cleaned out my  emotional baggage & left me FREE to Be Free & Be ME!
 
The powerful transformative meditation which healed  my childhood abuse in a way therapy couldn't
 
The exercise which  freed me of my old broken hearts & actually had me thanking them!
 
Reveal how the Laws of Attraction brings us our Dreams like Magic! (We really are in 'the Matrix').
 
Reveal how to make people do what you want & Love you for it
 
How to communicate with both sexes effectively verbally & non-verbally. 
 
Finally conquer that negative voice in your mind which steals your confidence & Joy
 

We will  do  a lot more,  but  Most  importantly, I will help  you fall hopelessly,  madly & blissfully in TRUE Unconditional LOVE with Your SELF  - No Pretense,  No Ego. Just LOVE. Wake up each day in Ecstasy. HAPPY! People  wondering  why You  are so  Happy!  And I  will equip you  with the Bulletproof  self esteem to  keep you  in your Power! Ward off negativity & Remain in a cocoon of  Love.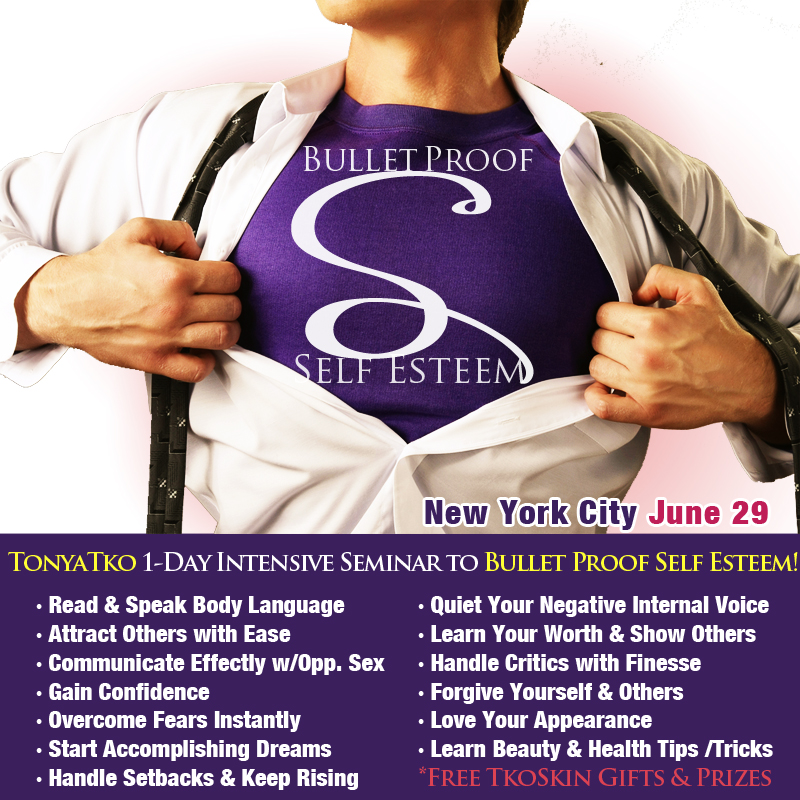 You don't  have to spend another  moment feeling bad, confused, unhappy, ugly,  stepped-on, kicked-down, used or disempowered.  
Take control.  Choose LIFE!
What  would it  be worth to finally:
LIVE! Not just 'be ALIVE'  But to  LIVE. Truly LIVE! 

To feel Sexy & Desired.  

To attract new  people, get rid of old abusive, dysfunctional stagnant or painful relationships? 

To travel the world? with others or with Yourself

To feel Good Naked? 

To be a Mate not a Mat?

To get Better not  Bitter.

To realize your Best Years are Ahead of You!!

Find out  who you REALLY are & live your Truth!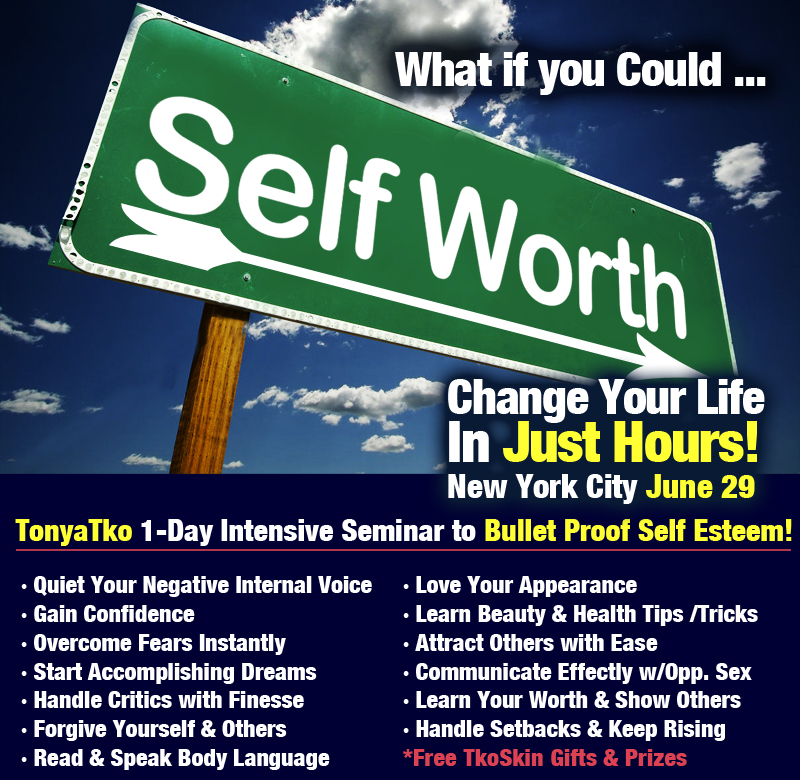 The Self  Love Summit  is  a full day of  intensive healing, deep freeing & releasing  of  pains, patterns & beliefs which no  longer  serve  us.  We will be doing powerful & proven mental techniques which are most powerfully experienced in person.
5 Ways to LOVE Yourself, OVER / OVER! TonyaTko on Self Esteem & How to Self Love Pt 1 
_ 
The Self  Love Summit  is  a full day of  intensive healing, deep freeing & releasing  of  pains, patterns & beliefs which no  longer  serve  us.  We will be doing powerful & proven mental techniques which are most powerfully experienced in Person.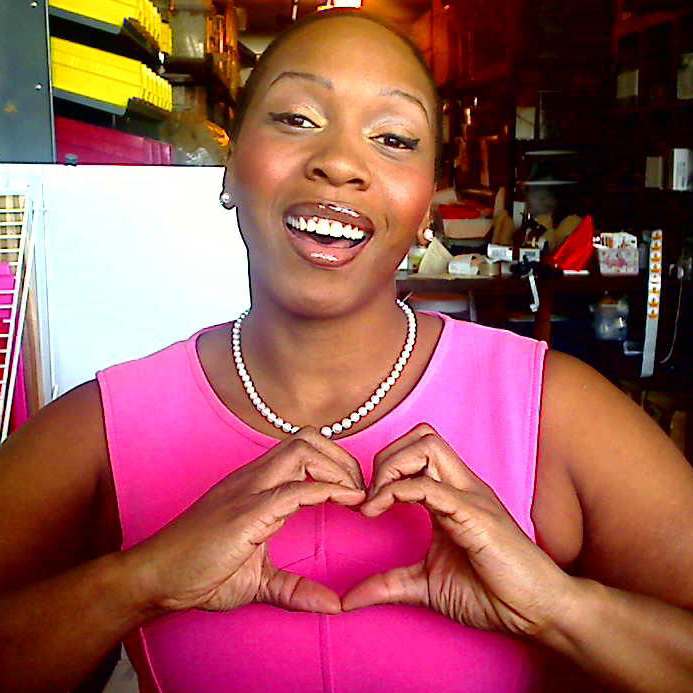 I've dedicated my life to helping people. I make videos online about loving yourself & each other. My speciality is: Self-Love, Esteem, Knowing your Worth & Attracting your Dreams. My videos have been seen by more than 26 Million people worldwide and I give them away for FREE! 
I've recently begun one-on-one telpehone coaching, and meeting with small groups of subscribers & clients. Everyone has a different learning style, some people are more visual, some more sensory/feeling, and some people need to to the physical work! With a topic like self esteem, sometimes the motivation to do the work is not there... then time passes by and the predicament perpetuates. I'm doing the Self-Love-Summit to get you out of your seat and from behind your screen. I want to surround & infuse your with my loving vibration & energy. We are going to be doing some intensive healing exercises and you are going to be held accountable. In regular life its easy to get sidetracked, by chores, errands, family, work, life, doubts, the negative voice in your head, procrastination, the way the wind is blowing, any number of things! On June 29, 2013 all excuses get put aside. We will be together ALL day, and the work on yourself will be done, and healing can finally come in.
NO MORE!
No More!: Years passing by while you live unhappy

No More!: Being abused while you sit idly by & "take it."

No More!: Abusing yourself

No More!: Living small, shrunken & mediocre

No More!: Being controlled by the negative voice in your head

No More!: Attracting people who won't love you the way you deserve

No More!: Feeling "Too much this" or "Too little that"

No More!: Wishing & dreaming for things you think you'll NEVER get
Its time we WOKE UP TO WHO WE REALLY ARE & WHAT WE'RE DOING HERE! If you Knew who you REALLY were you would Never allow some of the things which are taking place, or have taken place.
 We are Gods & Goddesses in human form!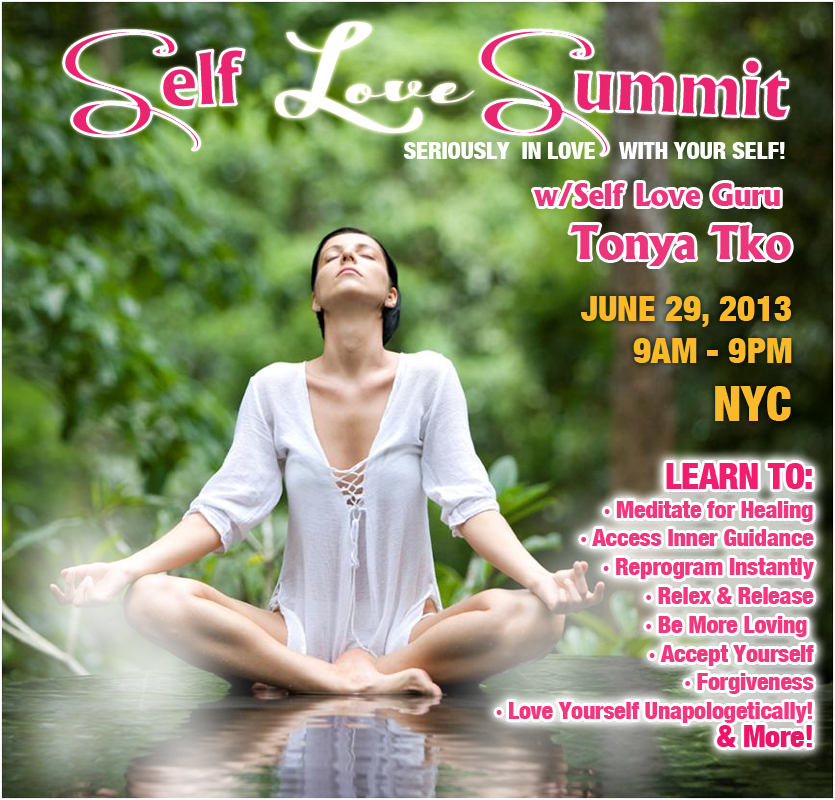 ITS TIME!:
Its Time!: Take your rightful place in this world

Its Time!: Honour, love & cherish your Self

Its Time!: Love the Person and the body you inhabit

Its Time!: Feel WORTHY & Deserving of Greatness & Go Get it & Receive it!

Its Time!: Remember WHY you're here on earth!

Its Time!: Feel GOOD! Abundant! Blissful & Jubilant!

Its Time!: Get & Feel the LOVE you deserve

Its Time!: Make the Money You DESERVE!

Its Time!: Let go of old baggage & stand Tall & Strong. FREE & Light!

Its Time!: Feel the Ecstacy the Truly Happy Feel!

Its Time!: Take Control!

Its Time!: WAKE UP!!
I'm here to Wake You UP! Its time to live the life you should be living! We are going to work together non-stop, hour after hour, digging out those old hidden dead idea corpses stagnating & funking up your life and planting fresh new seeds which will continue to bloom in fragrant beauty. No more being inexplicably angry, or feeling out of control. We're going to close the old book & start a new one. In life we all have an area of expertise... self love is my forte, and Spirit moved me in such a way to have the platform to share the joys bestowed upon me.
IF YOU ARE:
Tired of the old way of doing things

Ready to get to the next level

Ready to free yourself to receive

Curious about whether High Self Esteem is even possible

Sick & tired of being sick & tired

Ready to feel HAPPY to be alive

Ready to REMEMBER Who you are!

Wanting to get what I have in my heart uploaded into YOURS!
There are some things which just can't be transmitted in video... which you have to be in person to feel & witness. Come out to the Summit. Dive into your self land into the divine. Meet new friends. Hug me in person! Be in a safe sacred space where the vibration & intention of everyone in the room commands the attention of assistance from Beyond! Come and Feel Change! Look at what trying, truly trying & giving your ALL can Do.
(Wear Comfortable Clothes. Sweater in Case its Cool. Bring Pen & Journal. Bring a Yoga Mat. Bring Open Heart & Mind)
We've made excuses.
Now We Can Make a Change
With All the Love in My Heart xoxo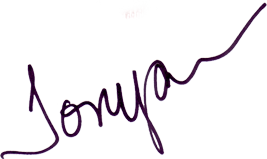 · Make & Keep Friends
· Be Fun & Flirtatious 
· Command Respect 
· Be Strong Yet Lovable 
· Heal Childhood Hurt 
· Get Everything You Deserve 
· Find The Love of Your Dreams 
· Quiet Your Negative Internal Voice 
· Love Yourself Unapologetically!
· Read & Speak Body Language
· Attract Others with Ease

· Communicate Effectly w/Opposite Sex 




· Gain Confidence 




· Overcome Fears Instantly 




· Start Accomplishing Dreams 




· Handle Setbacks & Keep Rising




· Learn Your Worth & Show Others 




· Handle Critics with Finesse 




· Forgive Yourself & Others 




· Love Your Appearance 




· Learn Beauty & Health Tips /Tricks




 *Free TkoSkin Gifts & Prizes
(Register Early)
 How to Have GOOD Esteem /Self Love When You HATE Yourself: TonyaTko Reveals Painful Secret 
_

Travel Recommendations

You know I travel a lot. So cost is always important to me.  Below I have added  links  to the MOST Economical + Value  sites where I  personally book trips.
Bing will let you know  the likelihood of your flight  price  raising or lowering.  You can also do simulateneous searches on priceline  & other sites.
Hotels.com will allow you to read reviews & book discounted rates  right from their  site.  Staying in Manhattan  is kind of expensive.  But you can  stay  right across the water in Jersey for much less. But you will have to commute. You  can  also  stay  in  a neighboring  borough, like  Brooklyn  or  The Bronx. The Subways  &  Buses run all night,  as do cabs, but subway  commutes can be anywhere from  half an  hour  to an hour & a half. What you save in hotel fee you  can spend in taxi  cabs.  Yellow cabs take credit/debit  cards &  with  GPS maps  in the back  you will  know  the driver isn't  'taking you for a ride.'
Hostels are dormitories for travelers. Theyre cheap, but you sleep in the room  with other people  (dormitory style). I've always been  safe in hostels & in 14 yrs, have only  lost ONE  fake engagement ring. You can also  get  single person  hostel room,  which is cheaper than a hotel, but not as fancy. Check & see if the hostel room has "Bathroom Ensuite"  which means the bathroom is in the same room as opposed to the hallway...  
Air BnB, are listings of private  houses & rooms rented by owners.
I Hope this info helps. SEE YOU SOON!
Questions? Contact me
Want to pay via phone? Contact me.
I book my flights on Bing
& my  rooms with Hotels.com, Hostels.com &  AirBnb
(All Links Below)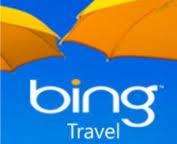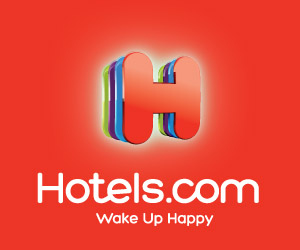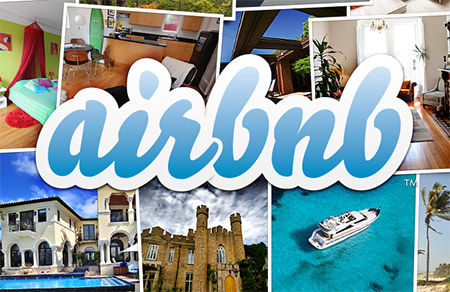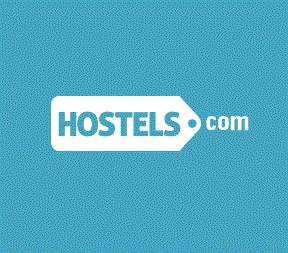 Have questions about Self Love Summit - TonyaTko LIVE Seminar: Bulletproof Self Esteem?
Contact Tonya Tko
Self Love Summit - TonyaTko LIVE Seminar: Bulletproof Self Esteem