Self-Love, Self-Worth & Self-Confidence Workshop

Saturday, November 17, 2012 from 3:30 PM to 5:30 PM (EST)
Event Details
Healing Man Healing Woman presents
Self-Love, Self-Worth
& Self-Confidence
WORKSHOP
Saturday, November 17 | 3:30 pm - 5:30 pm
Times Square Arts Center, NYC
Register at: www.DeepDating.com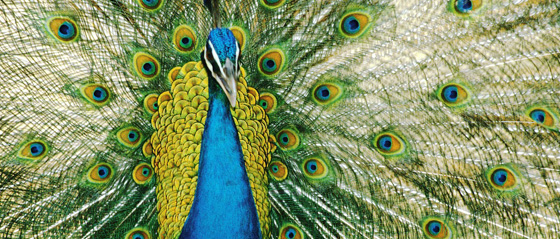 Have you walked away from, sabotaged or been unable to attract "a good thing" because your issues with Self got in the way?
Join us for a hands-on intensive!


If having low or no self-love, self-worth, self-confidence, or self-esteem is creating baggage, limitations, disappointment, or struggle in some areas of your life, this event is for you. Even if you have a strong sense of self in one area of your life or personality, you can have a weaker sense of self in other areas, leaving you  vulnerable or shutdown. These issues can show up in your life in many different ways.
Some symptoms of low/no sense of self:
Chronic pessimism and/or self-sabotage

Low earnings and/or little advancement in

Business/Career

Being used/taken advantage of often

Attracting/being stuck in relationships that make you feel like crap


Chronic insecurity, self-doubt and second guessing

Being undervalued, unappreciated, disrespected or ignored regularly by "everyone"


Not getting what you want, need or deserve; constantly being let down

Neediness and/or settling

for less
Weight issues
Poor boundaries and communication
Promiscuity
Passive aggressiveness
Perfectionism
Pushing people away or other relationship/social/sexual anxieties
Pretending to be something you're not
Stop letting your issues hold you back!  At this Healing Man Healing Woman event, you will get hands-on help to:

Understand and pinpoint the root of your issues

Resolve your specific challenges with self-love, self-worth, self-confidence and related issues.

Start undoing the damage in the areas of your life and relationships that are most affected

Address personal and/or family patterns that contribute to your issues


Create an action plan for growth and transformation.

Keep you accountable and on track with your plan.

Host/Moderator:
Relationship and Transformation Expert, Dr. Antonia Martinez, PhD

"Dr. M" is the author of several transformational books, games and CDs, including the DeepDating & Relationship Kit, the Healing Man Healing Woman game, and the Inner Power Workbook.

Tweet about this event with hashtag #selflove and follow me on Twitter: @DrAntoniaM
WATCH THE VIDEO

---
 SPONSORED BY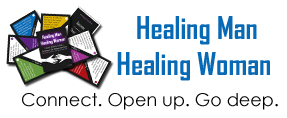 When & Where

Times Square Arts Center
300 W. 43rd St.
between 8th & 9th Aves.



Saturday, November 17, 2012 from 3:30 PM to 5:30 PM (EST)
Add to my calendar
Organizer
"Dr. M" teaches the Meditation & Mindful Living course at the City College of New York. An author, coach and consultant, "Dr. M" is CEO & Inner Power Doctor at Conscious Enterprise, Inc. A student of metaphysical and forensic psychology, Dr. M offers a series of personal and spiritual development clinic programs, such as the Mindful Leader & Entrepreneurship Clinic, Meditation Clinic, Relationship Clinic, and Growth & Transformation Clinics for businesses, families, and individuals.  Having a passion for exploring and teaching the science and spirituality of personal evolution,  business transformation, and social change, Dr. M helps people to discover their spiritual prescription for optimal growth where it's needed most in their business, life, relationships, or community. Sign up for her newsletter at InnerPowerDoctor.com.

Creator of the Healing Man/ Healing Woman conversation cards and other tranfromational books and games, Dr. M is featured in the documentary, The Ultimate Answer (also featuring Bernie Siegel, MD; Bruce Lipton, PhD; Norman Shealy, MD; David Feinstein, PhD; Donna Eden; and others), which explores the science and spirituality of personal evolution.