Event Information
Refund Policy
Contact the organizer to request a refund.
Eventbrite's fee is nonrefundable.
About this Event
Once again, Village Well is thrilled to co-collaborate with amazing Teachers, Healers, and Story Tellers each Saturday morning from 9-10 am.
Topics will vary as each woman will shares her wisdom, while granting us connection through community.
Discussions will include: harnessing courage, learning to surrender, practicing self care, using effective communication, creating healthy boundaries, using grounding rituals, and creating spiritual practices.
Flow:
*Introductions and Intentions
*Blessing
*Teaching/Healing/Story
*Thematic Journal & Optional Share
*Closing
Upon registration, a Zoom link will be sent 24 - 48 hours prior to the class, along with details for our time together.
Please reach out directly if you would like to pre-register for classes or purchase a Fast Pass using Venmo or Paypal.
venmo.com/Michelle-Walsh-72
* Purchase a Fast Pass for $111 - unlimited access for the month PLUS Invite a Friend for Free or 50 Minute Coaching Session
www.myvillagewell.com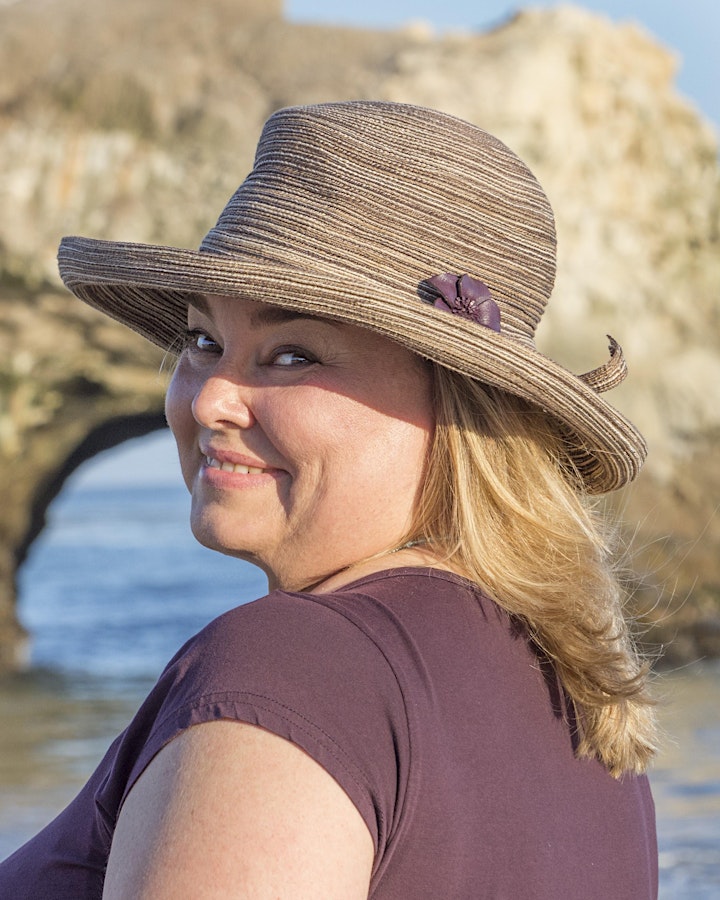 Nicole Kleemann: Creative, Twirler, & Coach
January 7 & 9
As a Creative Leadership Coach, Nicole Kleemann empowers curious, and courageous women to transform limiting beliefs and create choices that will bring their lives and careers to new heights. Her years of international experience managing diverse and cross-cultural teams at Google, along with her innate understanding of human behavior and motivation, has made her a sought-after manager and coach throughout her career.
www.nicolekleemann.com
nic@nicolekleemann.com
linkedin.com/in/nicole-kleemann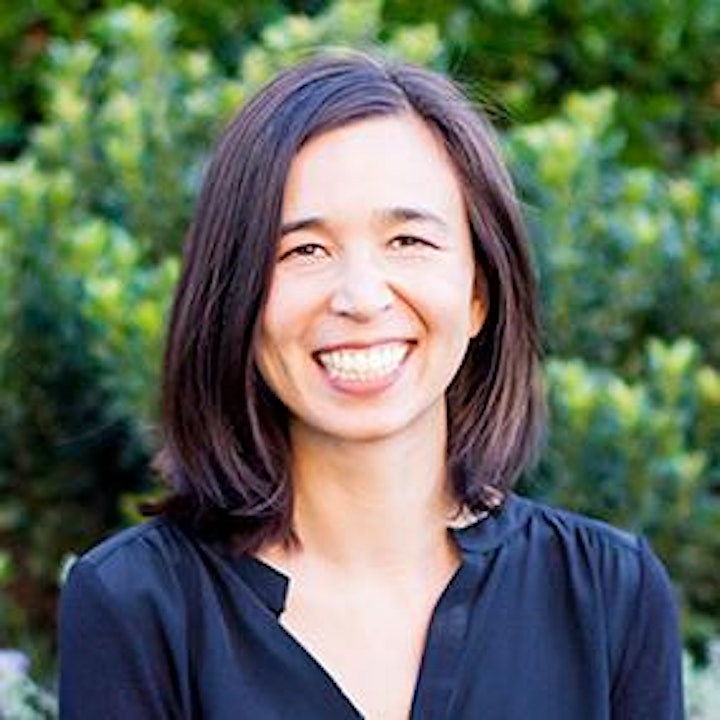 Nicole Connell: Qoya Dance Goddess
January 14 & 16
Nicole is a Qoya movement teacher. Qoya is a fusion of yoga, dance and feminine movement designed to help women reconnect to their innate wisdom, wildness and freedom. When she's not dancing, she runs her own business helping children with learning differences find success, and she also facilitates girls' leadership circles.
www.nicoleconnell.com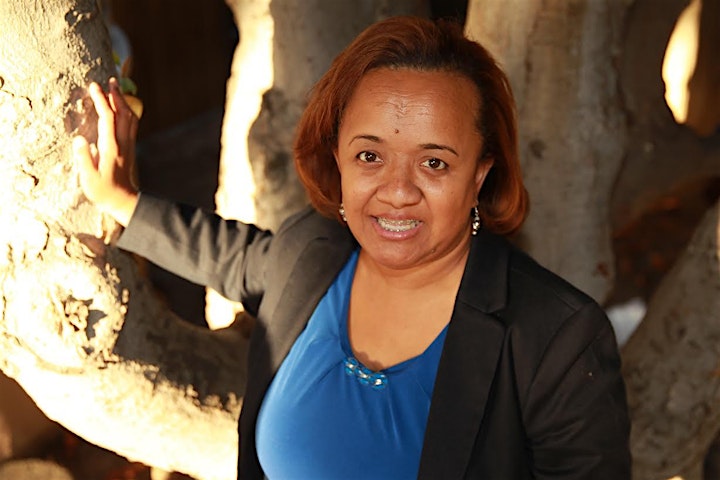 Ana Jones: Social Justice Dynamo
January 21 & 23
Ana Jones has worked with families and older adults for the last 20 years. She is the founder of Phlex65 a technology app that connects families and caregivers using Android and iOS devices/phones. She has made time in her weekly schedule to speak out against racism, and the injustice and inequities for BIPOC, and has aligned herself with various groups to bring about changes to curriculum in education and community outreach programs for marginalized individuals.
ajones@phlex65.com
diet_racist_2020
www.phlex65.com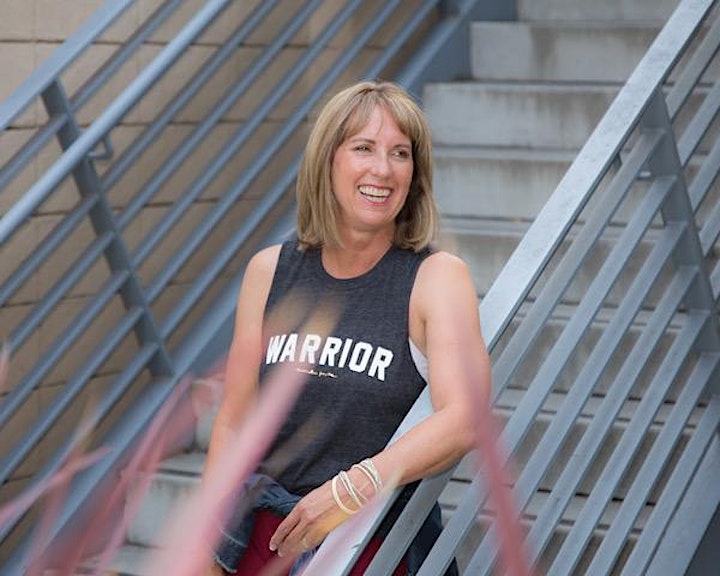 Sue Butzow: Posture Expert
January 28 & 30
Sue's journey of chronic pain has led her to healing her body through movement. Now she loves helping others to reduce pain and live life to it's fullest. When she's not teaching Zoom posture classes, Sue can be found playing with her dog Lucy, procrastinating housework, and dreaming of a trip to Barcelona.
sbutzow@me.com
408-888-4405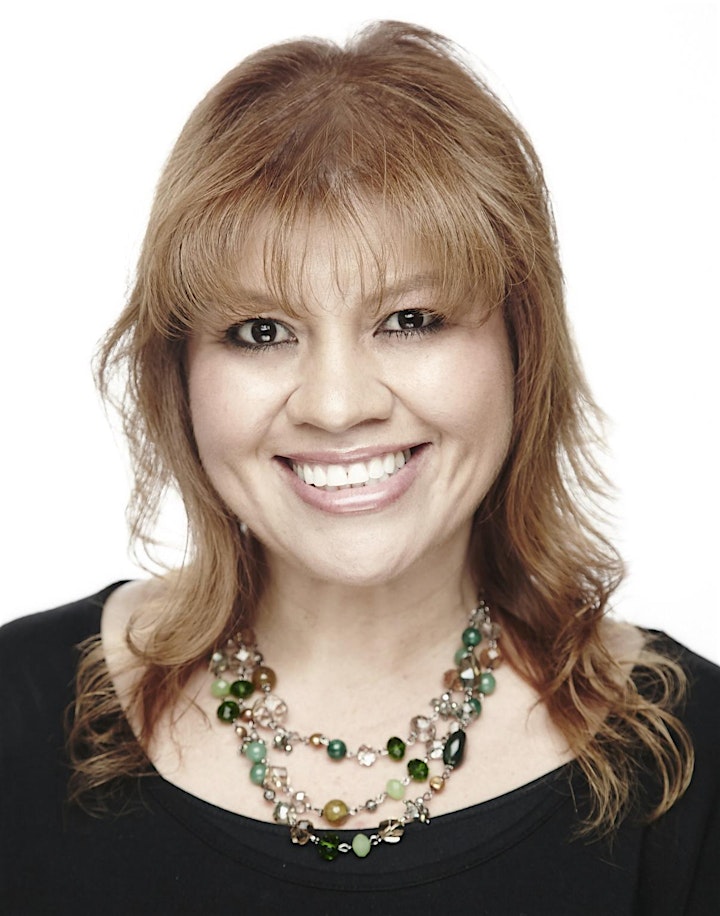 Martha Nino: Speaker & Motivator
February 2 & 4
Martha is a mom, wife, friend, 25 year Technology pro and part of the only 3% of Latino's in tech in the Silicon Valley. Recently, she has also gone from voiceless to Speaker and Motivator.
"I was born in central Mexico in a small town; population 300. My parents, humble cotton pickers took a risk in coming the U.S.A undocumented and dreamed of a better life – I have a better life. I could not be more grateful. I was raised in the Silicon Valley town of Fremont, California – life was simple but complicated. I saw the valley grow from the ground up. The valley went from endless apricot, cherry and gladiola flower fields to the current endless technology companies – this transformation has been amazing to watch and be part of. I am one of the 3% of Latinos that have had an amazing career in the competitive world of tech for over 20 years - despite odds and obstacles. The obstacles, experiences, opportunities and people I have met throughout my life are my life story. My hope is that with every word I speak and write – others see hope, opportunity and perhaps a different perspective. Irrelevant of our background and upbringing we all are humans and in the end being human with and for each other is all that should matter. Humans for humans period.
MarthaNino.com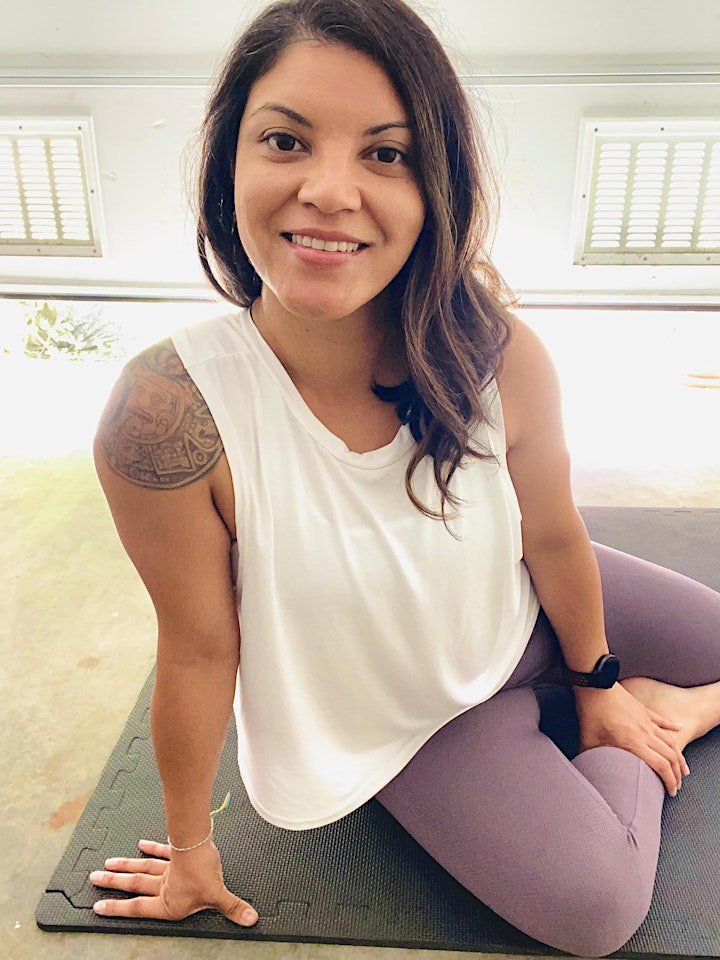 Christine Castillo: Qigong Instructor
February 11 & 13
Christine is a Certified Qigong Instructor, life coach and a student of Massage Therapy. Her resiliency to overcome difficult obstacles has given Christine a gift to help others heal; mentally, emotionally, physically and spiritually. She has been practicing the wonderful teachings and skills of Qigong for six years.
christinecastilloqigong@gmail.com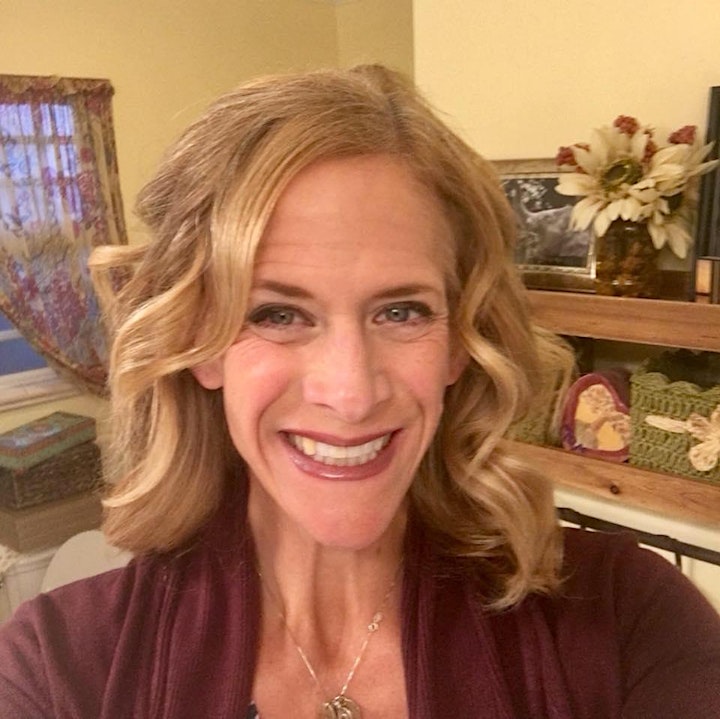 Michelle Walsh: Gatherer of Women
February 18 & 20
Michelle Walsh is an educator, spiritual seeker, and creator of My Village Well. Michelle's innate use of vulnerability, a disarming sense of humor, and her contagious zest for life, have created a safe haven where women are able to recognize and own their Divine gifts. Using her five daughters as inspiration, Michelle develops Workshop and Retreat curriculum around topics such as: courage, positive body image, and creating healthy boundaries. If you are curious about life, strive to be the best version of yourself, and don't mind having a cheering section, welcome home, sister!
www.myvillagewell.com
myvillagewell@gmail.com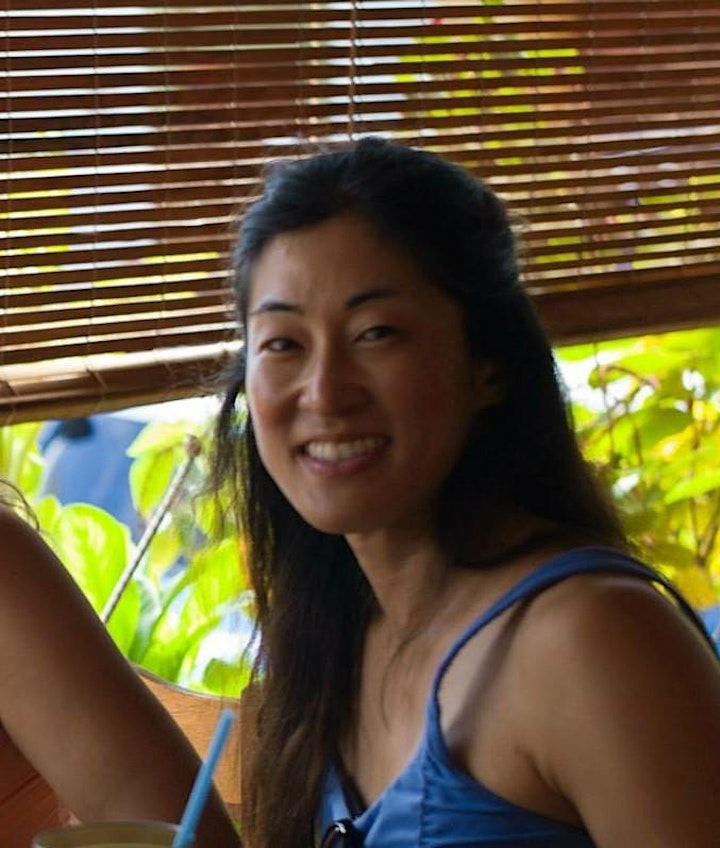 Sherry Kim: Yoga Phenomenon
February 25 & 27
Sherry delights in sharing the multiple joys and benefits of yoga with a playful and open-minded attitude. Her intention is to offer a yoga practice that will provide healing, strength, balance, focus, awareness, and a sense of calm for each individual regardless of physical abilities, age, or background. Sherry is passionate about self-love, self-discovery, and embracing and cultivating the love and connections we have within ourselves and our communities.
yogabysherry@gmail.com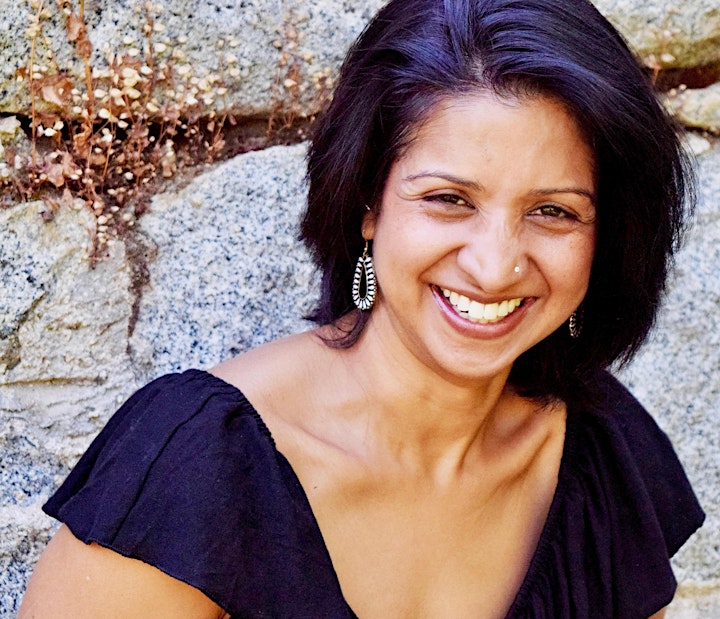 Gangotri Garg: Feminine Leadership Coach
March 4 & 6
Gangotri is a certified Integral Coach and Facilitator for Stanford's Graduate Business School's Interpersonal Dynamics course. She has created a lead leadership development programs for large healthcare organizations, led yoga teacher training programs, coached leaders across a wide range of professions and run several small businesses. Through coaching, workshops, group work and speaking engagements, Gangotri teaches leaders to embrace a feminine model of leadership to create a sense of wellbeing for the people and purpose of the organization.
www.gangotrigarg.com
gangotri@gangotrigarg.com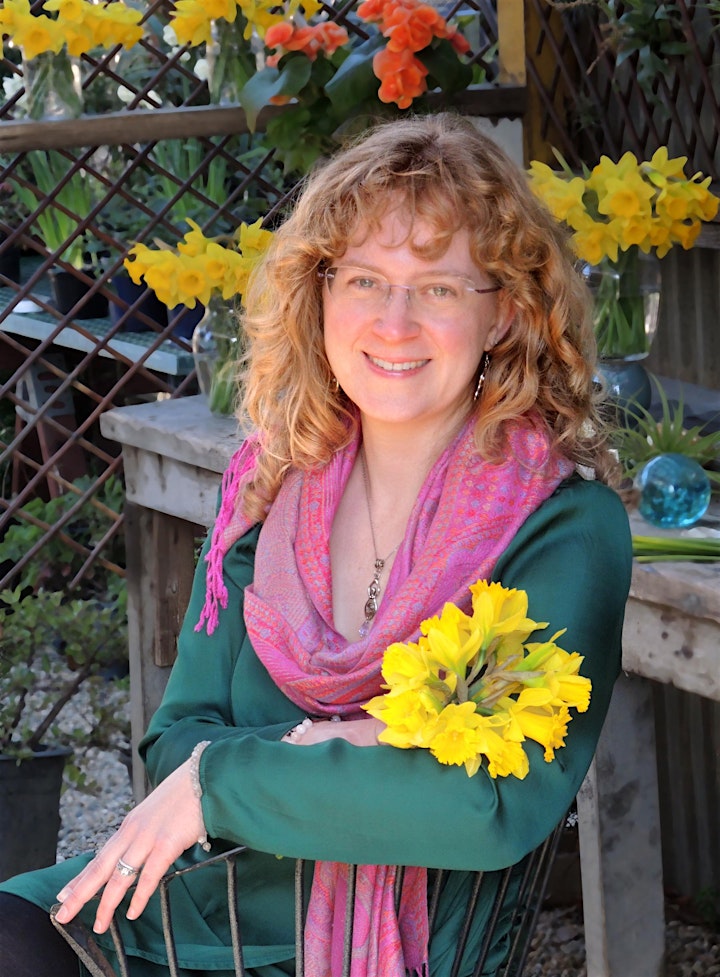 Kathleen Joan: Divine Feminine Transformation March 11 &13
Kathleen Joan is committed to the resurrection of the Divine Feminine, especially within her own Catholic Christian tradition. She holds Master's degrees in theology and ministry and has over 10 years' ministry experience, including directing retreats, teaching classes on religion and spirituality, and leading small group spiritual communities. She is also a certified Reiki practitioner. She has lived in the Bay Area since 2009 and enjoys singing, hiking, and spending time with her husband.
www.brigidsflame.org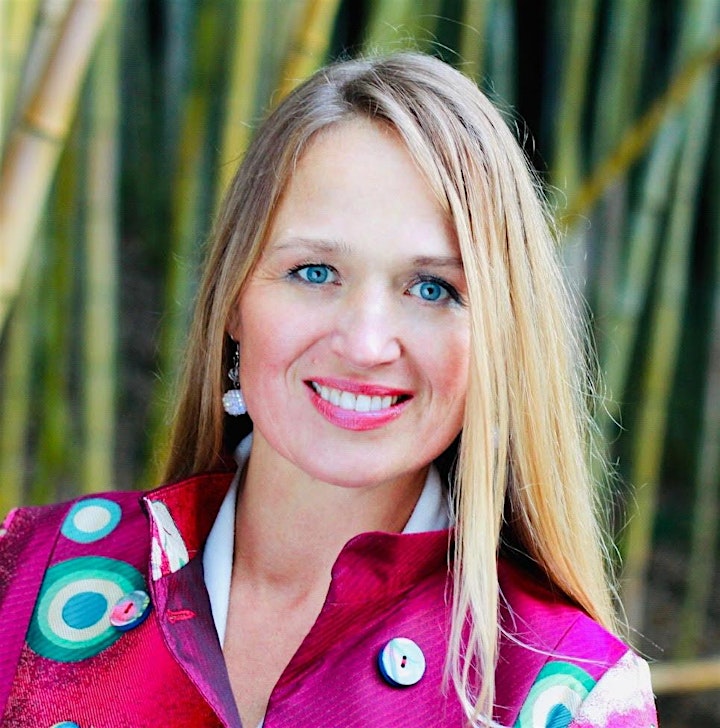 Aelita Leto: Feng Shui Master & Astrologist
March 18 & 20
Aelita Leto is a classically trained Feng Shui Master. Since 1989, she has studied and worked with internationally recognized masters in architecture, exterior and interior design, the mantic arts and Feng Shui. Having completed nearly 1000 Feng Shui consultations in the US & Europe, Aelita is considered a leader in the field. She regularly takes annual sabbaticals to work with renowned masters and study across Asia.
OM TAO Feng Shui Consulting & Chinese Astrology Services
(408) 768 9496
OM@Aelitaleto.com
WWW.AelitaLeto.com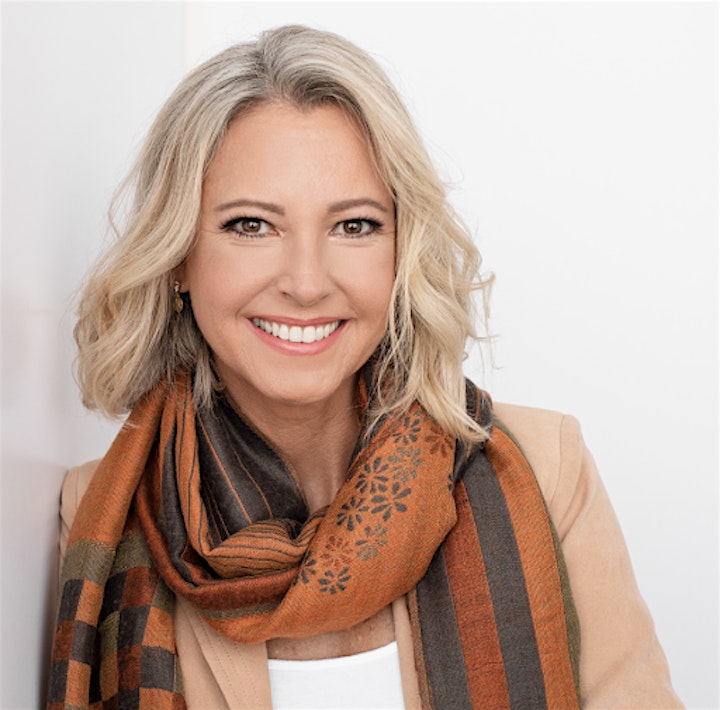 Cecilia Kremer: Empathy Coach
March 25 & 27
Cecilia Kremer is an Empathy & Leadership coach. She helps emerging leaders and entrepreneurs unlock their inner power and fulfillment through meaningful self-connection. She also helps them further develop their capacity to build positive relationships, to foster prosperous synergy and sustain long lasting virtuous alliances.
www.ceciliakremer.com
kremer.cecilia@gmail.com
www.linkedin.com/in/ceciliak
www.instagram.com/cecilia_kremer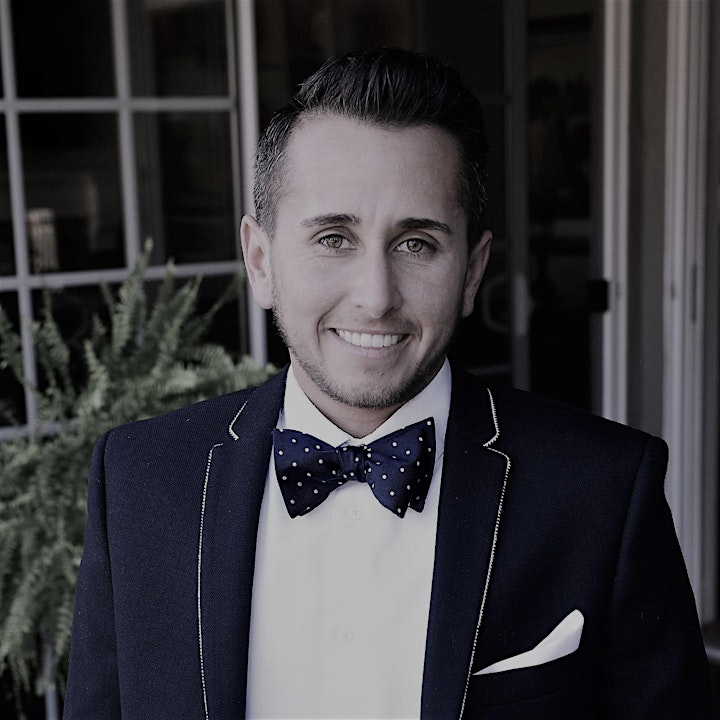 Sean Garcia: Transgender Educator & MFT
April 1 & 3
Sean Garcia is a Licensed Marriage and Family Therapist who has worked in a variety of settings including clinical, educational and currently in private practice. As one of a handful of trans-identified clinicians in Silicon Valley, Sean is extremely passionate about supporting transgender people and their families as well as the co-occurrence of neurodiversity. This population is the primary focus of his practice and he has expanded his clinical influence by developing a monthly Trans Brotherhood adult group and a Transgender Tween group. Sean is actively involved as a speaker and facilitator for educational training and enrichment for parents, staff, and students as well as a consultant for other health care professionals.
www.seangarciatherapy.com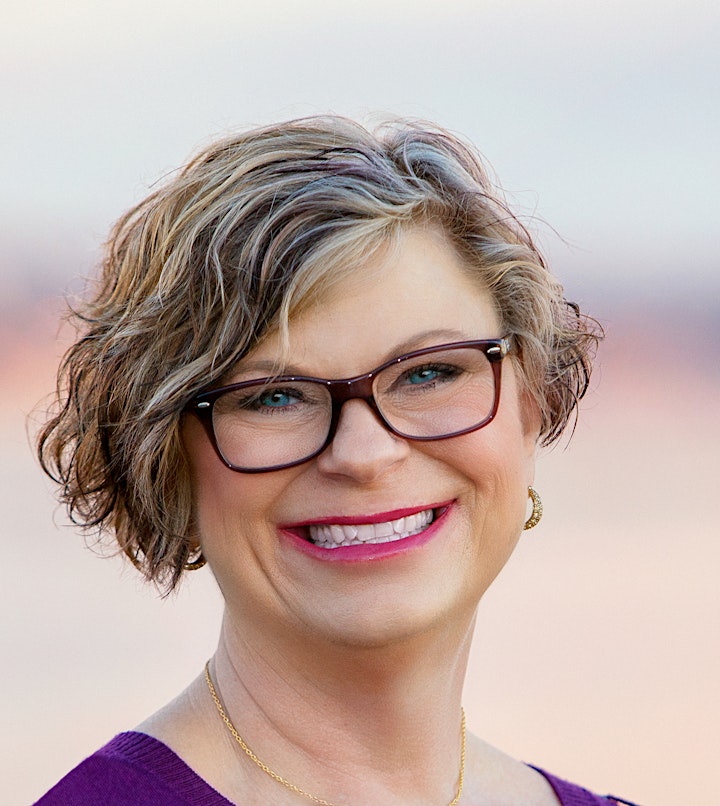 Lisa Duerre: Change Facilitator
April 8 & 10
Lisa Duerre spent 25 years leading inside some of the top tech companies in Silicon Valley. Now as an Executive Coach, Business Advisor, Speaker and Organizational Change Facilitator she's on a mission to ignite leaders in tech to get kickass results at work, lead high performing teams, and be present for the moments that matter. She believes head and heart belong at work and you need more than technical skills to be a leader worth following. Side note,: you'll hear her yell "Dude" when you celebrate a success with her,
lisa@lisaduerre.com, lisaduerre.com 408 915 7537
www.linkedin.com/in/lisaduerre/
www.instagram.com/lisaduerrecoaching/
twitter.com/lisaduerre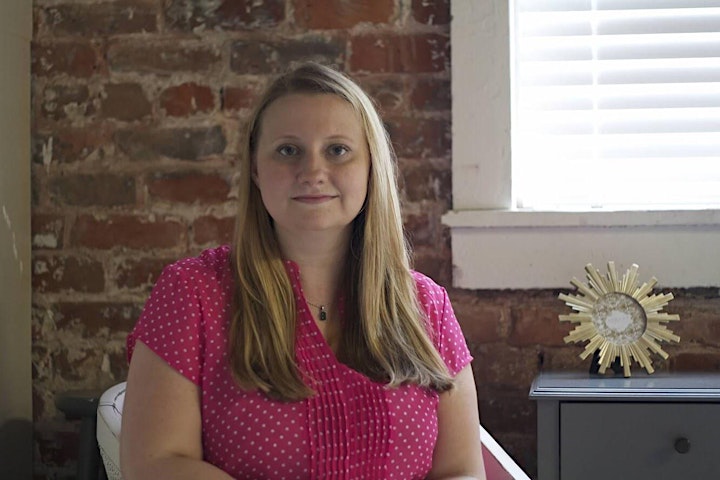 Jessica Davis: Psychic Intuitive
April 15 & 17
Jessica Davis is a psychic intuitive healer and counselor. She offers energy healing sessions that are divinely guided and address the exact issues that need to be healed for you in that moment. These sessions help clear out any doubts or fears you may have and allow you to step into your true power!
www.facebook.com/Divine-Healings-with-Jess-100402611549934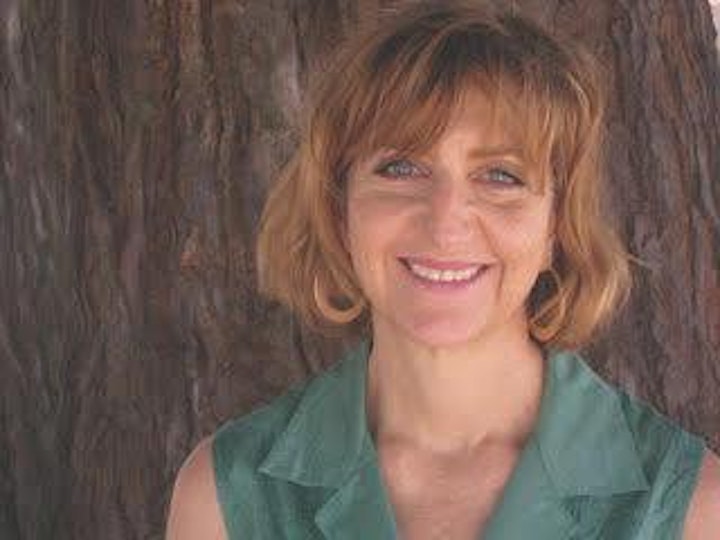 Gail Weiner: Dating Whisperer
April 22 & 24
Gail Weiner, LMFT, has been in clinical practice for over 3 decades helping women and couples thrive. She's the creator of Datewise, a unique program for single women that combines the depth and precision of therapy with the targeted behavior changes of coaching. Gail is also a trained writing coach who guides clients to craft unique online profiles that attract the right matches. She's taught Humanity Sexuality graduate courses, leads Empowered Dating groups and workshops, writes for First Date Stories, has appeared on multiple Voice America radio shows, various podcasts and speaks widely on the psychology of women's empowerment.
datewise@icloud.com
datewisenow.com
www.alignable.com/san-rafael-ca/datewise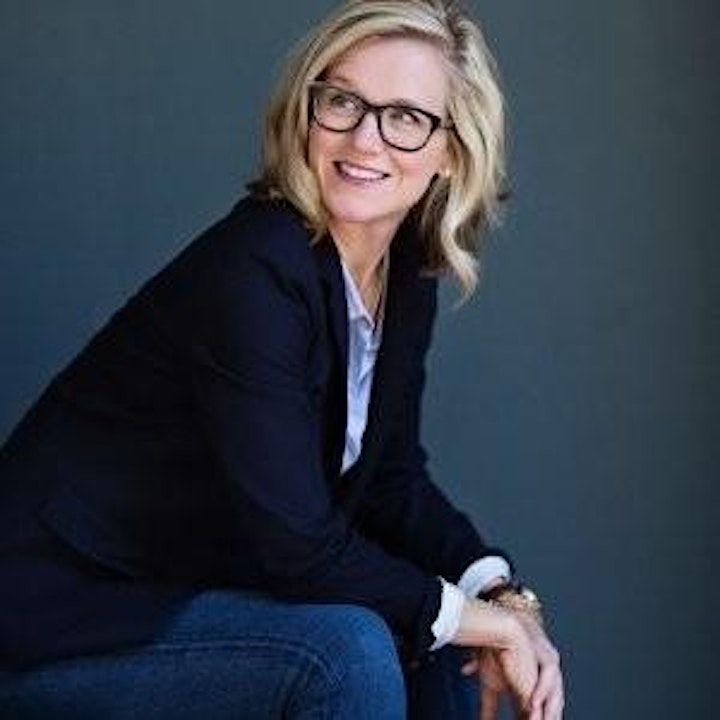 Bronwyn Saglimbeni : Communication Expert
April 29 & May 1
Bronwyn has spent the last 20+ years helping people shine during some of the most important moments of their lives—whether that was helping a client prepare for a judge's seat on American Idol, a "casual chat" on Real Time with Bill Maher, or a shot at glory on the TED, TEDx and TEDGlobal stages. Bronwyn believes that the ability to communicate well has become the number-one sought-after soft skill of our time. And not just in the workplace, but in their personal lives too. People want to be spellbinding, charismatic and authentic in front of an audience and in a one-on-one conversation. Bottom line: people just want to shine.
www.bronwyncommunications.com
bronwyn@bronwyncommunications.com
Instagram: bronwynsf
Karla Obernesser: Relationship Expert
May 6 & 8
Karla enjoys working with people to nourish their relationships. She has a private counseling practice in Bellevue, WA. She and her husband of 32 years have been partnering to enrich their own relationship and the relationships of others by providing retreats and programs. Together they created WeDO Relationships - WeDO Relationships is a platform fostering life-giving relationships that withstand adversity and will be releasing online programs for couples to access online. Together, Karla and Richard have 4 children whom they adore.
www.counselingwithkarla.com
www.wedorelationships.com
Instagram @counselingwithkarla@cymbalicmoments@paulaandkarlabake
Kristen Smyth: Mindfulness Coach
May 13 & 15
Kristen is a team builder and life coach while also teaching yoga, meditation and mindfulness. She is an expert at helping people tap into their strengths, focusing on the joy they have for what they do, creating balance in their lives, emphasizing the importance of building strong meaningful connections and above all prioritizing health and well-being.
kristensmyth.com
kmsmyth70@gmail.com
Location
Refund Policy
Contact the organizer to request a refund.
Eventbrite's fee is nonrefundable.