If you're looking for a meaningful start to your week then Self Love Celebration is for you!
About this event
Self Love Celebration is a 2 hour uplifting experience to start your week with love, inspiration and fun! It's the perfect blend of Sunday Funday meets Sunday Self-Care by the church format minus the religious aspect.
The schedule is as follows:
1. Dance party
2. Guided Meditation
3. Words of inspiration
4. Journaling prompt
5. Quali-Tea-Time
6. Dance Party + Close Out
It's helpful to have an accountability buddy so make sure you tell a friend to register with you. Put on something cute-comfy, light your favorite candles, and grab your journal. Let's take some time for Self Love because you deserve! ❤️
The event is donation based and will meet on Zoom.
*Captioning will be provided and meditation scripts are available upon request.*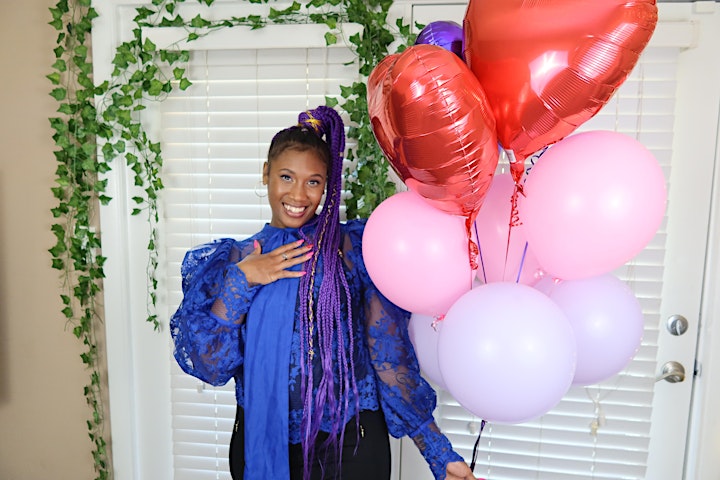 About your host
Chantel Serita is an eclectic Self Love Coach who teaches BIPOC women to fully adore themselves by practicing radical self love. She is also a Teaching & Performing Artist.
Chantel is a three-time NCAA Regional qualifier and has taken 1st place in the all around at numerous collegiate and club competitions.
Chantel earned her Masters degree in Counseling Specialized in Sport and Health Psychology. She has provided mental skills and dance training to gymnasts, dancers, cheerleaders and coaches throughout the country.
Today she provides services for women who want to begin their self-love journey. Chantel believes that "practicing radical self-love is the best way to find harmony of the mind, body and spirit."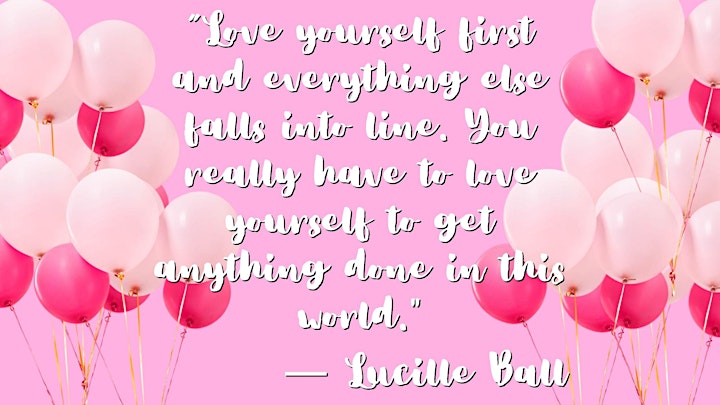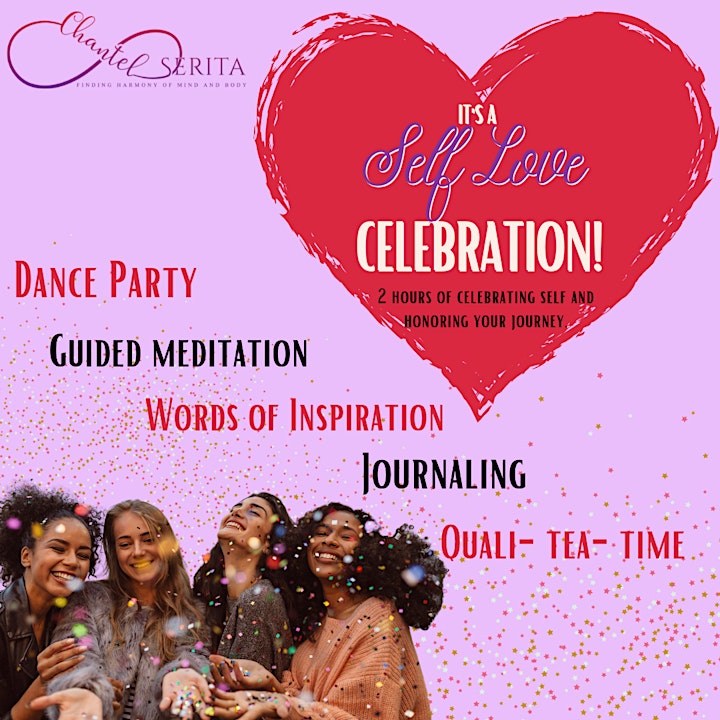 Organizer of Self Love Celebration: An event designed to celebrate yourself!