About this Event
Join this unique self-leadership retreat to uncover your true passion, purpose, and live from a place of heart-centred authenticity.
Why we created this retreat
Finding our true passion, purpose, and path in life can be a real challenge, especially in today's rapidly changing world. As life evolves quickly around us, it's easy to feel stuck in the same place or overwhelmed by the seemingly endless choices available. Often, we know what we want from life but don't know how to get there: unsure of which steps to take next or the right questions to ask ourselves. This unique self-leadership retreat is designed to support your quest towards a life of heart-centred authenticity by helping you to:
Get clear on what matters to you most
Find out what's holding you back
Embark on a joyful journey to discover who you really are
Who is this retreat for?
This retreat is for anyone wishing to align with their true passion and purpose and bring more joy and meaning into their life.
This retreat is for you if you want to:
connect to your inner compass, rediscover your direction, and start navigating towards the life you've always wanted
bring your life and career to a place that feels more authentic and true to you
rest, recalibrate, and enjoy some much-needed "you time"
become an effective change maker who transforms the way we work and do business and who leads with compassion and inspiration
rekindle the flame in your heart so you can shine brightly in the world and let go of old patterns and limitations
What you will gain from this retreat
Find your purpose and step into your power
This is a rare opportunity to go deeply within and listen to your inner voice: you'll go home with answers to some important life questions and an effective toolkit to help realise your dreams.
Mindfulness, yoga, and meditation
Using different techniques from mindfulness, yoga, and meditation, this retreat will unlock your inner wisdom, reignite your intuition, and explore your personal superpowers to help you find out what makes your heart truly shine.
Precious "you time"
Benefit from time and space to unwind, take care of your needs, and spend time doing what relaxes and nurtures you most.
How it works
Discover
Designed in a highly intuitive way, this retreat gives you time and space to discover your inner voice and uncover the truth at the heart of your being.
Expand
Use contemplative techniques such as yoga, meditation, group exercises, coaching and self-inquiry methods, ceremonies and group sharing to explore and expand your life's vision.
Create
Combine deep insights, bespoke tools, and powerful action steps to begin your journey to heart-centred authenticity and create a path that truly reflects your passion and purpose.
Retreat program
This transformative 7-day retreat will help you discover what makes you come alive and how to grow closer to the life you long for. You'll learn to view any obstacle on your path not as a hindrance but a positive challenge to overcome. Together, we'll dive deeply into the following 6 areas:
Strengths - What are your superpowers?
Values - What is most meaningful for you?
Passion - What makes your heart shine?
Purpose - Why are you here?
Essence - Who are you truly?
Integration - What are your next steps?
Retreat schedule
DAY 1
16:00 Arrival
17:00 - 18:30 Check-in
19:30 Dinner
DAYS 2-6
8:30 - 10:30 Morning practice including mindfulness, meditation, yoga and more
10:30 - 11:30 Breakfast
11:30 - 13:00 Quest time part 1
13:00 - 16:00 Lunch and afternoon break
16:00 - 19:00 Quest time part 2
19:00 Dinner
20:00 - 21:00 Evening reflections
DAY 7
8:00 - 10:00
Morning practice followed by breakfast
10:00 - 13:00
Integration session
13:00
Lunch
14:00
Departure
Location and accommodation
Nestled in one of the most beautiful natural landscapes in Europe, Balaiana Eco Retreat offers all the space and wellbeing you need for a peaceful retreat. This little paradise was designed by an experienced yoga teacher who understands the needs of those seeking rest, rejuvenation, and transformation. The unspoiled nature and pristine air and water provide the perfect setting for the process of self-inquiry: between activities you can reflect, contemplate, or study in the stunning nature or simply relax by the turquoise pool.
Surrounded by breathtaking landscapes, Balaiana is located in north-eastern Sardinia, an area drenched in sunshine, history, and culture. The resort was designed to be in harmony with nature and the people of the island, using natural construction materials, sophisticated water treatment systems, and sourcing seasonal, organic, and even biodynamic food from local farmers. As well as typical Sardinian delights, you'll feast on a vibrant, healthy, and satisfying cuisine inspired by eastern flavours. Special dietary requirements can be catered for: just let us know when you book.
Balaiana's sunny and relaxing rooms have their own private bathrooms and stunning views of nature. There's also a large yoga room, a cosy living room, and a terrace and dining room for you to enjoy your meals. So as you take a stroll to the lake, lay back in a hammock, or find your own special place for meditation and reflection, you'll finally have the time and space to rest, dream, and start creating the life you've been longing for.
Who we are
Mounira Latrache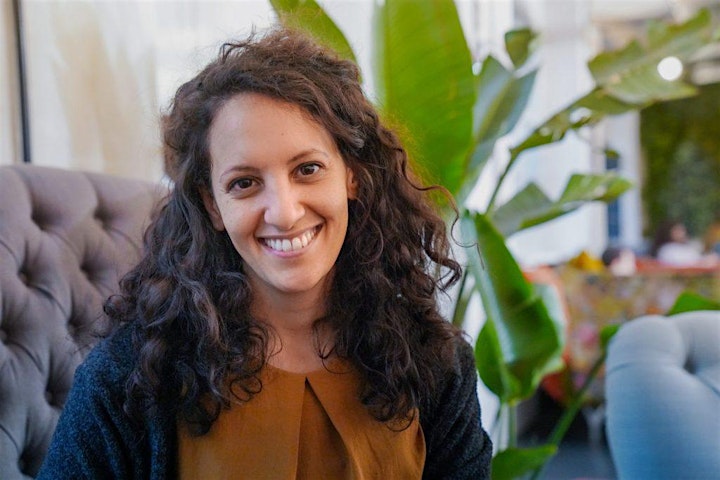 Mounira brings 15+ years of leadership experience at international brands like Google, Red Bull, and BMW. Mounira was a pioneer of Google's mindfulness community and its success led her to teach mindfulness at other companies around the world. Mounira's own quest to uncover her passion and purpose was quite a painful journey, which is why she's so passionate about helping others to find their path. Her new book, Find Your Passion and Purpose, describes her journey and shares some of the practices we'll explore on this retreat.
Sophie Weiser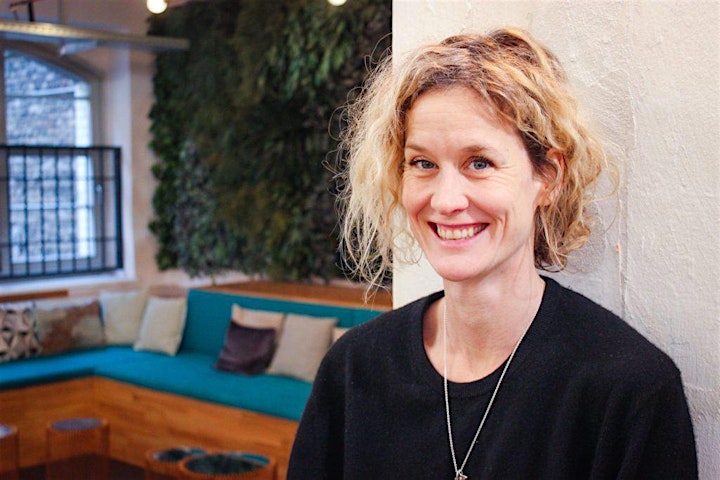 Sophie is a certified Search Inside Yourself and Connected Business trainer, a yoga and meditation teacher, and a mindfulness coach. Sophie's search for her passion and purpose began after she graduated from high school: her path took her to far-away lands and the daily hustle of the business world. Eventually, she tried the opposite approach, and instead of looking outwards she turned within to discover the gems that had been waiting for her all along.
Angel Hernandez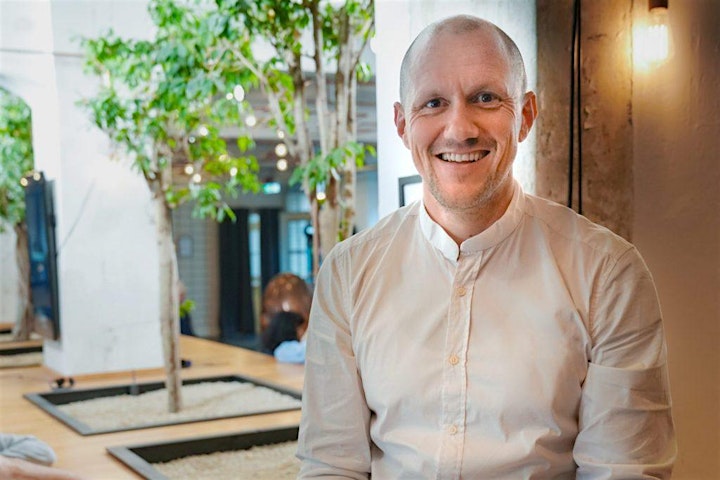 Angel is an international expert in co-creative project development and an experienced teacher of Search Inside Yourself: an approach to mindfulness and emotional intelligence that was originally developed at Google. Over the last 10+ years, he has supported individuals, groups, and organizations to overcome their challenges and connect with their true values, passion, and purpose. Angel's own mindfulness practice enables him to look beyond the surface of things and his inclusive and compassionate leadership style brings out the best in people.
When our heart shines, we light up the world
We've helped thousands of people discover their true passion and purpose and find their authentic path. As thought-leaders and pioneers of the mindfulness movement, we aim to bring more peace into a turbulent world, more heart into work, and more brightness and meaning into life. We all have a unique purpose in life: join us to discover yours!