SELF-HYPNOSIS for HEALTH & WELLNESS

Monday, August 19, 2013 from 7:00 PM to 9:00 PM (PDT)
Event Details
SELF-HYPNOSIS for HEALTH & WELLNESS
 ( aka MIND TRAINING 101)
Learn to improve your life by significantly improving your access to your sub-conscious.  Your sub-conscious mind sends out energy about what you want to every cell in your body and everything around you!
Learn how to monitor and control your SELF-TALK, that voice in your head that determines how you feel!  YOU can use self-hypnosis to Feel Great and Be Happy and get what you DESIRE!
Give yourself an energy boost, a shot of self-confidence, a calming sanctuary in stressful times.

Learn how to work with       

the Law of Attraction
in your life
 If you want to be in more control of your life, YOU need this course!
Learn how to access your CONTROL CENTER that runs everything!

Register NOW!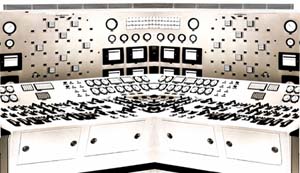 Taught by Duncan Tooley, Certified Hypnois Instructor and Hypnotherapist of the International Hypnosis

 Federation. Duncan used self-hypnosis to remedy his neuropathy when he was disabled by it as an information technology consultant. After his discovery of the power of  hypnosis on the sub-conscious mind, he changed careers to teach others that they, too, have the power to BE, DO, or HAVE whatever they want through access to their deepest consciousness! Learn more at www.DuncanTooleyHypnosis.com
When & Where

The Life Oasis
2421 West 205th Street
#d102
Torrance, CA 90503


Monday, August 19, 2013 from 7:00 PM to 9:00 PM (PDT)
Add to my calendar
Organizer
Duncan Tooley, Author, Speaker, & Wellness Coach
Duncan Tooley is a health & wellness mind trainer, medical hypnotist, speaker, author, coach and instructor. He changes lives by teaching individuals to control their body and their habits by mastering their mind.
After a 35-year career in corporate information technology, Duncan was disabled by neuropathy pain, numbness and frequent falls. Eighteen months of strong medications and bi-weekly infusions in the hospital didn't help. He discovered hypnosis and then used self-hypnosis to induce nerves to grow back, his immune system to correct itself, and his neuropathy to heal. He changed careers and now teaches hypnosis to help others with their physical and emotional ailments.
Duncan used self-hypnosis as his own anesthesia for his hernia repair surgery. He is very successful in showing how to reduce and end pain using your own mental powers. His two published books are available on Amazon:
"END PAIN & FEEL GREAT AGAIN: Ninette3n Proven Ways to Banish Pain Naturally" and "60-Second Pain Turn Down: Easy Chronic Pain Relief in 1-Minute Using Your Mind."
Easy DIY hypnoisis tools are available from his STORE, including a Self-Hypnosis Meditation and a Control Center Meditation similar to that taught in this class.
SELF-HYPNOSIS for HEALTH & WELLNESS