Event Information
Location
(319) 527-3195 (no access code needed)
Or ​​605-475-4991 PIN ​​64 1926 # (Recording)
Or https://fccdl.in/7cw3P6yMB (24/7 Recording)
Vancouver, WA 98684
Description
Isn't it about time that you learn how to reactivate your body's natural SELF-HEALING Mechanisms?
The best time was 20 years ago--the second best time is TODAY!

​"90% of health problems can be dealt with at home, bypassing the cost of a visit to the doctor."​ University of California, Berkeley School of Public Health
The Greatest Wealth is Health
(Quote by Virgil—Greatest Roman Poet; died 19 BC)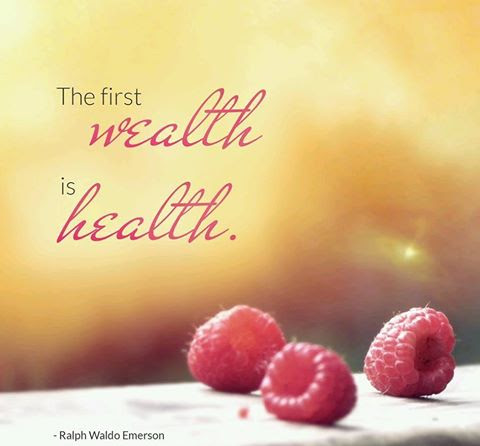 *** Most people are already struggling with some kind of a health condition? Are you?
*** And are you concerned about a potential future disease like diabetes, cancer, stroke or heart disease, from which 90% of Americans DIE?
***
Everyone knows that if you are CASUAL about your health, you'll become a CASUALTY!
***
Most people are playing "Russian Roulette" with their health and life—are you?




*** If you could simply hit an internal "RESET BUTTON" that reactivated all your body's natural SELF-HEALING mechanisms, would you want to know how to do that?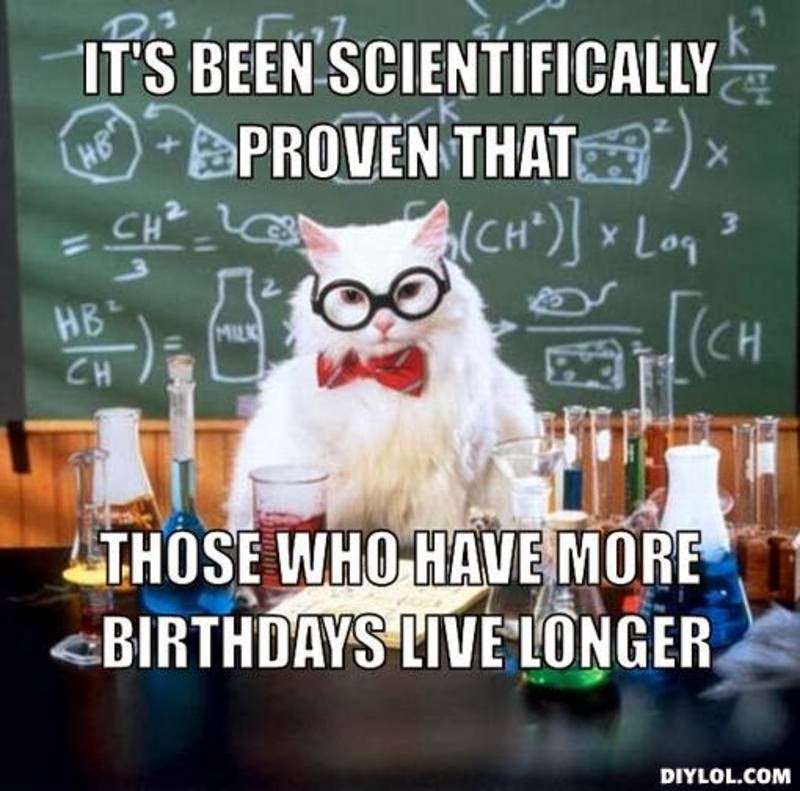 ---
FREE Interactive 25-30 minute Self-Healing Health Class by Author and Health Consultant, Ray Gebauer



This unique class is based on two of my books...
How to Cure and Prevent Any Disease--Five Easy Ways to Enjoy Vibrant Health, Happiness and Longevity
,


2. The SINGLE CAUSE and SINGLE CURE for any Health Condition
---


Does any of this describe you or members of your family?
Low or NO Energy, Tired Easily?

Stress, Anxiety, Easily Irritated?

PAIN--Headaches, Backaches, Joint Pain?

Using Drugs (Medications)?

High Blood Pressure?

High Blood Sugar?

Digestive problems, gas?

Mental Fog or Poor memory?

Depressed, feeling Hopeless?

Excess Stubborn FAT?

Feeling Weak, Slow, Fading?

Feeling Old, Going Downhill?
---
What You Can Expect...
All Day Energy, Better Sleep at night

Less Stress, Anxiety, Less Irritable

PAIN GONE in Back, Neck, Joints

Lower Blood Pressure

Lower Blood Sugar

Better Digestion, Less or no Gas

Better Mental Acuity, Focus

Happier, Hopeful, Optimistic, more Resilient

Stubborn FAT Disappears

Feeling Strong again

Feeling Younger and Normal
---
Here is one of the stories I use at the beginning of the class to make a critical point:


In order to NAIL down a critical point, listen to this Funny story about a duck, ok?
This very colorful mallard duck waddles into a hardware store. He finds the owner and says, hey mister, do you have any duck food?

The owner says no, and I NEVER WANT TO SEE YOU AGAIN in my store.

The next day, the duck shows up again, and says, "do you have an duck food today?"

The owner flies into a rage—he yells, NO I don't, and if I EVER see you here again, I'm going to NAIL your webbed feet to the floor!

So the duck waddles out.

The next day, the duck waddles into the store, and says, hey, do you have any NAILS? The owner says...
​
To hear the funny punch line, you got to be on the call!​

---


If you take advantage of this SELF-HEALING Class, you also get:


* FREE

Dodge the Bullet ~ Escape the Pain

Special Report (very enlightening)
* FREE

40 page book, 40 Ways to Kill Stress Before it Kills You--in 60 Seconds or Less
* FREE CD on SELF-HEALING by Dr. Keith Scott-Mumby (Holistic MD) from England, author of many books including the ground breaking book, MEDICINE BEYOND
* FREE Health Consultation
If you seriously want to feel better and live longer, remember this: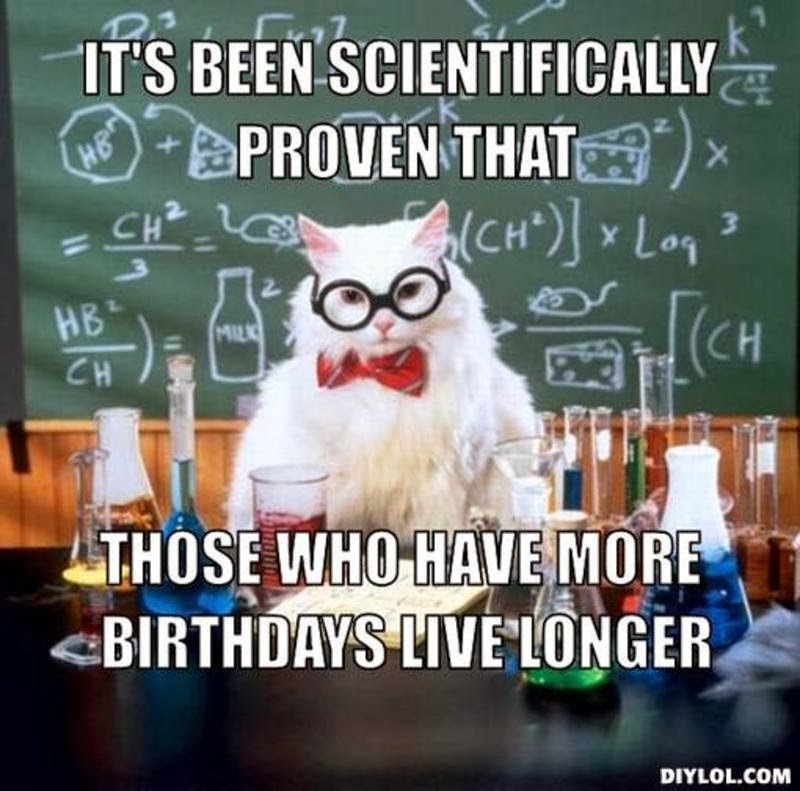 What Doctors are saying about my book,
How to Cure and Prevent Any Disease

:
"Using the advice in this book can best prepare you to live a long, healthful life. There's too much at stake to not share it with everyone you care about!"
Darryl See, M.D., Associate Clinical Professor of Medicine, World Health Organization
"An excellent, well written practical resource. If you care about your health, you want to read

How To Cure and Prevent Any Disease

"
Blaine S. Purcell, M.D. Diplomate, American Board of Internal Medicine and American Board of Anti-Aging Medicine.
"It is difficult in a few words to convey the importance of the concepts that Ray Gebauer has presented in this remarkable book. I've been on the front lines of the war against disease, and I tell you, we have been losing the battle utilizing the acute interventive approach. This book offers a path to optimal health."
Michael D. Schlacter, M.D., Board Certified Internal Medicine and Pulmonary Disease Clinical Instructor, University of Nevada School of Medicine
"My father once said to my brother and I, 'If you want to know the answer, ask the man who knows.' Ray Gebauer is a man who knows. He is always finding innovative and exciting ways to share his knowledge. God has blessed him with the gifts of help and discernment as well as giving. Ray's new book will be a tremendous help and blessing to those who read it and use it in their lives."
Stanley C. Allison, M.D., Diplomate of the American Board of Ophthalmology and Certified Diabetes Educator
---


What attendees are saying about my workshops:
"Immeasurable value!" Doctor Pat Scott MD; Lacrosse, Wisconsin
"Wonderful revelations! Great concepts—good stuff!"
Lynellen Carmony; Dallas, Texas
"I can't put a price tag…is very valuable, more than gold."
Myriam Kowlessarr; Miami, Florida
"Absolutely excellent day of information and inspiration and mind provoking paradigm shifting. Your handout is the best I've seen it 25 years of Medicine."
Lori Newton; Everett, Washington

"Financial value—more than I could ever imagine."
Marj Tunall; Eston Sask. Canada

"Powerful, empowering! Can not put a price tag on this."
Michael O'Connor; Miami Florida

"Exceptionally wonderful!"
Joyce Oliveto; Brighton, Michigan
"Very clear and passionate presentation—very real! Value of $100,000."
Nancy Borden; Portland, Oregon
"Financial value of this experience is immeasurable!"
Deborah Fowler; Selah, Washington

"Your seminar changed my life!"
Dennis Bane (Television producer) Los Angelos, California

"Super content. value is thousands per month!"
Chuck Melcher; Lexington, Kentucky

"Thanks Ray—awesome training! Very impactful." G
race Nichols; Idaho

"Ray, you're the best I've ever listened to! The hours of time you put into honing the presentation really comes through."
Seymour; Bellevue, Washington


"Financial value is 10 times what it costs, if not more."
Kathy Dion; Portland, Oregon

"Empowering, motivating, fun! Great value."
Vernon Wallace; Denver, Colorado
"Incredible! Ray, you helped me so much today! I thank you from the bottom of my heart."
Linda Laszio; Grosse Pointe, Michigan
"Outstanding. Very helpful."
Dave Underhill; Delta Junction, Alaska
"Well done and helpful. Financial value is incalculable."
Ken Rygh; Mesa, Arizona
"I enjoyed this workshop immensely. I squawked about the fee to attend but by lunchtime I felt I already had my money's worth."
Shelly Buxton; Castlegar, BC, Canada
"The whole day was wonderful worth every dollar."
Bonnie Post, Washington
"I've been to many seminars. This was new and fresh."
Matthew Brenton; Alberta, Canada
---
"Your health, my health, is our most important asset. It's something that we have to protect. And protecting it can be expensive. They say that "an ounce of prevention is worth a ton of cure" and that is more important now than perhaps any other time ... because our economy isn't that good.
If you can do something to prevent an illness or if you can find a relatively inexpensive way to treat a problem, it's well worth the effort." Charles C. Adams, M.D.
​ ​​

---
"Miracle Stories"
Jackie Johnston ~ Fibromyalgia and Manic Depression
I was diagnosed with fibromyalgia and manic depression. I spent two weeks at General Hospital for the depression, then a couple of years later I entered Chedoke Hospital in Hamilton, Ontario for the fibromyalgia. I stayed at Chedoke for three weeks to learn how to cope with the pain. It was a difficult task to learn because the pain was beginning to take over my brain. The doctors said I had a chemical imbalance.
I did fine for awhile, then the depression took over again. Every day when I awoke I wished I were dead. I prayed to God to help me get through the day.
I also spent three months in therapy at another rehab hospital. I thought I was getting better, but then the pain became worse than ever. I saw a counselor every week and a psychiatrist every two weeks. I was put on a lot of medication like Prozac, Amitripaline, and many others. It cost me around two to three hundred dollars each month -- for medication that gave me numerous bad side effects.
My depression was getting so bad that my counselor from the rehab hospital wanted me to return to the hospital. It was around my fortieth wedding anniversary and Cheryle, my sister from Calgary, came to visit me as a surprise. She told me about one of the five strategies to vibrant health and longevity. I forgot about what she said. After Cheryle returned to Calgary, my depression got so bad I wouldn't get out of bed for fear I would do something bad to myself. I just kept praying that God would take me. I didn't want to live like that anymore.
I finally got desperate and called my sister. I asked her about some of the strategies for health she had told me about. Within three days of using one of those strategies, the fog lifted and I was no longer depressed. I haven't suffered from depression for two years now. The pain took awhile to go away, but my friend Margie was always there to help me and to encourage me not to give up.
I now have my life back. My doctor can't believe I'm no longer depressed. I don't see counselors or psychiatrists anymore. My husband, who now follows some of the same strategies I do, no longer has angina attacks. I've met so many wonderful people in this business of sharing the keys to health. I am so thankful to have my life back -- and I love helping other people feel the same.
__________________________________________________________________________________________
Shellie Todd ~ Multiple Auto-immune Diseases, Connective tissue diseases, Neuro-musculoskeletal diseases, Scleroderma, Sjogrens
Syndrome, Chronic Fatigue Syndrome, Osteoporosis, Fibromyalgia, Diabetes, Granulomous Liver Disease, Interstitial lung disease, Congestive Heart Failure, Shingles (herpes zoster III), Vasculitis (blood vessels & veins breakdown), Chronic Arachnoiditis (sciatic nerve damage)
In the last three plus years, since I started using some of the strategies to vibrant health and longevity, my life has changed in many ways!
By the time I started using some of the information in this book, I was closer to death than life even though I am only forty-seven. When Dr. Allison told me about some of the strategies for better health, I didn't know if it was too late. I was suffering from continuous reflux vomiting that had damaged my esophagus, making it almost impossible for me to swallow food.
I decided, however, that I wasn't going to die without giving it my best. After the first week I started feeling some major changes in my health. But the big question was, did I make them in time? My lungs and heart were so badly injured it was going to be a race. The doctors said that there was nothing they could give me to slow down the process. I was only going to live about two weeks longer.
Each time I went back to the doctors for more tests, they couldn't figure out why I was still alive -- and improving to boot! Last July, when I saw my doctor for a yearly checkup, he was even more amazed than the year before. He couldn't believe I was walking and that I had driven myself the sixty miles to his office.
Life is good again! I don't want anyone to suffer any longer than they already have. I know what it's like to have lost all control over your life and health. I now have control back, and it is priceless!
My life was filled with these diseases for over twenty years. Each one was awful by itself, and when you put them all together, it was a living nightmare.
After I started to notice improvements in my health, at the end of the first week, I told my family that if I didn't make it, it was because I hadn't made the changes soon enough. I wanted them to promise that this wouldn't happen to anyone else. They had to promise me that they'd do that in memory of me!
I now have my life back and I have chosen to devote my life to seeing that others find the answers that saved my life -- before it is too late for them.
When I started using some of the strategies to vibrant health I was nearly blind in my right eye and my left eye was also falling apart. It was only a matter of time before it would have to be removed. I was also in a wheelchair. I hadn't walked for two-and-a-half years.
I had high blood pressure of the lungs, which was causing congestive heart failure. But my health problems didn't end there!
I was so swollen with fluids that I was taking massive doses of water pills. But they didn't seem to help at all. I was also going into convulsions and had very slurred speech when I could talk.
My digestive system was also affected. I could hardly eat. And, what I did eat either stayed in for days or came right back up.
My liver was so large it hurt all the time. I was on a liver transplant list, but with all my other health issues, they didn't figure I'd be around to get one.
I had sixteen surgeries to try to correct some of the damage caused by my many diseases. But they were short-lived improvements. Most the time the surgeries caused more problems -- and the need for additional surgery!
I can't begin to count the number of times I have been in the hospital -- nor the thousands upon thousands of dollars it has cost me, even with health insurance. I will never be who I was before I got sick. The years of sickness have changed me. But getting my health back using some of the principles of vibrant health has caused even bigger changes in me! I will never take anything for granted again. Especially my health!
I have only one body, and it is mine alone to care for. For what happens to it, happens to me. (I will feed it what it needs at any cost! For the price of not is TOO HIGH!)
__________________________________________________________________________________________
Denise Creighton ~ Osteoarthritis
The health recovery I've experienced has made me quite famous here in Australia. Four years ago I was diagnosed with Osteoarthritis. I am fifty-three years old and am an extremely active mother and grandmother. Until two weeks ago I was a sales supervisor in an Italian shoe boutique. I am now spreading the news full time.
By July 1998 I was having trouble managing the pain. Pain at rest and range of movement was especially affected. I was getting referred pain in the groin, and often I would just drop to the ground. I could not kneel, and if I did, I could not get up without assistance. By the end of the day I would be limping. My specialist told me that I was double hip and knee replacement qualified, but because I was still so active and the life of the new hips and knees is only ten to fifteen years, I would just have to manage the pain and the debilitating condition.
Armed with a prescription for Naprosyn and painkillers I left his office. I cried all the way home. Then, in August, dosed up on my medication, I fell off the ladder at the shoe boutique. I fractured my sacrum and the scafoid in my left wrist. Needless to say, I was an absolute mess. And, to add insult to injury, I was menopausal and on HRT.
A friend told me about some of the strategies for vibrant health and I decided to try them. Within four days I noticed that my arthritis pain was less severe. It was more like a dull toothache. The pain at rest was significantly less and I hadn't had a groin attack. By day ten both the arthritis pain and the fracture pain were subsiding and my mobility was greatly improved. Concurrent to that, the daily hot flashes were gone and my night sweats were greatly reduced.
By the thirteenth day I was pretty much pain free -- day and night. I was sitting and standing better and had more mobility around the fracture. By the end of the first month my range of movement was so improved that my five-year-old grandson Bradley commented, "Ninny, aren't you a grandma anymore?"
By the end of the second month I was totally pain free and my range of movement greatly improved. I can now run, skip, and sit on the floor with my legs crossed -- things I have not done in years. I can also kneel and get up again, quickly and unaided. My menopause symptoms have totally disappeared and I am off all drugs.
It is quite obvious to me and family and friends that once properly supported, my body healed itself.
As for my son, James, he was diagnosed with Industrial Bronchiecstasis after spending six months as an apprentice spray painter using two-pack paint -- WITHOUT an industrial mask. When he was eighteen we almost lost him to pneumonia and he has battled the Bronchiecstasis for six years. His medical prognosis was not good. We were told he would have continuing bouts of colds, flu, and pneumonia -- and would get emphysema.
His cough and continual regime of antibiotics took their toll and he was never well. He lost weight. His skin was pale and his eyes were dull. He couldn't work and was on sickness benefit. When I introduced him to some of the strategies for vibrant health at first he balked and did not want to try them. Anyway, I insisted he give them a try.
Within four days he had a toxic cleanse. What he coughed up was unbelievable. I know because I saw the putrid, rotten, phlegm - dark brown in color and quite hard in texture. I think some of it must have been inside him for years. He consequently got a fright and told me, "Mum, you're trying to kill me," and took off. I too was concerned and called Dr. Boyd.
Dr. Boyd said, "Good, good. That means it's working."
James disappeared for four days. When I finally found him he started again. One week after that, he came into the kitchen, picked me up, twirled me around, and said, "THANKS, MUMMA." It was the most wonderful moment!
He continues to make progress -- in fact, he hardly coughs at all, he has put on weight, he is bright-eyed and his skin is taut and has a good color. He is working again and now has a life ahead of him. THANK YOU, THANK YOU, THANK YOU!
---
I also work with Dr. Anthony Kleinsmith, who is one of the top doctors in the world in anti-aging science.
Information about Dr. Anthony Kleinsmith:
Dr. Kleinsmith has 25 years of experience in the research of nutritional health. He has formulated for Immune Tree as well as other companies around the world for the past 16 years. He has been involved with research for both human and animal health; and his product development has reached into Asia, Africa, Europe, North and South America.
His specialty and focus have been on Anti-Aging, Immune Enhancement/Regulation, and Weight Loss. His work with recombinant forms of growth hormones lead him to solidify research on natural forms of the IGF-1/GH Super Family found in abundance in his colostrum.





During the last two decades in the nutritional industry, Dr. Kleinsmith has helped establish several unique contract manufacturing facilities. These facilities have focused on the ability to maintain the integrity of natural substances without the use of additives or fillers.





Dr. Kleinsmith has authored numerous articles for various health magazines, made TV appearances, and is a regular on several National radio shows. He has also toured the world as a public speaker.





Dr. Anthony Kleinsmith is considered one of the world's leading authorities on colostrum. Test after test from institutions like Cornell University, laboratories like MVTL and the Delta Wellness Research Laboratory have confirmed the superior quality of the colostrum he manufactures.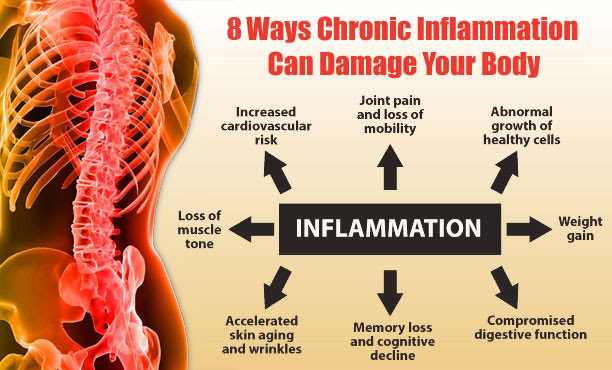 Date and Time
Location
(319) 527-3195 (no access code needed)
Or ​​605-475-4991 PIN ​​64 1926 # (Recording)
Or https://fccdl.in/7cw3P6yMB (24/7 Recording)
Vancouver, WA 98684