Event Information
Location
Byron Bay
World-wide via phone/internet
Refund Policy
Refunds up to 7 days before event
Description
Self DISCOVERY WORKSHOPS

Awareness & Observation Skills

In this workshop you can discover;

Observation exercises for improved focus and clarity of mind
Tips for becoming presently aware
Using nature as your reflection
An introduction to meditation
Utilising the power of choice
On a daily basis what is it that takes most of your attention? Work? TV? Thinking? The Awareness & Observation Skills workshop helps uncover and utilise the choice you have in every moment of where you place your attention. Learn tips for remembering to utilise the power of choice and find out the easiest most stress free ways to choose.
Are you ready to experience more present awareness in your life? Let's investigate your power of choice to it's full capacity. Little WIngs deeply insightful 1 hour immersive workshops will help you uncover ways of having good awareness and observation skills in your life.

---
LITTLE WINGS WORKSHOPS

Times
One-on-one 1 hour sessions (via phone, skype or zoom)
Times listed are AEST (Australian eastern standard time)
Select a date for your first session above

Request a Group Workshop
Contact us to request a group workshop in Byron Bay

Price
INTRODUCTION OFFER
$71.25 per session (Normally $95 Aud)
Add Code 'IntroSpecial' at checkout
Limited tickets!

How to register
Select a date for your Course session (can be changed at checkout) then purchase a ticket to secure your booking. Remember to use the Code if this is your first Session.

Need another date or time?
If a date or time you need is not available please contact +61 423 214 844 AEST time..

Do you have a Promotional Code?
Little Wings subscribers and readers may receive Promotional Codes from time to time. If you have a code first choose a date then enter your code when purchasing a ticket.

In another timezone?
Date and Time Calendar

---
Meet your Self DISCOVERY TOUR GUIDE

Anya Devi, meditation coach and teacher, began teaching in 2014 after attending 6 months of the 'Mastery of the Self' Course in Spain with the Ishaya monks. Since completing the Mastery Course she has held introduction talks on Ascension meditation and taught many one on one and group meditation Courses.
Apart from teaching Anya, Sonja Kallio, is a fantasy artist and writer of personal development, self-publishing the Little Wings Book of Guidance featuring insights and reminders about Universal Love and intuitive Guidance.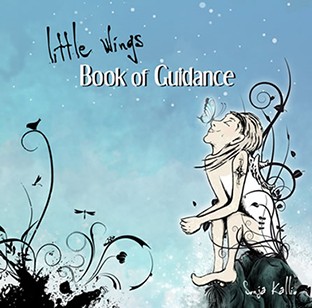 Sonja Kallio author / illustrator Little Wings Book of Guidance
Select a date above and dive into a Self Discovery Workshop

Location
Byron Bay
World-wide via phone/internet
Refund Policy
Refunds up to 7 days before event