Description
Join us in this amazing Mind, Body and Soul nature retreat to learn, relax, grow, connect with like minded people and above all have fun!
- Want to get to know yourself better and learn to train your mind?

- Having issues with your relationships?

- Want to improve your financial situation?

- Want to learn to minimize stress, heal faster and more naturally?

- Felt that there is always something missing in your life?

- Are you feeling that you lack balance in life?

- Have you had enough of old thoughts and emotions playing over and over in your mind, making you feel bad?

If you answered yes in some of these questions then this retreat is exactly what you need! Learn how to handle or improve these situations so you can finally find a way to evolve yourself and live your life on your own terms, because YOU CAN!

- Discover more about your true self and learn how to start living in the way you want to enjoy your life more

- Learn how to train your mind, synchronize with your subconscious and do everything easier

- Improve your relationships and communication

-Understand better your money Archetypes and how to unblock your limiting beliefs around money!

- Get rid of your past, start focusing on the present and how you can create a great future for you and your loved ones.

- Understand how to use your body better and discover your energy body so you can have less muscle pains, more energy and power!

- Learn how to minimize stress also how to heal faster and naturally

- Learn what are the different types of meditation and how to find the best way for you to meditate
Most importantly join our positive empowering community, connect with like minded people and have a great positive weekend with the guidance of our trainers, coaches and healer guides.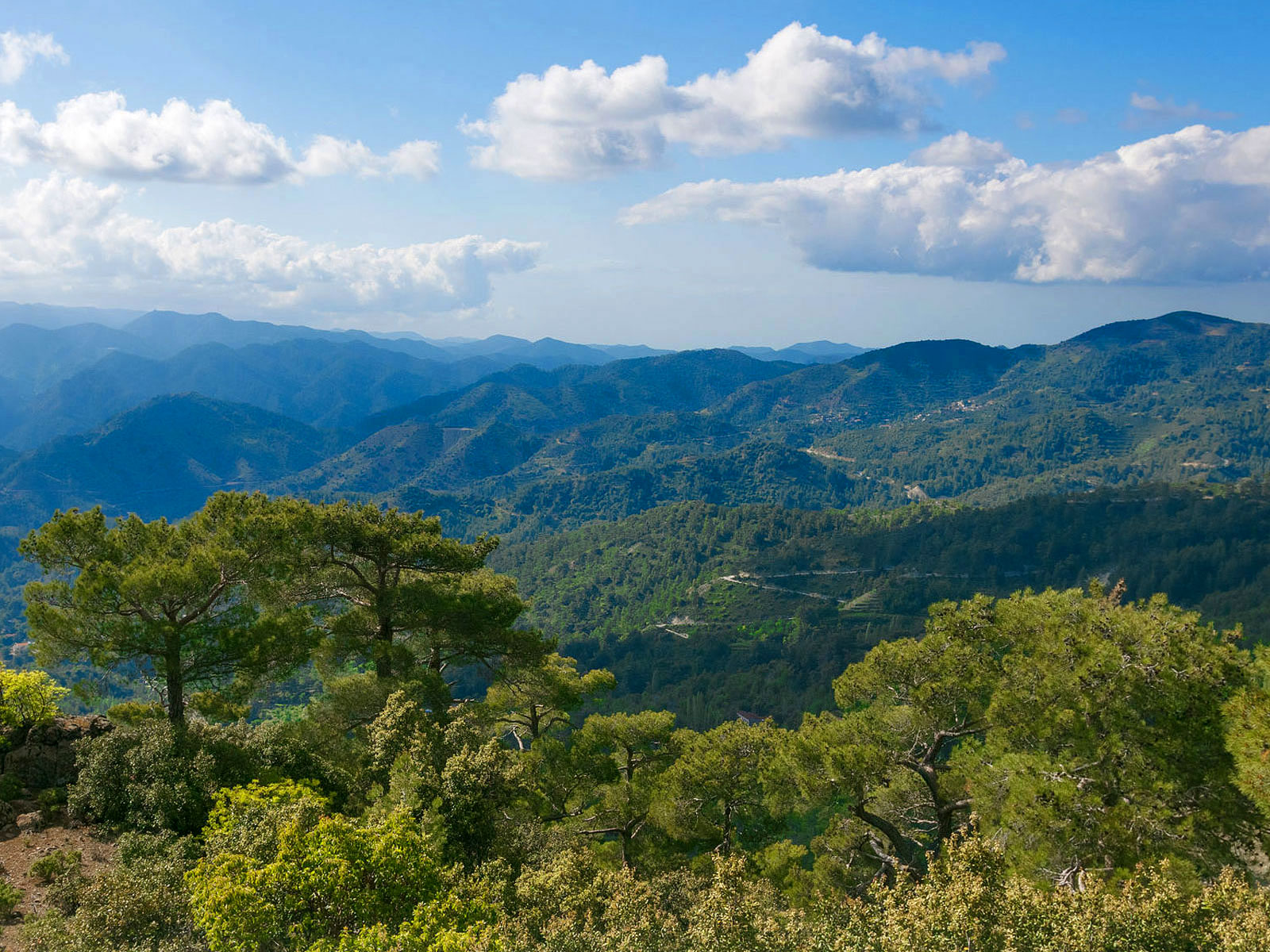 Retreat Schedule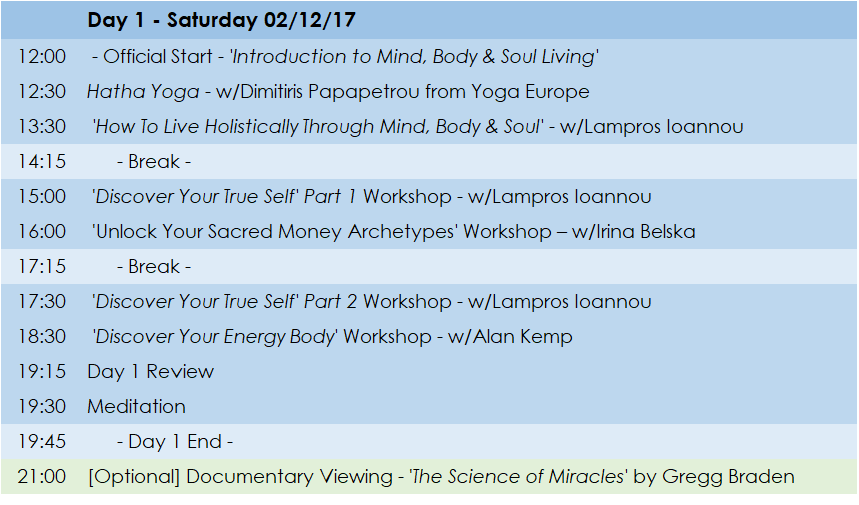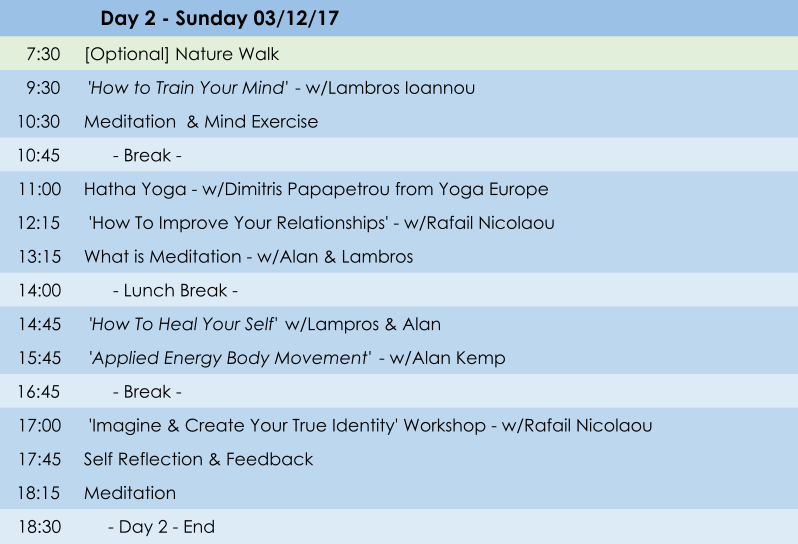 Retreat Investment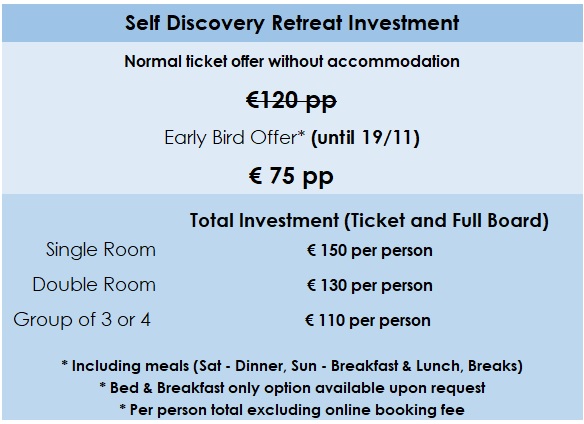 Additional Information:
-If you are vegan please let us know to arrange your meals
-Saturday lunch not included, snacks will be available
- Reserve your place now with a 50 euro deposit per person
Invest in yourself and your happiness now. YOU deserve it! Learn simple ways that you can use for the rest of your life so you can enjoy your life more and more!
We guarantee you that this gift is something you will feel thankful for in the rest of your life!
Retreat Location
Jubilee Hotel Troodos
Nesting in the pine forests of the Troodos mountains, 1,757 metres above sea level, the Jubilee is the highest hotel in Cyprus. This is by no means its only distinguishing feature.Over the decades guests have sought the relaxing comfortable enviroment this small exclusive hotel provides. Each guest is offered the warm welcome, good service and friendship that are the Hallmarks of Cypriot Hospitality.

Pleace contact:
info@eqiq.coach , al@peacebypraxis.com
+357 99 409 174
+357 96 172 517
Meet Your Hosts
Lampros Ioannou - eQiQ.coach
Holistic Life Coach, NLP Practioner
Founder at eQiQ.coach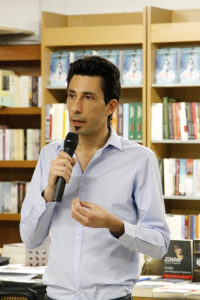 Alan Kemp - Peace by Praxis
Wing Chun Kung Fu & Applied Meditation Instructor
Partner at Peace by Praxis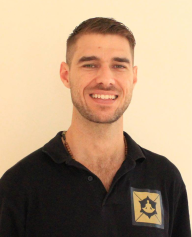 In collaboration with
Dimitri Papapetrou - Yoga Europe
Yoga Master (World Yoga Alliance)
Co-founder of Yoga Europe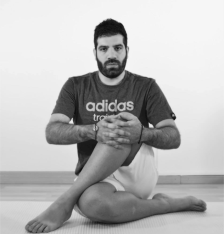 Rafael Nicoloau - Mind & Success Coaching
Motivational Speaker & Body Language, Communications & Relationships Coach
Founder at Mind & Success Coaching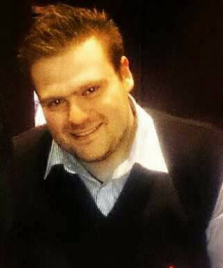 Irina Belska - Irena Belska
Irina Belska is a Certified Sacred Money Archetypes® coach
Founder Irena Belska Coaching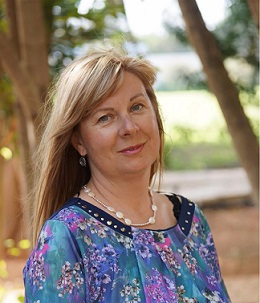 * Certified Sacred Money Archetypes® coach
* Certified business coach
* Certified Money Breakthrough Method® coach
* Certified Money, Marketing and Soul® coach
* Theta healing Instructor
* Master of Ericsonian's hypnosis and NLP practicioner
* Specialist Neurographic
* Art therapiest
* Member of International Association of Women in coaching and business coaching
* 2013 Star in Business Success