Self Directed Support: The Reality
Self Directed Support: The Reality
Wed, November 2, 2016, 10:30 AM – 2:30 PM GMT
Description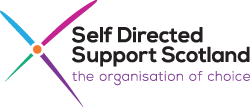 We are 2 years into the implementation of SDS across Scotland. Many people are struggling to navigate the system created to deliver SDS across the country. There is limited research and a lack of a comprehensive understanding of the user, carer and voluntary sectors experience of trying to access and make use of SDS.
This event will be an opportunity for people across the Fife, Dundee, Angus and Perth and Kinross areas to share their experience and to start to create an Agenda for Change for SDS.
The event will enable us to:
1) Understand how SDS is being implemented across differing Local Authority's in the East of Scotland
2) To create an Agenda for discussion with the Scottish Government and Local Authorities regarding SDS implementation
3) To enable organisations to consider differing ways of addressing implementation issues in their area
The event is for people using SDS, carers and the voluntary and independent sector working in the 4 Local Authority areas.