Description
We are excited for the Houston Self-Directed IRA Boot Camp this Saturday.
IMPORTANT NOTE – For your convenience, we encourage you to park in the garage that is attached to the Norris Centers location (paralleling Beltway 8). You will see signs with the Norris name and logo directing you to the correct floors to park. Please note that a number of parking spaces are reserved for other tenants of the complex and have "reserved" signs identifying these spaces. There is plenty of parking, so please avoid parking in these reserved spots.
Please refer to this map for event location and parking information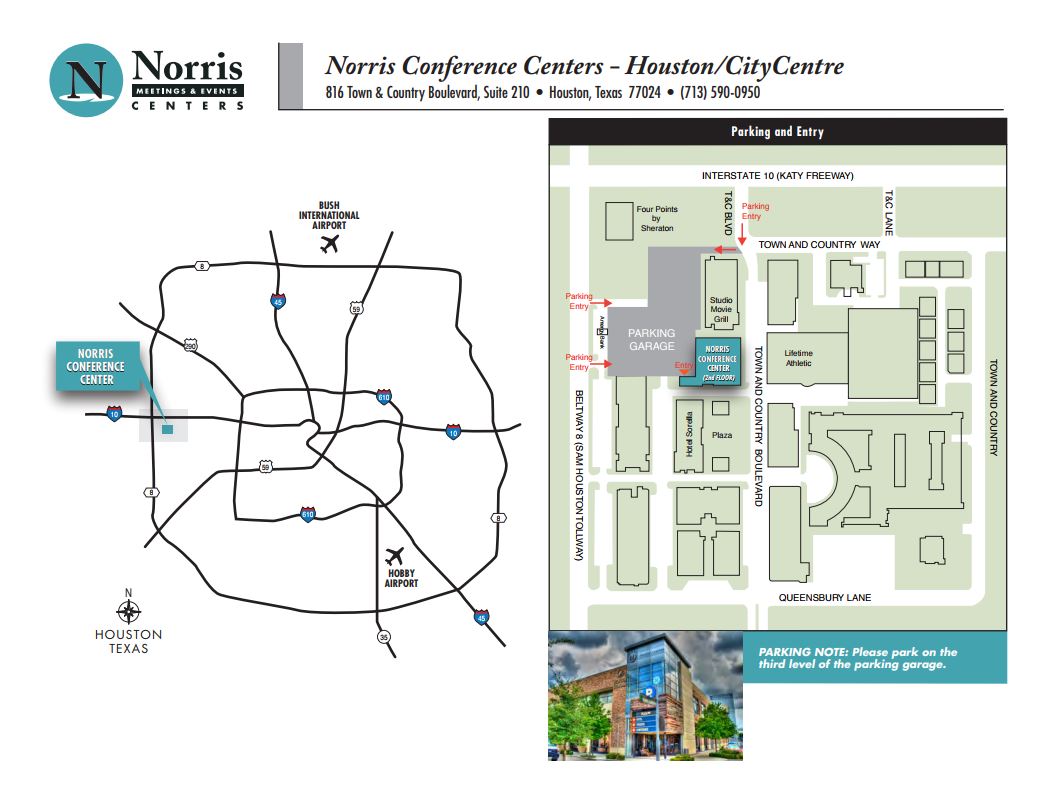 From Houston to Dallas, Austin, and Seattle… Houston is the next stop for Quest IRA's world famous Self-Directed IRA Boot Camp!
This event is one of our most powerful and informative educational events that we put on, and we have been told by past Boot Camp attendees that this event is one of the most valuable training days they have been a part of.
Join Quest IRA for this highly educational 1-day, crash course, training workshop that will provide education from some of the most sought after Self-Directed IRA and Real Estate Investing experts from across the nation!
So lace up your boots and get ready HOUSTON, this is a life changing event that you do NOT want to miss!
This will be an advanced training day covering topics such as:
How to increase your personal wealth for retirement
How to use other peoples IRAs as a private funding source
How to leverage time, money and your network to increase your net worth
How to analyze a Roth conversion to maximize your tax savings
How to pass more wealth on to future generations
Numerous IRA case studies from investment experts and Quest clients and more
REGULAR ADMISSION: $99
GOLD VIP ADMISSION: $199
Includes Exclusive Mastermind Lunch
Reserved Seating in Front Rows
Event Speakers:
Scott Carson

Brad Sumrok

Quincy Long

Nathan Long

Glenn Stromberg

John Hyre

Shenoah Grove

Steve Liang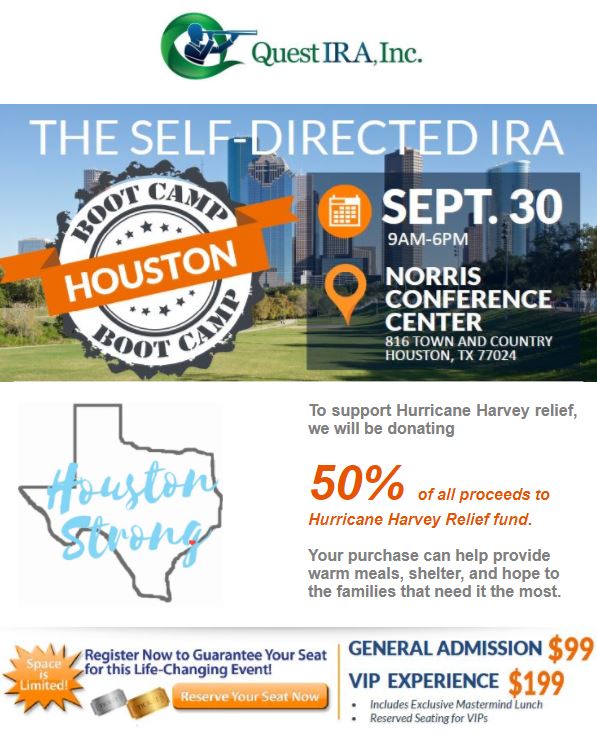 Check out these video highlights from Houston's 2016 Boot Camp that we put together before taking this event all the way to Seattle!
Keep up with the latest Self-Directed IRA Boot Camp information at www.QuestIRA.com