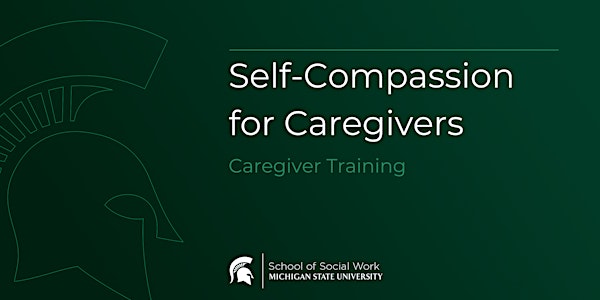 Self-Compassion for Caregivers
Self-Compassion for Caregivers
Refund Policy
Contact the organizer to request a refund.
About this event
Being a parent is one of the most challenging roles one can accept. From the daily tasks to the major milestones, parenting demands our best and can sometimes bring out our worst. In addition to challenges faced by all parents, foster, adoptive, and kinship caregivers take on unique and often extreme challenges that come with caring for children who have experienced trauma. These can leave parents feeling exhausted, isolated, and ineffective. Is the answer to suck it up? To tell ourselves that we signed up for this, so we should do it without complaint? To put on a happy face? In fact, research demonstrates that the opposite is true. It is through caring for ourselves that we are best able to care for others. When we are compassionate towards our shortcomings, our failures, and our imperfections, we actually experience greater well-being and, in turn, more effective parenting.
This training will focus on parenting with self-compassion. After discussing some common challenges of foster/adoptive/kinship caregiving, we will learn about the mindful self-compassion (MSC) approach- its definition, components, and research evidence. We will also practice several brief MSC activities which focus on bringing kindness and empathy to ourselves as parents. Participants will identify at least one application for MSC to their own parenting that can be implemented immediately. This training will cultivate self-awareness and self-compassion towards oneself as a step towards empathizing effectively with others, including those racialized as "other."
Beginning and Intermediate skill levels.
Caregiver Training: 0 CECHs
As a result of this workshop, participants will be prepared to:
1. Identify 3 elements of mindful self-compassion.
2. Identify one way to apply mindful self-compassion to parenting.
Instructor: Liz Sharda, LMSW, PhD
Liz Sharda is currently an Assistant Professor in the Department of Sociology and Social Work at Hope College. She received her PhD in Social Work from Michigan State University, where her research focused on foster parent stress, support, and wellbeing. Prior to joining academia, Liz spent 13 years practicing social work, primarily in the child welfare field. She has worked in residential treatment, prevention services, foster care, and trauma treatment. She has also trained a variety of audiences- locally, nationally, and internationally- on trauma-related topics over the past twelve years. Liz has also been a licensed foster parent since 2009, caring for children ranging in age from 1 to 18.