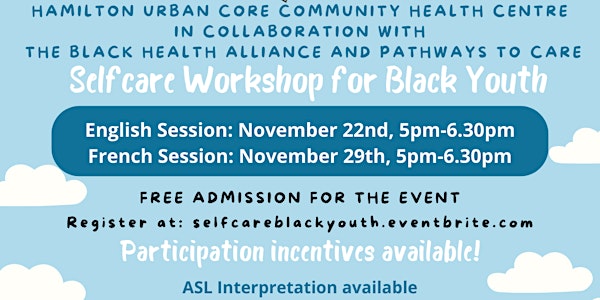 Self Care Workshop for Black Youth
Join us for a self care workshop for Black youth.
About this event
Join Hamilton Urban Core Community Health Centre and Black Health Alliance: Pathways to Care (PtC) Project us for a free virtual self-care workshop.
In English: Tuesday November 22 from 5:00 PM EST - 6:30 PM EST
En Francais: Tuesday November 29 from 5:00 PM EST - 6:30 PM EST
Participants are invited to learn mindfulness skills by learning self care strategies. Learn more about mindfulness practices, express yourself through body movement, engage in open discussion, and gather resources for you and your loved ones. Participation incentives are available for registrants.
This interactive workshop is for you if: you are a Black youth. Note: This is a sacred space for Black youth only. If you are not a Black youth, please join us at one of our future events.
Hosted by: Aisa Athena and Myriam Georges-Estigène.
Aisa Athena has had a love for wellness from an early age. Growing up on Haudenosaunee, Anishinaabeg and Attawandaron traditional territory and an avid lover of nature, Aisa seeks ways to incorporate nature connection in her wellness practice. As a yoga student for years, Aisa pursued her Yoga Teacher Training in 2019 while living in Kingston, Jamaica on a volunteer placement.
Aisa believes deeply in empathy and compassion as guiding values in her practice and works on embodying these values towards herself, her friends and family, her communities and the natural world. Aisa's passion for creating safe, healing, community spaces has brought her through a variety of different opportunities including teaching children's nature yoga and working as a mentor in her school community.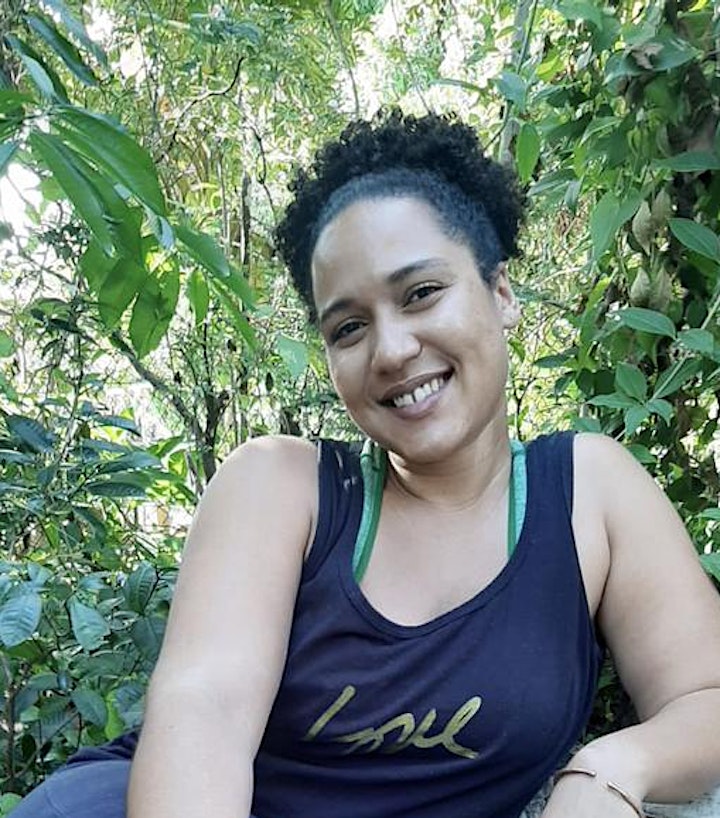 Myriam Georges-Estigène holds a Masters in Counselling Psychology from the University of Ottawa, and is a Registered Psychotherapist (Qualifying) in the province of Ontario. As a young Haitian-Canadian woman, she understands the social and cultural constraints that impact one's ability to fully explore and express themselves. Through her academic, professional and personal experience, she aims to combine her expertise in mental health with community building. She currently co-hosts a bi-weekly podcast called Shades of Black, a platform where she converses and sheds light on the Black experience and its mental health aspects.
Myriam Georges-Estigène a obtenu sa maîtrise en psychologie de l'orientation de l'Université d'Ottawa et est psychothérapeute autorisée (qualifiée) dans la province de l'Ontario. En tant que jeune femme haïtienne-canadienne, elle comprend les contraintes sociales et culturelles qui ont un impact sur nos capacités de s'explorer et s'exprimer pleinement. Son expérience académique, professionnelle et personnelle, lui à inciter à combiner la santé mentale avec le développement communautaire. Aussi, elle co-anime actuellement un podcast bi-hebdomadaire appelé Shades of Black; une plate-forme où elle converse et met en lumière l'expérience noire et ses aspects de santé mentale.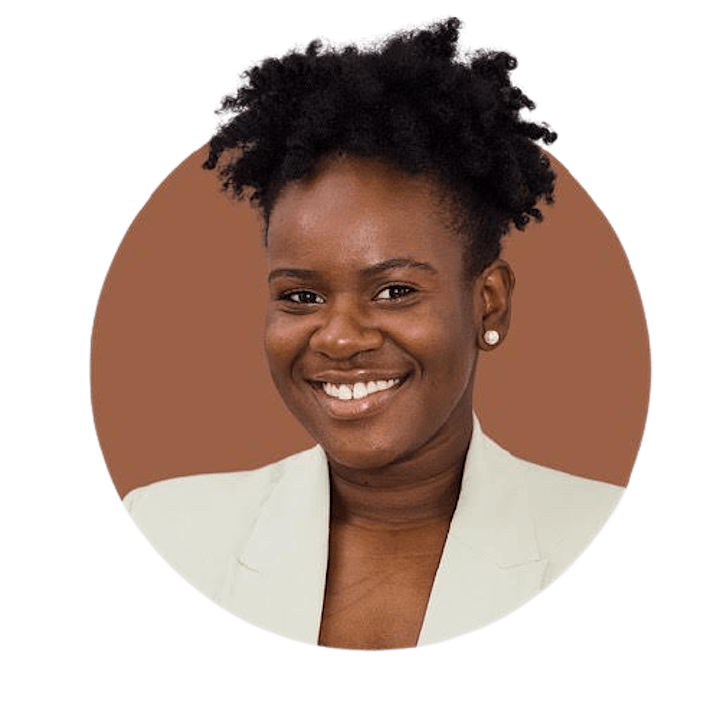 Note on inclusivity: Everyone has the right to feel as safe as possible at any event they choose to attend, regardless of age, ancestry, colour, gender identity, gender expression, mental disability, physical disability, place of origin, race, religious beliefs, or sexual orientation, or any other identities. Event spaces, and all spaces, should be nonthreatening and supportive to all attendees. We at Black Health Alliance: Pathways to Care Project are actively and consistently working to ensure that this practice is a reality among our events.
Note on accessibility: This workshop will be hosted on Zoom. Live transcription will be available. An Active Listener will be available for the duration of the workshop.