Description
Description: Session 1: What is self-care and why is it important? Includes self-care assessment, why it's important in your youth-serving role and the result of ignoring self-care. Session 2: Setting Boundaries: the KEY to Sustainable Service.
Includes defining boundaries, determining how you know when your boundaries have been crossed and what gets in your way of setting boundaries. Session 3: Strategies for SLOWING DOWN in a BUSY world. Includes taking control of time and pausing with purpose. (maximum 24 participants)
3 Takeaways:
A self-care assessment
Increased knowledge about setting boundaries
Strategies for taking care of yourself
Recommended for: Anyone working in the youth development field.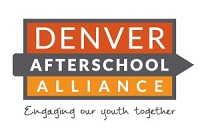 Proud partner and sponsor of the DQUAC Professional Development Series