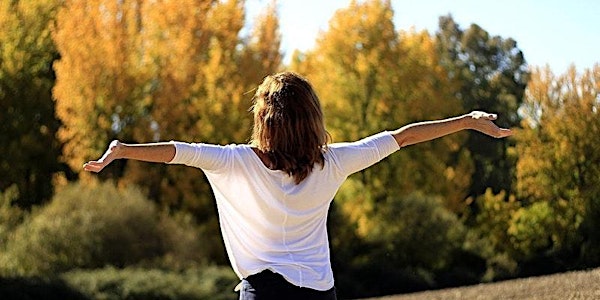 Self-Care for Women
Discover the power of your breath to relieve stress, ease anxiety, and boost your immune system in this interactive online session!
About this event

Important: We have had astounding success with this program! To preserve the purity, value, and ingenuity of our program, we highly recommend and welcome sign-ups from folks who are 100% committed with their time for the entirety of the 75-minute session. This is to respect the precious time and service of our wonderful meditation teachers. Note that this will be a mandatory in-video session, so you can be guided by our expert practitioners in breathing techniques and meditation.
About the session: In this special live session with a certified meditation instructor, we will introduce self-care routines for women. As women, we tend to put our self care to the back burner. It is time to take care of ourselves.
In this 75 min workshop you will get the chance to pause, take a breath and clear your mind with the help of a calming breathing technique and a guided meditation.
Why should I attend this workshop?
During this live workshop, you will learn:
✔ About the tendencies of our mind and how to ease anxiety and be happy using certain breathing techniques✔ A calming breathing technique to quiet and relax the mind, preparing it for deep meditation✔ A real experience of meditation to effortlessly cut the vicious cycle of thoughts, leaving your mind focused, clear & stress-free✔ The power of connecting with positive, like-minded people to feel uplifted and supported✔ About the benefits of SKY Breath Meditation, a powerful technique that will remove deep-rooted blocks, quiet the mind and lead you into effortless meditation.
97+ studies conducted on four continents have demonstrated a comprehensive range of benefits of practicing SKY Breath Meditation.
SKY Breath Meditation is reported to be a fundamental tool for maintaining and improving mental health by the Harvard Medical School and International Journal of Yoga. This science-backed breath-meditation technique quickly calms anxiety, releases stress, and boosts immunity.
Sign up today!