Description
Wine and appetizers starting at 6 pm.
Presentation by Dr. Theresa Rohr-Kirchgraber, Director of IU's National Center of Excellence in Women's Health is at 6:30 pm followed by Q&A.
Theresa Rohr-Kirchgraber, MD, FACP is Chief Physician Executive of Eskenazi Health Outpatient Care Center-Primary Care and the Eskenazi Center of Excellence for Women's Health. She will be sharing her wisdom, experience and advice about "Superwoman Syndrome" and the importance of finding time for self-care.
She has also served as Executive Director of the IU National Center of Excellence in Women's Health since 2011. In her clinical practice, Dr. Rohr-Kirchgraber provides primary care for adolescents and adult women, particularly those with chronic diseases, including cancer, eating disorders and obesity.
Register by Fri, Nov 9.
Part of the JCC Women's Health Fair
In partnership with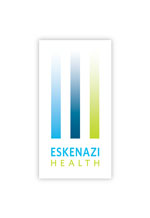 Open to the public.
Food prepared under the Kashru supervision of Indianapolis Orthodox Board of Kashrus.
Organizer of Self-Care for Superwomen: Ladies Night Out with Dr. Rohr-Kirchgraber

The JCC Indianapolis, guided by Jewish values and traditions, provides inclusive experiences that lead to personal growth and community building. Together, we inspire all people to become the best versions of themselves. JCC Indianapolis is located at Arthur M. Glick JCC, 6701 Hoover Road and is a beneficiary agency of the Jewish Federation of Greater Indianapolis, United Way of Central Indiana and an affiliate member of the JCC Association of North America.