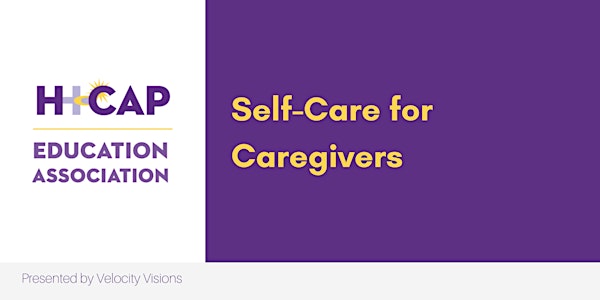 Self-Care for Caregivers
H-CAP will host self-care skills workshop for long term care workers.
About this event
Caregivers consistently put the needs of their clients first, especially during the pandemic. Caregiver stress is the physical and emotional strain that results from providing continuous care for another person. Caregiver stress may be the precursor to the more severe caregiver burnout.
The purpose of the Self-Care for Caregivers workshop is for frontline healthcare workers to reduce occurrences of burnout, decrease mental health impact caused by the current climate, and develop self-care practices.
RSVP is required.
Duration: approx. 1.5 hours
Delivery Method: Live, Virtual on Zoom
Intended Audience: Long-term care workers (LTC), home care aides (HCA), nursing assistants, and other healthcare professionals.
Language Access: Interpretation available upon request. We have interpretation available in the following languages: Spanish, Polish, Russian, Cantonese, Mandarin, Vietnamese, Korean. Please let us know if you require interpretation when completing your registration.
Upcoming Dates:
Saturday, February 4 1:00-2:30pm ET - Cancelled-
Thursday, February 23 1:00-2:30pm ET
Friday, March 3 1:00-2:30pm ET
Wednesday, March 22 7:00-8:30pm ET
Friday, April 7 1:00-2:30pm ET
Thursday, April 20 7:00-8:30pm ET
Tuesday, April 25 7:00-8:30pm ET