Event Information
Refund policy
Refunds up to 1 day before event
Eventbrite's fee is nonrefundable.
Self-Care Camp is a retreat for multipassionate women to take a break from #adulting for a day to nourish their minds and bodies.
About this event
Self-Care Camp is a retreat for multipassionate women to take a break from #adulting for a day to nourish their minds and bodies, while building community with a tribe of like-minded ladies.
This quarterly event series reimagines all the things we loved about summer camp, field trips, earning Girl Scout badges, and YMCA programs.
Take a break from the stress of the daily grind and connect with other multipassionate women who get it. Refuel your mind and body with three fun sessions: movement + wellness, productivity + mindset, and multipassionate lifestyle... plus games and giveaways!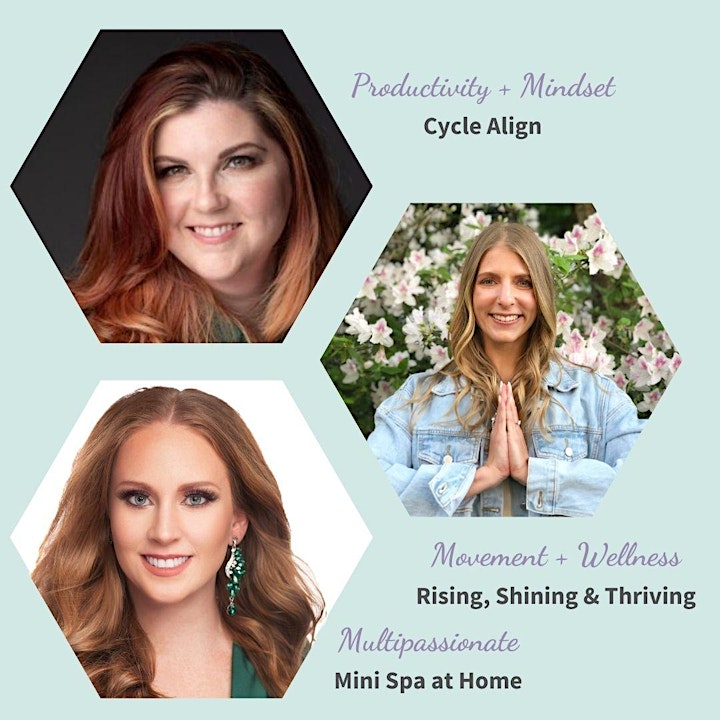 The Details
DATE + TIME
Sunday, June 27, 2021
10am - 4:30pm EDT
-
LOCATION
virtual (Zoom)
Can't attend live? No worries! The three main sessions (Movement + Wellness; Productivity + Mindset; Multipassionate) will be recorded and shared via email within 1 week of the event.
Pro tip: Prioritize self-care and block off time to participate in the live games and giveaways throughout the day.
-
SESSIONS
Movement + Wellness (10am)
Rising, Shining, and Thriving: Kundalini Yoga with Christina Karkouta @KriyatingWithChristina
Our breath is the most overlooked self-care tool that we have. In fact, it's 100% free. No gym membership, no spa fees... the breath is yours to access anywhere, at anytime without any cost.
In this session you will learn how to utilize the breath as your own personal tool to overcome any blocks, anxiety, stress, or negative emotions that you may have. I will teach you various kundalini yoga breathwork exercises and movements that will enable you to tap into your own energy so that you in can react to life's ebbs and flows from a more neutral headspace. When we are able to overcome stress, we think more clearly, reach our goals, and live a high-vibrational and happy life that is in alignment with your purpose!
Christina is the founder of Consciously Kriyating. She helps busy, hardworking women create more happiness and calm minds through kundalini yoga, breathwork, and meditation. You have the power to live a life you love... all you need is your breath and your mind.
-
Productivity + Mindset (12pm)
Cycle Align: Reclaim Your Body, Reclaim Your Time with Lauren Weiss @TheScarletSanctuary
In this session, we'll discuss the benefits of why it's important to understand your cycle, how to track your cycle, and how to leverage your cycle in business and in life.
Need to negotiate a raise? Want to make sure you have enough energy to accomplish everything on your to-do list? Want to know the best time to write that novel or course? Learning the Cycle Align Method™ will allow you to reclaim your body, reclaim your time, and reclaim your life!
As the founder of her exclusive Cycle Align Method™, Lauren Weiss helps women reach their peak performance in life, business and in health by leveraging and understanding the power of their monthly cycle.
-
Multipassionate Lifestyle (2pm)
Mini Spa at Home with Tiffany Rivel @GingerGirlAndCo
Unwind and get the ultimate mini spa at home with cleaner skincare products your skin loves.
Tiffany is the creator of Ginger Girl & Co. and focuses on topics related to motherhood and lifestyle. She is a believer in living in a cleaner lifestyle and using products with the same belief.
-
Camp Bingo + Giveaways (4pm)
Sessions are 60-90 minutes each with the exception of the final 30-minute session with D20 Theory at 4pm.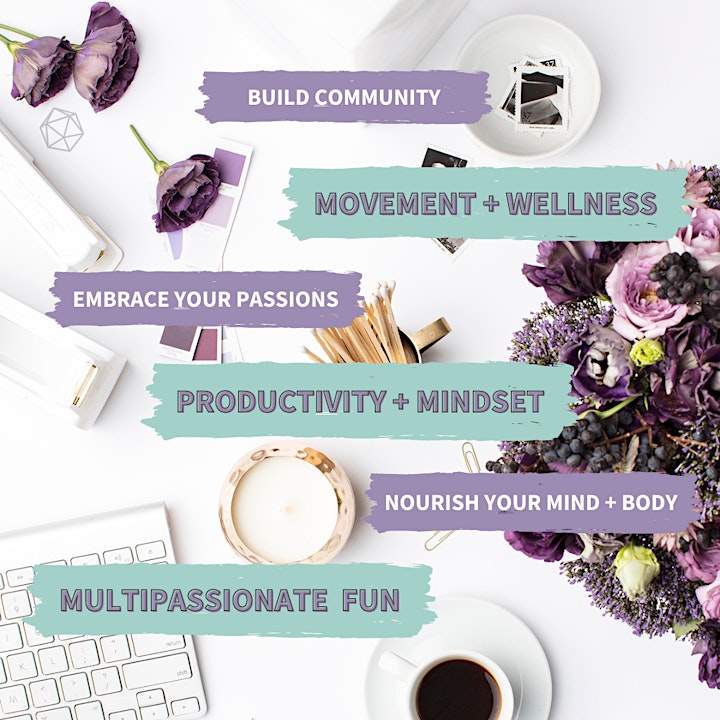 Date and time
Location
Refund policy
Refunds up to 1 day before event
Eventbrite's fee is nonrefundable.
Organizer of Self-Care Camp
Based in Philadelphia, D20 Theory is a lifestyle brand for multipassionate women who value quality products, memorable experiences, and opportunities for growth.
The D20 Theory blog and social media accounts feature content related to productivity + mindset, as well as a multipassionate lifestyle. Events bring this content to life and allow participants to connect with a tribe of like-minded ladies. Quarterly subscription boxes include thoughtfully curated products. Productivity + mindset coaching provides guidance and encouragement for multipassionate goal-getters.
D20 Theory is based on the premise that being well-rounded helps us to roll through life more easily. Embrace all your facets...like a D20 die!
- Kelly Courtney, Founder -
Are you interested in being a partner or sponsor for an upcoming event? Send me a message via Eventbrite or d20theory.com