Take some time to center yourself and calm your mind through creativity in this free online session.
About this event
Are you looking to release calm your mind, release judgement and feel centered? Are you interested in feeling relaxed through creative exploration? Don't let self-doubt hold you back. There are no artistic skills required to experience this pleasure.
This free community session will include a guided mindfulness meditation, hands-on art making, followed by sharing/group discussion. I will show you step by step directions to guide you through a judgement-free therapeutic arts experience.
Suggested materials: Watercolors, colored pencils, markers or pastels. I like water soluble pastels because you can draw and paint with them. If you are using watercolors or water soluble pastels, you'll need water color paper, a cup of water, a paper towel and paint brushes. I suggest at least 8.5X11" paper but you can go bigger or slightly smaller.
Zoom link will be sent to your email the day prior.
*By signing up to this free event, you agree to be added to the mailing list. You may unsubscribe at any time.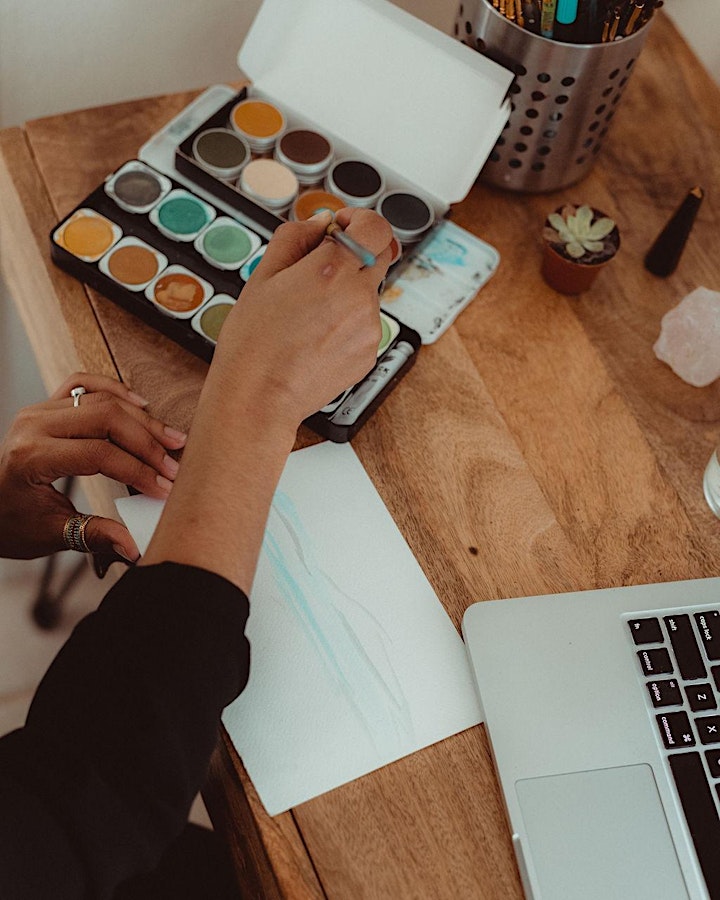 Organizer of Self-Care and Stress Relief Through Art Session
My name is Ella. I'm an intuitive painter and an art therapist, but above all, I am human, and my mission in life is to help other humans discover a deeper love and understanding of themselves through the healing powers of art making.
Together, we'll paint, draw, sculpt, collage, and explore other forms of creativity, but I am not an art teacher, and when we work together, there is no right or wrong way to express yourself. I am here to guide you on a creative journey of self-exploration, personal growth, and connection to your intuitive self and the world around you.
I offer in-person creative arts retreats and virtual art therapy sessions. I use a holistic approach to wellness and a playful 'person first' approach to therapy.