| | |
| --- | --- |
| Self-Care and Sisterhood Sleepover Mini-Retreat (Keystone, CO) | |
Event Details
 Prepare for a Fully-Loaded Self-Care and Sisterhood
Mini-Retreat ESCAPE!!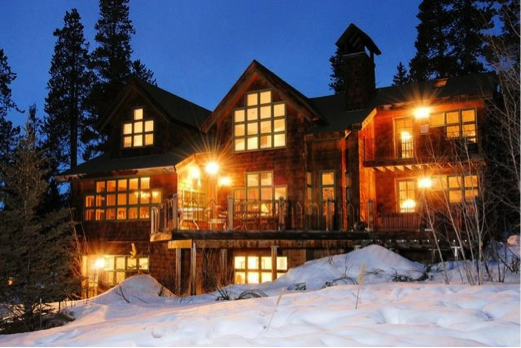 Escape into the breathtaking Colorado mountains (Keystone, CO)
Enjoy luxurious accommodations in a gorgeous 6,100 square foot custom-home with stunning views
Connect with other amazing women in a special slumberparty-like environment
(how often do you get to do THAT?)
Nourish your body with the healthy and delicious food creations offered by Sarah Gordon of Revolution in the Kitchen
Create a beautifully hand-crafted Mala to take home with you and use as a sacred symbol to celebrate your beautiful life
Feel the serenity of a stroll in the mountains or get your blood flowing with vigorous hike
Deeply relax and connect to your inner wisdom with a teaching on meditation and a group guided meditation experience
Learn about how to choose YOU and set healthy boundaries so you can create new space in your life to focus on your fundamental self-care needs with a teaching offered by Shelley Hillesheim based on the materials in her soon-to-be released book titled Self-Care 101: A Guide to Nourish and Flourish TEAM YOU!
Feed your senses with an introduction to essential oils and how you can use them for natural wellness solutions
Experience a dose of much-needed R&R with time to nap, read, relax or take a hot tub
* * * * * * * * * * * * * * * *
Join Shelley Hunter Hillesheim, self-care & personal success coach and founder of A Nourished Life, and your 'soul' sisters in a retreat experience that is all about YOU! A Nourished Life presents the FIRST EVER Self-Care & Sisterhood Sleepover on October 24 and 25 at Keystone Resort, featuring luxury accommodations at The Meadow House.
Make yourself a priority, retreat to a sacred sanctuary and walk away feeling truly nourished & ready to take inspired actions that are in alignment with your fundamental self-care needs!
Don't think you know anyone going - come anyway! This retreat is a GREAT opportunity to meet some new mindful and supportive sistas! 
RETREAT TIMING
Saturday, Oct 24 (Check-in at 1pm)
Sunday, Oct 25 (Retreat agenda runs through 1pm. Special R&R or hiking time follows- up until 5pm) 
This Self-Care and Sisterhood Sleepover exclusive retreat includes:
Luxury accommodations

! We will be staying in a 6,100 square foot custom home featuring 8 bedrooms and 7.5 baths at the best location in Keystone Resort - on the golf course overlooking the meadow - with various accommodation options.
 
Special sisterhood time – called Sisterhood Circles – to discover more about yourself and the other women at the retreat.


Healthy, delicious catered meals

offered by Sarah Gordon of

Revolution in the Kitchen

. Meals include dinner (with a glass of champagne) on Saturday night along with breakfast and a light lunch on Sunday. $80 value
 

A Mala workshop

– where all participants will learn about mala's, how to use them as a powerful and personal symbol and string & tie a full 108-bead mala to take home! $75 value
 
An intro to the tremendous benefits of using

essential oils

for natural wellness solutions! 
 
A relaxing

guided group meditation

experience! $20 value
 

A Self-Care 101 Workshop: Choosing YOU and Setting Healthy Boundaries

. . . an eye-opening and interactive experience facilitated by Shelley Hunter Hillesheim and focused on exclusive materials from her upcoming book release – Self-Care 101: A Guide To Nourish & Flourish TEAM YOU!
$149 value
 
Time with some amazing and authentic women you already know while also making new and powerful

connections

with other like-minded women.

Invaluable


 
Plenty of opportunity for

R&R

to read, relax, sit in the hot tub, or go for walks.

Invaluable

 
* * * All additional details will be provided to you as the event date approaches! In the meantime, if you have any questions whatsoever, please contact Erin Rist of Tickled Pink Productions by email at info@ANourishedLife.net or by phone at (720) 256-3945. We are here for you!
REGISTRATION PRICING AND ACCOMODATION OPTIONS:
The Ultimate Escape: 1-person room (king bed) with private bath ($399 each, 2 available) 
A Room of My Own:  1-person room (queen bed) with shared bathroom ($349 each, 1 available)
Buddy-Up: 2-person shared room (individual twin beds) with shared bath ($299 each, 4 available) 
Slumber Party: Shared rooms (bunk beds or room with multi-beds with shared bath) ($249 each, 11 available)
This pricing includes the entire retreat experience.
AND IN CASE YOU WERE WONDERING . . .
What the Heck is a Mala? 
A mala is a string of 108 beads with a 109th bead at the head of the loop called a guru bead. Malas can be made out of a number of natural materials including seeds, wood, shells and crystals. Malas have been used for thousands of years to count prayers and enhance meditation. Now, mala beads have become popular in the West and their meaning has expanded beyond the religious origin. 
Each wearer develops a unique relationship with their mala. Some wear them as a daily reminder or affirmation, while others use them during yoga and meditation. The positive energy generated from the beads' vibrations helps to amplify the intention of the wearer.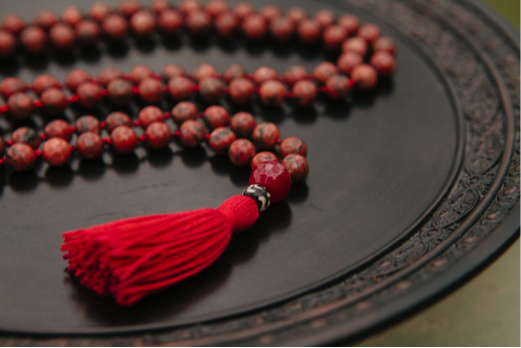 What are my transport/parking options getting to the event?
Directions:
Follow I-70 West from DIA about 90 miles through the Eisenhower Tunnel. 
Take the Dillon/Silverthorne exit (exit #205) and turn left toward Dillon.  Go through Dillon past the King Soopers and Sports Authority on your left ~ pass the lake on your right.  As you enter Keystone, take a right at the first light onto West Keystone Road. 
After turning off the highway, immediately veer to the left and go .4 miles to Soda Ridge Road.  Take a right on Soda Ridge Road (you'll see a sign pointing to Keystone Ranch). 
Go .95 miles on Soda Ridge Road ~ you will run into the stables straight ahead.  Just before the stables, take a left on Keystone Ranch Road (there is no sign).  Keystone Ranch Road is a very windy road at this point.  You'll feel that you are driving up, up, up!
Go 1.3  miles on Keystone Ranch Road to Keystone Ranch gatehouse.  Go through the gate ~ immediately after the gate, veer right at the 'fork' and stay on Keystone Ranch Road (follow the sign to the Ranch House). 
Go .35 miles on Keystone Ranch Road.  As you approach clubhouse (Ranch House), you'll see a pavilion on your right ~ this is the area to dispose of your garbage and recycling when you check out.  Go past the row of mailboxes on your right and turn up into the clubhouse of The Ranch (you will feel that you are pulling through parking lot, but you are still on the road).  Continue through the golf clubhouse area and pass the pool  clubhouse on your right ~  the first driveway will be 1293 Keystone Ranch Road and the sign will say "Kresge".  If you pass the number or the sign, you have gone too far.  The driveway is on the right.
The driveway and garage can accommodate six cars or more.  The parking lot for the clubhouse is just below the home and you may use this as well
What should I pack for this event?
We will be sending you an official list of packing recommendations as the retreat date approaches, but some items to consider are:
A journal
Comfy clothes to meditate, relax and lounge in
Clothing and accessories for an optional hike
Special foods/snacks/drinks for any dietary restrictions
A bathing suit if you want to use the hot tub 
Is my registration/ticket transferrable?
Please contact us at info@ANourishedLife.com if you have a need to transfer your ticket. 
Do I have to bring my printed ticket to the event?
No. This event is an experience exclusive to only 17 guests in total. We know you are coming and are expecting you! We can't wait to greet you at the door.
The name on the registration/ticket doesn't match the attendee. Is that okay?
No problem! Please contact us if a person who is not named on the registered ticket will be attending instead so a note can be made on our end.
DISCLAIMERS: This event requires a minimum number of participants in order to host it. If the minimum number is not met,  it will be canceled and full refunds will be provided.  Please help us to ensure that we can facilitate this amazing experience and spread the word to your girlfriends, family and contacts! Also, you may cancel your participation up until 30 days prior to the event (thru midnight on Sept. 24) for a refund minus a $10 processing fee. 

In partnernship with: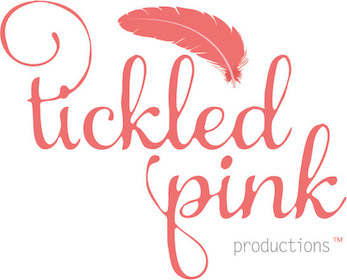 When & Where

Meadow House @ Keystone Ranch
1293 Keystone Ranch Rd.
Keystone, CO 80435


Organizer
As a revolutionary in the art of self-care, Shelley Hunter Hillesheim founded A Nourished Life, where she is a coach, inspirational speaker, workshop leader, sisterhood builder and maverick for ambitious, driven women. She rescues depleted overachievers from overwhelm and helps them create the spaciousness and simplicity needed to nourish themselves wtih sustainable self-care habits.
Learn more about Shelley and how her work can empower you to make yourself a priority, always!
Also check out her book, Self-Care 101: A Guide to Nourish & Flourish Team YOU on Amazon.
Websites: A Nourished Life and Self-Care 101 Book