From burnout to self-care, providers disrupt, reduce & transform stress in immersive, experiential .heArt workshops. for yourSELF...CARE
About this event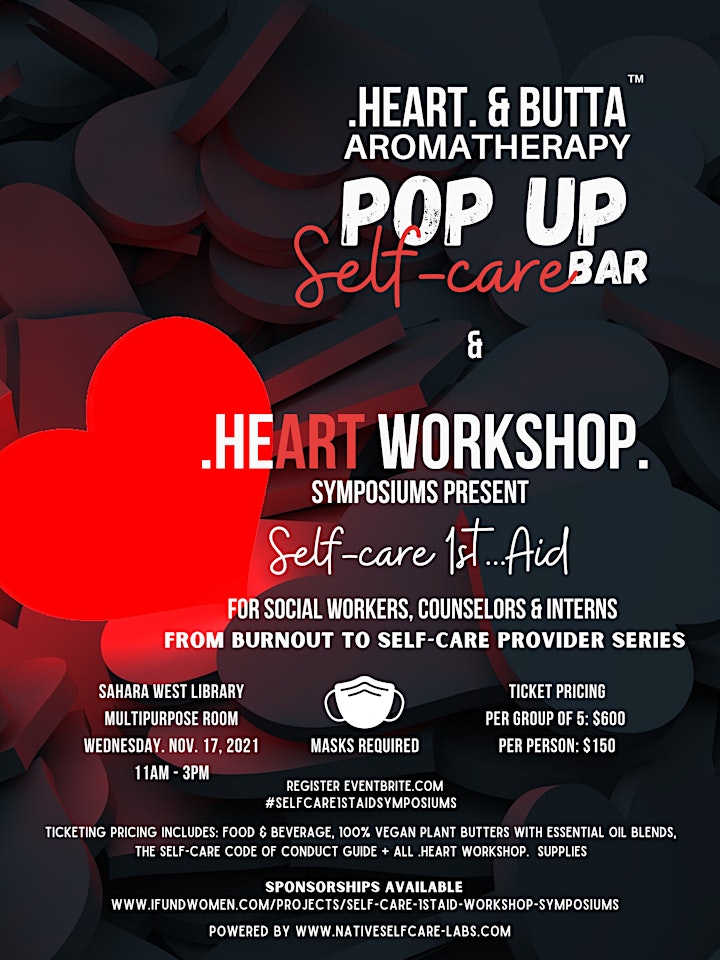 This years Self-care 1st…Aid Provider Workshop Symposium features The .heArt & butta. Pop up Self-care Bar + our Burnout to Self-care Expressive .heArt workshop. This day is dedicated to the specific needs of social workers, counselors and interns. Who want to experience transforming their burnout and stress into self-care and enjoy a gourmet Jamaican meal for lunch, with us.
This event will focus on replenishing the human services provider's emotional wellness and well-being needs.
Included in this event:
Natural holistic stress management tools such as self-care 1st…aid kits
The Self-care Code of Conduct
All Expressive .heArt workshop. Supplies
Experience an immersive, experiential expressive art workshop program designed for unlocking and releasing emotional stressors.
This workshop symposium is definitely a special one-of-a-kind Caribbean style self-care event. *Masks Required*
Location: Sahara West Library
Multipurpose Room
When: Wednesday November 17, 2021
11am - 3pm
EVENT SPONSORSHIP AVAILABLE HERE:
www.ifundwomen.com/projects/self-care-1staid-workshop-symposiums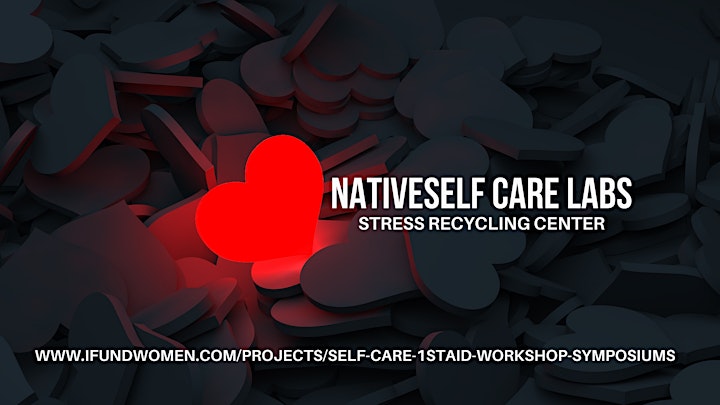 Organizer of Self-care 1st…Aid Provider Workshop Symposium