Selected Advanced Issues in the Treatment of Complex Trauma: Attachment, De...
Description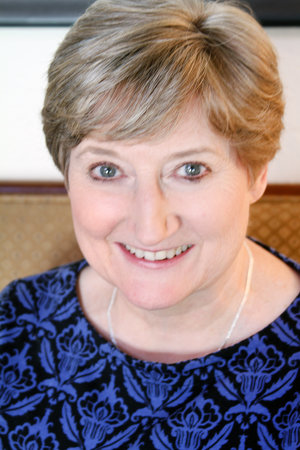 Kathy Steele, MN, CS
Kathy Steele, MN, CS has been in private practice in Atlanta, Georgia for over three decades, and is also an Adjunct Faculty at Emory University. Kathy is a Fellow and a past President of the International Society for the Study of Trauma and Dissociation (ISSTD), and is the recipient of a number of awards for her clinical and published works, including the 2010 Lifetime Achievement Award from ISSTD. She has authored numerous publications in the field of trauma and dissociation, including three books. Ms. Steele is known for her humor, warmth, respect, and depth of knowledge as a clinician and teacher, and for her capacity to present complex issues in easily understood and clear ways. She is sought as a consultant and supervisor, and as an international lecturer on topics related to trauma, dissociation, attachment, and psychotherapy.
Selected Advanced Issues in the Treatment of Complex Trauma: Attachment, Defense, and Resistance
How can we help chronically traumatized clients who desperately need the therapeutic relationship, but also find it threatening? In this advanced workshop, we will explore some of the more difficult challenges in the therapeutic relationship from a neurobiological and attachment perspective. Problems with relational connection in complex trauma can be traced to evolutionary-based tendencies that compel our clients to simultaneously attach and defend. This approach-avoidance dilemma also includes the challenges of managing the client's intense dependency on the one hand, and resolving overwhelming fear or disgust of dependency on the other hand. We will explore a model for collaborative relationship that diminishes activation of threat, and compassionately contains dependency in a tolerable way. This type of relationship is different from the usual parent-child model of the "good enough" caregiver that is so often invoked in therapy, and invites the client to be an equal partner in treatment while building on adult competencies and resources. Participants will learn the essential therapeutic differences among attachment, dependency, caregiving, and collaboration, as well as practical interventions to stabilize the relationship. We will also explore resistance as a co-creation of both client and therapist. Resistance should not be viewed as an obstacle, but as inevitable phobic avoidance that needs compassionate resolution. Participants will learn practical and collaborative ways to recognize, explore, and resolve resistance in clients with complex trauma.

Learning Objectives:
Participants will be able to:
Define the differences between attachment, dependency, caretaking and collaboration, and discuss treatment implications.

Utilize a collaborative approach to managing dependency, including at least three specific interventions.

Employ at least four interventions to compassionately resolve resistance.

Discuss the pros and cons of the parent-child model of attachment in psychotherapy with trauma survivors.


Describe the therapist's possible contributions to resistance.


List 5 trauma-related phobias and explain a general treatment approach to resolve them.

Continuing Education:

6 CE hours for Professional Counselors, Social Workers, Psychologists, and Registered Dietitians (Pending Approval)
iaedp Foundation has been approved by NBCC as an Approved Continuing Education Provider, ACEP No. 5912. Programs that do not qualify for NBCC credit are clearly identified. iaedp Foundation is solely responsible for all aspects of the program.
iaedp is a Continuing Professional Education Accredited Provider, under Provider #IN004 recognized by the Commission of Dietetic Registration.
Schedule:
8:30- 9:00 am Registration
9:00- 9:10 am Introduction
9:10- 10:30 am Presentation
10:30- 10:45 am BREAK
10:45- 12:15 pm Presentation
12:15- 1:15 pm LUNCH
1:15- 2:45 pm Presentation
2:45- 3:00 pm BREAK
3:00- 4:30 pm Presentation
4:30 pm CLOSE

Lunch will be provided.
*Refund Policy: Please contact Lauren Greenway at lauren.greenway.lpc@gmail.com on or before May 15, 2017 at 9:00 am for a refund if you are unable to attend.