Description
Please NOTE: There are no seats left at this location -- so we've added another Montpelier location for our Saturday, January 7 event. To register:
https://sustainable-montpelier2.eventbrite.com
Select Montpelier's Future in the

SUSTAINABLE MONTPELIER 2030 Design Competition


Join your neighbors to listen and learn about Montpelier's possibilities from top design teams. The future of Montpelier is in your hands. Which design will you vote for in the Sustainable Montpelier 2030 Design Competition?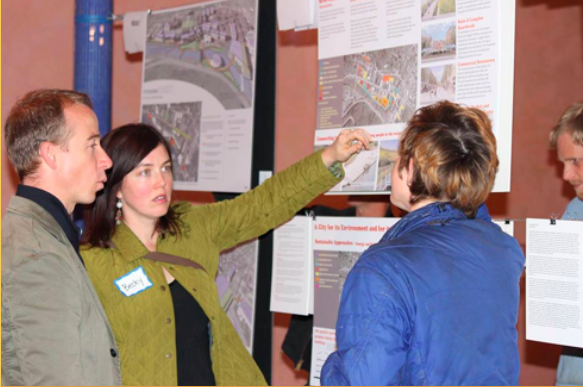 We heard from you in October that improved river access, green space, parks, walkways, fewer cars, more housing and travel options for all ages and incomes are important. Help us create these things in Montpelier, Vermont.


---
The top five design teams will make a 15-minute presentation of their ideas, followed by a 10-minute question and answer period with the audience. Voting will begin at 5:00 p.m., immediately after the presentations.
---

The purpose of this competition is to help Montpelier re-imagine a small urban downtown that is vibrant, livable, affordable and fun. Net Zero Vermont is working for improved access to the river, greenspace, locally produced energy, housing for all ages and abilities, and a redesigned transportation system that is reliable, convenient and affordable.
Seating is limited. Register today!
The $10,000 winner's prize in the Sustainable Montpelier 2030 Design Competition is sponsored by NetZero Vermont with seed funding from five sponsors: AllEarth Renewables, Ben & Jerry's, Vermont Creamery, National Life Group, and VSECU.
To find out more about our challenge and the scope of this competition, visit: https://netzerovt.org/problem-scope/