Description
Haiti Cultural Exchange (HCX) invites you to join us for our Selebrasyon! Opening Night Benefit Concert taking place on Thursday, May 17th at Shapeshifter in Gowanus, Brooklyn. We are thrilled to be hosting this double album release party and concert with Grammy-nominated mizik razin band Boukman Esksperyans and rising Haitian star Paul Beaubrun. They will be performing songs from their respective albums, Isit E Kounye La and Ayibobo, along with older favorites. This celebratory event will launch HCX's 3rd Biennial Selebrasyon! festival and generate crucial support for HCX's Ti Atis ("Little Artists") after-school program at P.S. 189 in Brownsville, Brooklyn.
LIMITED TICKET AVAILABILITY AT THE DOOR -- $40 per General Admission ticket -- CASH ONLY
6 - 8pm | Pre-concert VIP Reception
Complimentary food and beverage - Grandchamps will be catering a delectable spread of Haitian bites.
Meet & Greet with Boukman Eksperyans and Paul Beabrun - An opportunity to celebrate the the release of two new albums with these legendary musical artists. VIP ticket holders receive a free CD that they can have signed during the first hour of this reception.
A tribute to P.S. 189's legacy of youth empowerment via cultural expression - Featuring an arts showcase and speakers, including P.S. 189 administration and alum.
8pm | General Admission
8:30pm | Concert featuring Boukman Eksperyans
This year's festival is an ode to artists, inspired by Haiti's revolutionary spirit, who are building artistic practices rooted in social justice. We are honored to kick off Selebrasyon! 2018: Ayiti Angaje/Atis Angaje with Boukman Eksperyans, whose music and journey are an exemplary fusion of art and activism, and Paul Beaubrun who continues the creative legacy of his parents.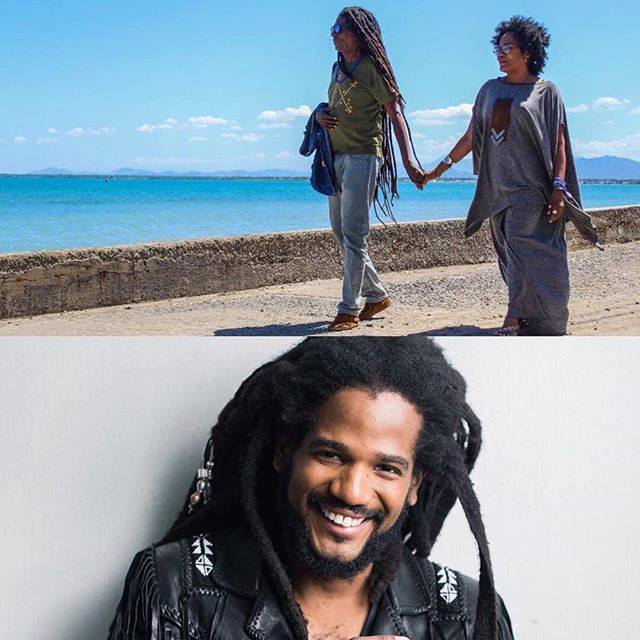 Selebrasyon! is NYC's only festival dedicated to the promotion of the highest caliber film, dance, music, literature, and visual art of Haiti and its Diaspora. HCX launched this biennial celebration in 2014 to increase engagement with Haitian Arts & Culture in one of the largest Haitian Diaspora communities in the world. More more info on Selebrasyon! 2018, visit www.haiticulturalx.org/selebrasyon.
Ti Atis (Little Artists) is an in-school arts education program engaging youth of Haitian descent and their peers with Haitian history and heritage via the arts. The program gives young people, ages 6-14, the tools to build an inclusive and culturally informed future as they learn about diverse art forms from professional Haitian artists. The goal is to increase appreciation of Haiti and its culture, promote positive cultural identity and self-image, facilitate cross-cultural dialogue, and cultivate an inclusive sense of community amongst young people. P.S.189 has been home to this program for over six years.