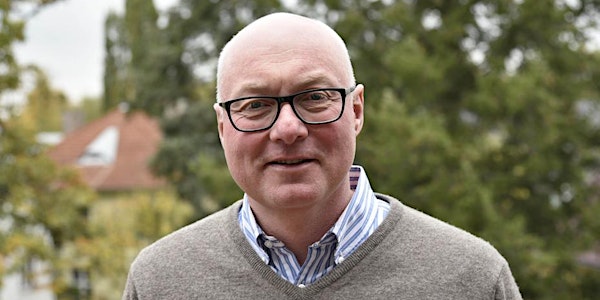 Seismic Hazard Induced by Production of Hydrocarbon and Geothermal Energy
By Wilton E. Scott Institute for Energy Innovation
When and where
Date and time
Thursday, June 22, 2017 · 12 - 1:20pm EDT
Location
Marquis Conference Room, Scott Hall 5201 Carnegie Mellon University Pittsburgh, PA 15213
Description
The Wilton E. Scott Institute for Energy Innovation will host Serge A. Shapiro, professor of Geophysics at the Freie Universität in Berlin, Germany, for a seminar on "Nature and control of seismic hazard induced by production of hydrocarbon and geothermal energy."
This is a free event that is open to all students and the general public. Lunch will be available 15 minutes before the start of the seminar.
Abstract:
Productions and injections of fluids in rocks can induce significant earthquakes. Induced seismicity is observed by hydraulic fracturing of shale and stimulations of enhanced geothermal systems. Earthquakes can be caused by long-term developments of oil and gas fields. Understanding and monitoring of fluid-induced seismicity is necessary for controlling its seismic risk. The talk provides an overview of physical and geomechanical fundamentals of the seismic hazard, of approaches to its control and of various relevant case studies.
Bio:
Serge A. Shapiro is Professor of Geophysics at the Freie Universität Berlin, Germany, and since 2004, Director of the PHASE (PHysics and Application of Seismic Emission) university consortium project. From 2001 till 2008 he was one of Coordinator of the German Continental Deep Drilling Program. His research interests include seismogenic processes, wave phenomena, exploration seismology, and rock physics. He received the SEG Virgil Kauffman Gold Medal in 2013 for his pioneering work on fluid-induced seismicity and rock physics, and in 2004 was elected a Fellow of The Institute of Physics.
Directions:
Scott Hall is located on the east side of Carnegie Mellon's Pittsburgh campus between Hamerschlag Hall and the FMS building, and adjacent to the east wall of Wean Hall. Scott Hall is accessible from entrances in Wean Hall, on Hamerschlag Plaza, and on Hamerschlag Drive. See map.
View this webpage for more details on the location of Scott Hall.
Photo courtesy of Annika Middeldorf/FU Berlin.
Upcoming Events:
About the organizer
The Wilton E. Scott Institute for Energy Innovation at Carnegie Mellon University addresses the world's most pressing energy challenges by enabling collaborative research, strategic partnerships, policy outreach, entrepreneurship, and education. We support impactful work that strives to optimize resources and reduce environmental consequences associated with energy production and use. We understand that energy and social equity issues are deeply interconnected, and society can benefit with improved energy access. We seek to encourage the development of breakthrough technologies that will accelerate the transition to a sustainable, low-carbon energy future.