SEGUROS PARA PEQUEÑOS NEGOCIOS Seminario / Desayuno

Thursday, November 4, 2010 from 7:30 AM to 9:00 AM (PDT)
Event Details
SEGUROS PARA PEQUEÑOS NEGOCIOS

Desayuno / Seminario

• FECHA: Noviembre 04, 2010
• LUGAR: 2495 E. Orangethorpe Ave, STE 101 Fullerton, CA 92831
• HORARIO: 7:30am - 9:00am

Los seguros protegen a su negocio en caso de diversas pérdidas o situaciones. Por esta razón mas que un requisito legal, el seguro es indispensable para proteger su negocio de cualquier eventualidad. Mas informacion

Algunos de los seguros a explicar son:
* Póliza de Dueño de Negocio
* Seguro a la Propiedad
* Responsabilidad Civil
* Seguro laboral contra accidentes
* Responsabilidad Profesional (Errores y Omisiones)
* Seguro Sombrilla
* Seguro de vida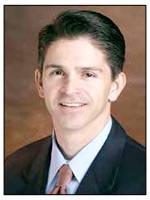 Presentador: ALEX MORA

Alex Mora emigrated from Columbia to the United States at the age of 13. In a short while he came to realize that the Unites States was the only country in the world that created a level playing field for everyone. The only thing that prevents an individual from achieving his/her goals and dreams is the individual themselves. His agency career started in 2007. In his first year he was #13 of all new agents in the country and by 2009, he was #3. He's married with 2 small children.


RESERVE AHORA Y OBTENGA DESCUENTO:

El precio el dia del evento es de $20 en la puerta. Si reserva su asiento online (ahora mismo), el precio para miembros es de $10 y para invitados es de $15. Para la personas que se vuelvan miembros antes del evento, puede asistir totalmente gratis.
ADMISION GRATIS A LAS PRIMERAS 20 PERSONAS QUE SE INSCRIBAN POR TELEFONO!!!

Mas info: 714 760-6276
When & Where
2495 E. Orangethorpe Ave, STE 101
Fullerton, CA 92831


Thursday, November 4, 2010 from 7:30 AM to 9:00 AM (PDT)
Add to my calendar
SEGUROS PARA PEQUEÑOS NEGOCIOS Seminario / Desayuno