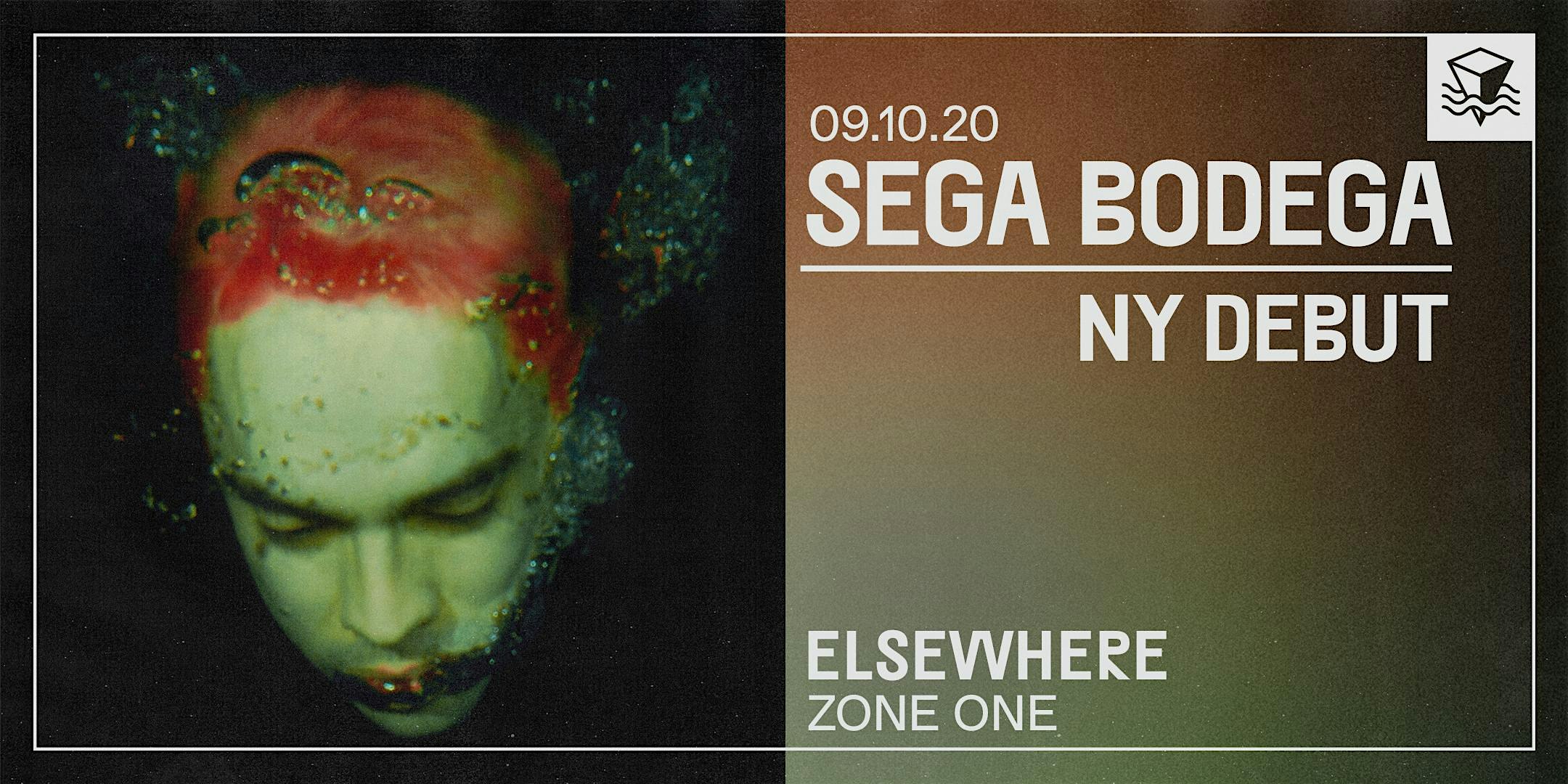 About this Event
Glaswegian producer, singer, songwriter and label head Sega Bodega takes his critically-acclaimed debut album 'Salvador' on the road.
"A glimpse into the future of pop" - Paper
"Destined to appear on everyone's end of year lists" - i-D
"A trippy descent into Sega Bodega's dark side" - Pitchfork
"Wonderfully warped" - THE FADER
"An astonishingly confessional art-pop album" - Paste
The release of Bodega's stunning debut marks a huge achievement for one of electronic music's most exciting artists. Including the acclaimed singles 'U Suck' and 'Salv Goes To Hollywood', Salvador combines Bodega's rich lyrical themes with his signature otherworldly production. Tracks muse on Bodega's relationship with alcohol, romance, his own mental health and broader themes of life and death.
Over the past twelve months, Bodega has had a creative hand in countless projects including the A&R and development of artists under his NUXXE label, acclaimed production for artists including Oklou, Shygirl and Cosima, and his evermore prolific solo work. Last year, a summer of touring saw Bodega centre himself as the frontman of his live show while experimenting with its arrangement.
His most recent show at London's St Pancras Old Church reimagined his works into orchestral arrangements alongside a live string quartet, described by London In Stereo as "truly mesmerising". With so many creative endeavours at once and more to come throughout 2020, Sega Bodega is poised to enter the pantheon of pop's great polymaths.
Elsewhere is intended to be a safe space to enjoy music, art, expression, and free play. Elsewhere reserves the right to deny, remove and/or ban any customer deemed to be disrespecting our zero-tolerance harassment policy. 
Please read our full policy at: https://bit.ly/2VxByad
All ticket sales are final, and Elsewhere does not offer refunds and exchanges for any reason except event cancellation or reschedule. Opening performers, door times, and set times are subject to change without notice. All ticket holders must present a valid US government-issued ID or passport upon entering, and Elsewhere reserves the right to refuse entry without refund to anyone who does not have a valid ID or meet the event's age requirement. Please note that Elsewhere does not accept foreign IDs of any kind other than passports. Elsewhere does not guarantee the validity or use for admittance of tickets purchased via 3rd party resellers of any kind.
Performers
Date and Time
Location