Description
Please join Social Enterprise Greenhouse on March 15, 2017 for Providence Green Drinks with Powerdocks LLC!
Each month we will highlight the work of organizations innovating in the environment sector, followed by discussion and networking over food and drink. This is a great opportunity to find out how you can get involved in a thriving community committed to creating jobs and making our RI communities more environmentally friendly!
This month's presentation is brought to you by Powerdocks LLC. PowerDocks develops Marine Autonomous Powered Docking Platforms (MAPDs) designed and produced to serve the operational needs of Marine Electric Propulsion Vessels, Autonomous Underwater Vehicles (AUVs), Surface Autonomous Vehicles (SAV), Aquaculture Farming and related system technologies for Defense, Commercial, and Oceanography customers worldwide.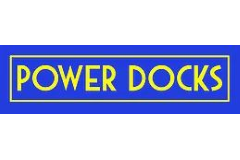 ---
These monthly events are made possible in partnership with: Cleantech Open Northeast, EcoRI News, New England Clean Energy Council/Navigate, and Slater Technology Fund