Actions and Detail Panel
SEG-LRI StrengthsFinder training
Wed, March 23, 2016, 6:00 PM – 8:00 PM EDT
Description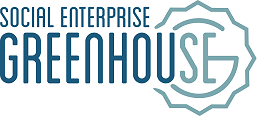 Through an SEG partnership with Leadership Rhode Island (LRI), we are excited to offer you a 20% discount for this StrengthsFinder training. Join us on 3/23/16 at 6:00pm for a two-hour training that will deepen your understanding of your individual StrengthsFinder results, and show you how adopting a strengths-based approach to your professional and personal life can have profound, positive impacts. The training will be facilitated by a LRI Strengths Coach.
Prior to the training, you will complete the Clifton StrengthsFinder online assessment. Upon completion of the assessment, you will receive a report that indicates your top five talents, along with a highly customized Strengths Insight Report and Action-Planning guide. These results reveal what are the unique characteristics that make you who you are and drive how you navigate your day-to-day life. The training will explore these in more detail.
What investing in StrengthsFinder training can do for your social enterprise:
Create a more engaged and purposeful employee base committed to doing quality work (six times as likely to be engaged as a result of working in their strengths zone).

Enhance individual, team, and organizational productivity and performance (12.5% greater productivity, 22% higher profitability, and 65% lower turnover).

Provide a common language across your team, which will enhance communication, while also highlighting how each employee's strengths can be used to maximize their contribution to the group's overall goals.
About 'Make RI Stronger'
In March 2014, LRI launched 'Make RI Stronger', a multi-year initiative in partnership with Gallup to dramatically improve Rhode Island residents, communities, and organizations through strengths-based training and education. This effort is in response to a 2013 Gallup report that RI has the most 'actively disengaged' workforce in the country, which means people are emotionally disconnected and unproductive, cost their employers' significant amounts of money, and quit at higher rates than engaged employees do.
This social enterprise initiative has conducted almost 2,000 StrengthsFinder assessments and follow up strengths-based development training with over 20 Rhode Island businesses and nonprofits, and most recently, with the state's unemployed population.