About this Event
Seek Treatment:
Seek Treatment is a playful, fun, and flirty podcast where beloved and criminally under-famous comedians Catherine Cohen and Pat Regan talk about "boys, sex, fucking, dating, and love." Each week, Cat and Pat invite a non-boring guest to dish the dirt on living, laughing, and yeah…loving. They're just two shy slutty psycho bitches who finally answer the question, "what if a gay guy and a girl…were friends?"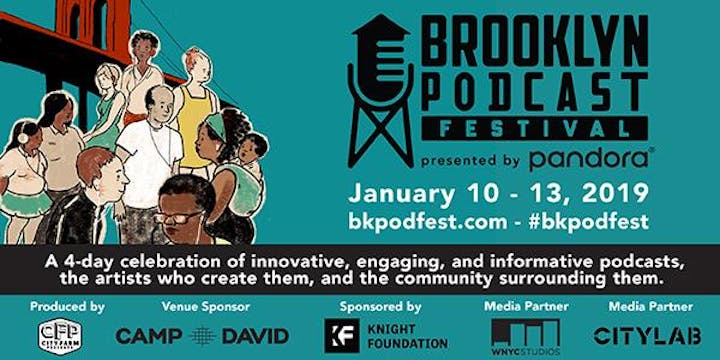 About the Brooklyn Podcast Festival
The Brooklyn Podcast Festival is presented by Pandora. WNYC Studios is a media partner of the Brooklyn Podcast Festival.
Launched in 2017, the Brooklyn Podcast Festival is a celebration of innovative, engaging, and informative podcasts of all genres, the artists who create them, and the community surrounding them. The Festival gives audiences the opportunity to see their favorite podcasts live and a chance to discover new and up and coming shows.