Seeing into the Unknown: Situational Awareness in Dense Urban Environments
About this Event
A hackathon to develop novel solutions for sensing, mapping, and understanding interior spaces, both above and below ground.
The world's population is becoming increasingly concentrated in dense urban areas, with nearly 7 billion people expected to live in cities by 2050. Skyscrapers are filling skylines and infrastructure is extending deeper underground. This creates manifold challenges for first responders and military operators. For first responders, higher urban density creates greater risks associated with structure fires, subway tunnel collapses, and police actions; for military operators it creates challenges for keeping soldiers safe.
Join NSIN, the Department of Defense, and first responders for Seeing into the Unknown, a hackathon to develop new capabilities to rapidly gain situational awareness in dense urban environments.
Hackathon Challenge
Develop innovative concepts that allow first responders and military operators to understand, at a moment's notice, what is going on inside buildings and subterranean spaces in dense urban environments.
Focus Areas
Detect Physical Characteristics - What does the interior space of an urban structure (e.g. skyscrapers, apartment complexes, tunnels, subway systems, collapsed structures) look like? Dimensions, composition, rooms, hallways, passages, ingress/egress points, critical infrastructure, clutter?
Detect Activity – What's going on inside the structure? Are there people? What are they doing and where are they located? Can they be characterized as men, women, children, emergency responders, critically injured?
Deliver Data – How can data be transmitted to emergency responders and operators inside and outside of the structure? What communications systems, data features (e.g. resolution), formats, etc., are optimal? What processing can be done prior to transmission?
Display Information – How can the most actionable information be intuitively displayed? How can enough information be displayed while preventing cognitive overload? How can data from different sources (e.g., autonomous vehicles, drones, aerial or satellite imagery, open or military sources) be incorporated?
Awards
Up to three teams can each win up to a $15,000 contract award to further develop their concept in collaboration with NSIN!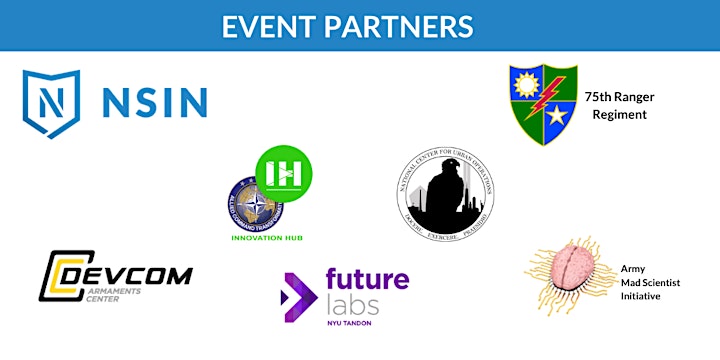 Planning for the "Seeing Into the Unknown – A Dense Urban Hackathon" event is currently on hold. Please stay tuned for updated event details.