Seeing Color A Community Storytelling Event on Race in Southern Oregon
Description
An exciting new diversity event has been put together by the DHS Diversity Steering Committee, SO Health-E, Southern Oregon Goodwill and Jackson County Health and Human Services. Hosted by Mark Yaconelli, of The Hearth, we will hear Real Stories by Regular Folks on their experience with race in Oregon. This year there will be two sessions, one in Medford and one in Grants Pass.
Mark Yaconelli is an author, speaker, retreat leader, and community organizer. Mark is the executive director and founder of The Hearth (501c) which produces community –based, personal storytelling events. Mark has developed, facilitated, and produced community events for multiple groups within the U.S., Canada, and the United Kingdom including the Ford Family Foundation, The Church of Wales, The St. Helena Boys and Girls Club, Asante Hospital Hospice, and so many others. Previous to his work with The Hearth, Mark spent
five years as the co-founder and Director at The Center for Engaged Compassion at Clement Lincoln University where he developed a national compassion formation program.
Sponsors

Diversity Steering Committee: To be sensitive to issues of diversity within our work environment. We will foster open communication and provide a safe environment where difficult and challenging topics are addressed in a respectful manner.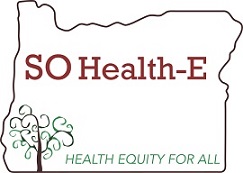 SO Health - E: To advance health equity for all people in the Rogue Valley through policy, system and environmental changes.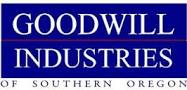 Southern Oregon Goodwill: Helping individuals and families build social and employment skills needed to achieve personal and economic independence.

Jackson County Health and Human Services: It is the mission of Jackson County Health and Human Services to plan, coordinate, and provide public services that protect and promote the health and well-being of county residents. Our community's most vulnerable population is our priority.