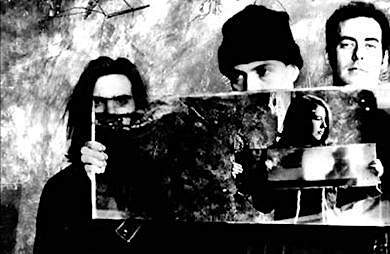 About this Event
$20 (adv.), $25 // 21+
SEEFEEL: Debut North American Tour
----------
The sultans of sonics, the pioneers of shoegaze, the titans of electronics: no matter what you wanna call 'em, SEEFEEL has undoubtedly earned their legend status. Conceived by Mark Clifford and Sarah Peacock, SEEFEEL immediately amalgamated electronics in ways most of their peers in traditional bands would never dream of, these sounds fused deeply with guitar, drums and bass into urgent melodic waves that on early releases like 'Quique' and 'Succour' oscillated between hopefulness, introspection and downright menace. With just over 25 years elapsing since the release of their seminal debut album 'Quique,' SEEFEEL are hopping across the pond for their North American debut — a night never to be forgotten.
Daniel and Danny Chavis are natives of Raleigh/ Chapel Hill, North Carolina and East Village residents for the past 28 years. They are also co-founders of the groundbreaking band THE VELDT, who lifted their band's name from a Ray Bradbury science fiction story. Their music is loud, exploring color, space, sensuality and beat driven melodies with rhythmic and dynamic tension. Daniel's falsetto vocals cast a contrast upon the wall of sound created by Danny's heavy rock dreamscape guitar. Get into the groovey.
CLEARED is the duo of Steven Hess and Michael Vallera, both veterans of the Chicago experimental underground. With their new album 'Drown,' Cleared integrate elements of minimalism and sound design with the textures and spirit of early dream pop. While CLEARED have always favored patient growth and repeated themes, those core elements are now adorned with intense melodic composition and spontaneous bursts of electronic collage. The result is a truly lush and enveloping experience that is the sum of the band's evolving style and approach to composition.