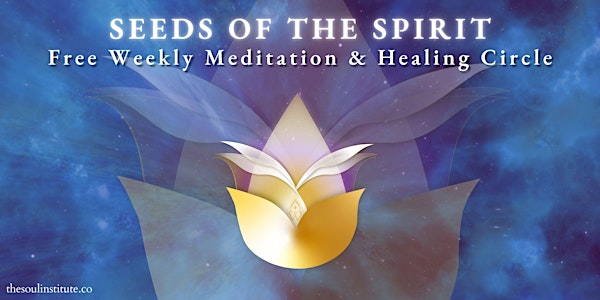 Multiple dates
Seeds of the Spirit: The Love Code
Seeds of the Spirit Weekly Meditation
By The Soul Institute for Quantum Living
Date and time
November 4, 2021 · 4pm - September 28 · 4:40pm PDT
About this event
Join our free meditation circle each Thursday at 7 PM EST to grow, heal, and transform in a community of like-minded souls. Each meditation takes us on the journey to the center of our hearts to tap into the frequency of love and in remembrance, live a life of limitless abundance.
About the organizer
The Soul Institute for Quantum Living is a co-creative educational platform that offers divine knowledge and ancient alchemical healing traditions for a modern, evolving world.
Our platform is open to seekers at all levels of spiritual awakening and inclusive of all those committed to walking the path of self mastery.
Our intention is to inspire and awaken, anchor and actualize the spark of divinity within you. Your "quintessence" and the expression of your authentic self is precisely the breath of spirit and change that is needed on the planet — here and now.