Description
「ONEPITCH November 2018」
TIME: November 15th, 6PM~9PM
LOCATION: ONEPIECE SF, 414 BRANNAN ST, SAN FRANCISCO, CA 94107
----
OnePitch brings together presenters and panelists for demonstration and feedbacks. During pitches, each presenter will have 3 minutes to present and 5 minutes for Q&A. At the end of all presentations, the panelists will select 1 winning company among all presenters based on presentation quality, business strategy, and the potential for growth. The winning companies will receive prizes from sponsors.
INTERESTED IN PITCHING? FILL OUT YOUR APPLICATION FORM HERE:
https://goo.gl/forms/qeFzik6o7na2Ql413


Panelists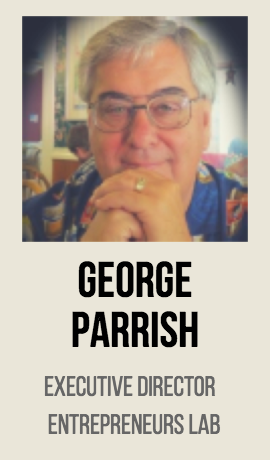 George Parrish is a professional business consultant that has worked with some of the world's most promising startups. As a current board member on eight different startups in the Bay area, Parrish is known for his ability to examine a business market as well as identify successful business opportunities for startups first.
Through his experience, he has both build companies as well as sold companies and with his knowledge of startups across the tech industry, SMB, B2C, B2B and more markets he has changed the face of businesses and created successful futures for his clients.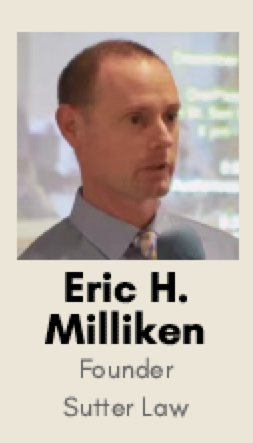 Eric H. Milliken served as the Executive Vice President of Soltech Solar, he also worked as a Compliance Officer Centurion Alliance. Milliken's unique practice is driven by his years of experience working in all aspects of businesses, from the formation, business development, funding negotiations, SEC compliance, contract negotiations, and legal services.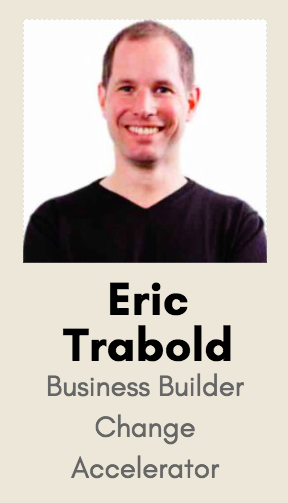 Eric Trabold was recently appointed as Chief Executive Officer at Nexkey, Inc. In a Career journey that began with the transition from Computer Engineer to award-winning young Sales Professional, Eric's progressive, analytical mindset and passionate pursuit of excellence predicted his emergence in Management and Executive roles over the recent decade as a uniquely gifted international leader, mentor and growth agent in highly-competitive technology sectors. His broad influence has spanned numerous speaking engagements at industry forums such as Mobile World Congress in Barcelona, Spain, Nvidia's GPU Technology Conference in Silicon Valley as well as CeBIT in Hannover, Germany. He is Co-chair of the German American Business Association and Co-Organizer of the renowned Society3 Mentoring-Networking group, which has over 3,000 members, that helps young entrepreneurs optimize funding opportunities, fine-tune business plans and foster connections.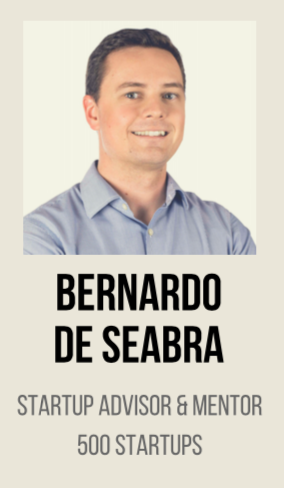 Bernardo de Seabra specializes in advising startups on using analytics to drive their businesses and addressing their engineering scalability challenges (people & technology). My specific areas of expertise are ad tech, big data, software architecture and engineering team structure/growth. He previously held engineering leadership roles at Yahoo!, BrightRoll and Playdom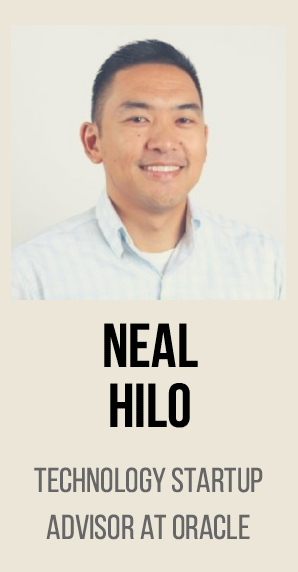 Neal Hilo - With a focus on Oracle Platform & Infrastructure products and services, Neal is an Oracle Technology Startup Advisor working closely with B2B companies in San Francisco. Previous to his role at Oracle, Neal was a Co-Founder & Creative Director of Artist Platform and E-Commerce consultancy themethodmakers.com. During his time there he worked closely with local businesses to build custom e-commerce platforms, host live events such as San Francisco's first hidden gallery and art experience; The Method Makers Secret Art Gallery Tour #TMMSECRETSHOW
FORMATION
- 5 minutes to present and 5 minutes for Q&A
- At the end of all presentations, the panelists will select 1 winning company among all presenters based on presentation quality, business strategy, and the potential for growth.
- The winning companies will receive prizes from sponsors.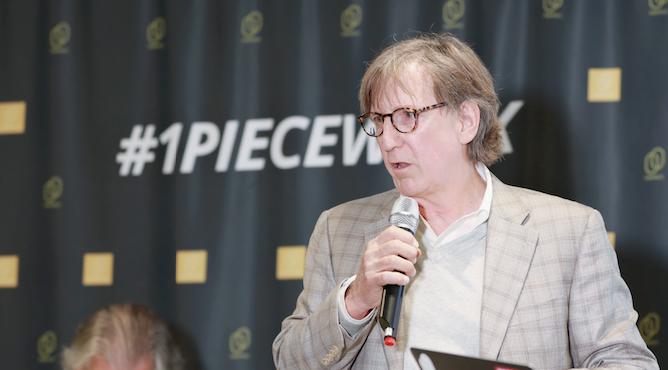 AGENDA
6:00 - 6:30 Check in
6:30 - 6:45 Introduction
6:45 - 8:00 Pitching
8:00 - 8:20 Feedback + Winner Announcement
8:20 - 9:00 Networking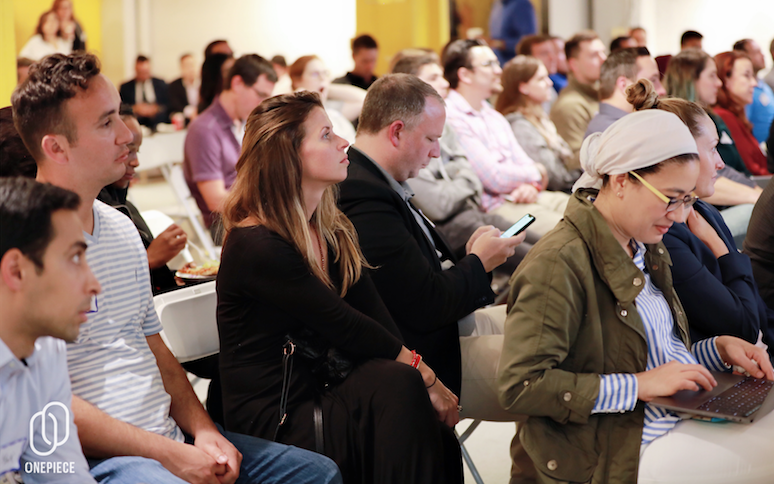 Honorable Sponsors

Business France and IMPACT USA are government agencies supporting the international development of the French economy. Based in New York, San Francisco, Montreal and Toronto, its Tech team for North America works every year with 250+ companies. Through its acceleration programs (the French Tech Tour and Impact USA) as well as customized services, Business France helps entrepreneurs efficiently adjust and thrive in the most sophisticated and challenging market in the world.
Business France is a board member of French Tech New York, French Tech San Francisco, French Tech L.A. and French Tech Montreal.



Marcum LLP provides a full spectrum of traditional tax, accounting and assurance services; advisory, valuation and litigation support; and an extensive range of specialty and niche industry practices. The Firm serves both privately held and publicly traded companies, as well as high net worth individuals, private equity and hedge funds, with a focus on middle-market companies and closely held family businesses. Marcum offers an extensive range of professional services and a high degree of specialization. In addition to domestic and international tax planning and preparation, the Firm's professional services include mergers and acquisition planning, family office services, forensic accounting, business valuation and litigation support.


About OnePitch Events
OnePitch is a monthly pitch event that connects entrepreneurs, top-shelf investors, and an engaged audience in a fun and competitive environment. Every 3rd Thursday, selected startups will present in front of a panel of investors in exchange for feedback and potential investment. The purpose of OnePitch is to accelerate the matching opportunity, to increase business exposure to audiences, and to provide a platform for people with innovative ideas to communicate, connect, differentiate, and grow. Interested in pitching at future OnePitch Events? Send an email to zee@1piecework.com or nick@1piecework.com. We will get back to you asap!
EVENT ORGANIZER

OnePiece Work is a shared co-working space, which connects global business professionals and leading entrepreneurs. We are a trend spotter – specializing in finding and connecting entrepreneurs who have a hunger for greatness and a desire for global expansion. OnePiece Work redefines workspace, serves from global incorporations to freelancers and start-ups. With the rapid growth of the shared economy, the future workplace is no longer office buildings, homes, or cubicles, but rather a community where people with different backgrounds to inspire each other, innovate and share ideas and resources. OnePiece Work combines businesses across industries, creates comfort space for everyone enjoy in work and social together. We invite you to leverage and be a part of our exclusive network of entrepreneurs and venture capitalists with a deep understanding of consumers' habits locally, and a shared desire for business growth.

Society3 Group was originally started in San Francisco in April 2014. After moving to Europe, Society3 Group AG was registered in Lucerne Switzerland in Oct 2015. With the inception of the World Innovations Forum event in 2017, Society3 and WIForum worked in parallel with the same vision and enagement. In 2018 Society3 was converted to World Innovations Forum and the accelerator got its own brand "San Francisco Accelerator".