Description
「ONEPITCH & SOCIETY3 April 2019」
TIME: April 18th, 6PM~9PM
LOCATION: ONEPIECE SF, 414 BRANNAN ST, SAN FRANCISCO, CA 94107
----
OnePitch brings together presenters and panelists for demonstration and feedbacks. During pitches, each presenter will have 3 minutes to present and 3 minutes for Q&A. At the end of all presentations, the panelists will select 1 winning company among all presenters based on presentation quality, business strategy, and the potential for growth. The winning companies will receive prizes from sponsors.
INTERESTED IN PITCHING? FILL OUT YOUR APPLICATION FORM HERE:
https://goo.gl/forms/gUwjktVQZ2CGukmJ2
Prizes
- 2 week pass at OnePiece Work
- Lunch with Eric Milliken and Ian Bennett from SutterLegal
- Juliette Donohue offering one hour consult with her business BizFuels.com (Juliette, 24 M&A's, 5 IPO's)
- One class at Entrepreneur Lab in Stockton (Launched/helped 45 Early Stage StartUps/companies)
Panelists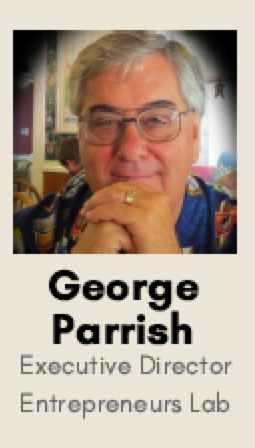 George Parrish is a professional business consultant that has worked with some of the world's most promising startups. As a current board member on eight different startups in the Bay area, Parrish is known for his ability to examine a business market as well as identify successful business opportunities for startups first.
Through his experience, he has both build companies as well as sold companies and with his knowledge of startups across the tech industry, SMB, B2C, B2B and more markets he has changed the face of businesses and created successful futures for his clients.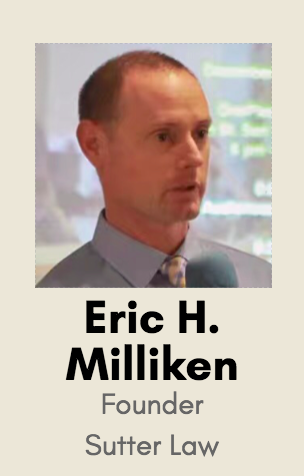 Eric H. Milliken served as the Executive Vice President of Soltech Solar, he also worked as a Compliance Officer Centurion Alliance. Milliken's unique practice is driven by his years of experience working in all aspects of businesses, from the formation, business development, funding negotiations, SEC compliance, contract negotiations, and legal services.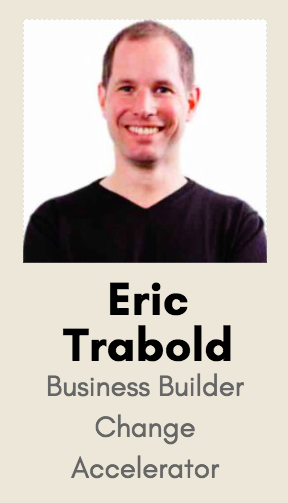 Eric Trabold was recently appointed as Chief Executive Officer at Nexkey, Inc. In a Career journey that began with the transition from Computer Engineer to award-winning young Sales Professional, Eric's progressive, analytical mindset and passionate pursuit of excellence predicted his emergence in Management and Executive roles over the recent decade as a uniquely gifted international leader, mentor and growth agent in highly-competitive technology sectors. His broad influence has spanned numerous speaking engagements at industry forums such as Mobile World Congress in Barcelona, Spain, Nvidia's GPU Technology Conference in Silicon Valley as well as CeBIT in Hannover, Germany. He is Co-chair of the German American Business Association and Co-Organizer of the renowned Society3 Mentoring-Networking group, which has over 3,000 members, that helps young entrepreneurs optimize funding opportunities, fine-tune business plans and foster connections.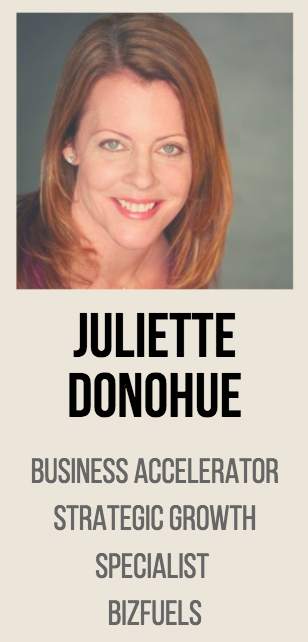 Juliette Donohue - One of the most experienced and youngest growth strategists, Donohue grows companies and portfolios of companies focusing on increasing profitability & securing exits for founders. #Repeated Success: Four IPOs, over 22 mergers and acquisitions, 5 spin-offs, 20+ startups (both venture funded and growth mode) and 200 established rapid growth businesses, and advised business advisors representing over 7000 different companies. #Complexity: Thorough understanding of diverse vertical markets, multiple business models various financial mechanisms and strategic acumen having launched businesses in 29 different countries.
- Ian Bennett-Goldberg (Of Counsel, Sutter Law): Serving as Of Counsel to firm focusing on startup, business, real estate and technology law with an emphasis on legal support from early stage through exits. Recruited to provide firm with additional expertise in dispute resolution and risk management and advise and represent clients with a variety of business interests including investments, entity structuring and restructuring, mergers & acquisitions and private client needs.
- Lauren Fernandez (Accredited Angel): is a Senior Global Learning Consultant with the ability to design and execute impactful Learning and Development (L&D) programs for organization's employees. She is able to transform individuals, teams and organizations from good to great.
FORMATION
- 5 minutes to present and 5 minutes for Q&A
- At the end of all presentations, the panelists will select 1 winning company among all presenters based on presentation quality, business strategy, and the potential for growth.
- The winning companies will receive prizes from sponsors.
AGENDA
6:00 - 6:30 Check in + Networking
6:30 - 6:45 Introduction
6:45 - 8:00 Pitching
8:00 - 8:20 Feedback + Winner Announcement
8:20 - 9:00 Networking
EVENT ORGANIZER

OnePiece Work is a shared co-working space, which connects global business professionals and leading entrepreneurs. We are a trend spotter – specializing in finding and connecting entrepreneurs who have a hunger for greatness and a desire for global expansion. OnePiece Work redefines workspace, serves from global incorporations to freelancers and start-ups. With the rapid growth of the shared economy, the future workplace is no longer office buildings, homes, or cubicles, but rather a community where people with different backgrounds to inspire each other, innovate and share ideas and resources. OnePiece Work combines businesses across industries, creates comfort space for everyone enjoy in work and social together. We invite you to leverage and be a part of our exclusive network of entrepreneurs and venture capitalists with a deep understanding of consumers' habits locally, and a shared desire for business growth.

Society3 Group was originally started in San Francisco in April 2014. After moving to Europe, Society3 Group AG was registered in Lucerne Switzerland in Oct 2015. With the inception of the World Innovations Forum event in 2017, Society3 and WIForum worked in parallel with the same vision and enagement. In 2018 Society3 was converted to World Innovations Forum and the accelerator got its own brand "San Francisco Accelerator".