Join us and other local plant lovers for our second seed and plant swap for 2021.
About this event
We had so much fun at our last swap that it's time to plan another!
Join us at H St Farms (on the rooftop of 910 Bladensburg RD. NE) on Sunday, May 16th, 2021 for Cultivate's second seed and plant swapping event of 2021! Thanks to everyone who came out for the last plant swap- we had a great turnout!
As we get full-swing into the 2021 growing season- it's time to replenish your garden beds, share your new props for the season, and meet other gardeners and pass along the plant love by trading your plants with the other members of the community!
The event is free (although limited to 40 people on the rooftop at a time so please reserve your ticket early if you want to ensure your spot). Each participant will receive a free starter plant or Root Pouch on arrival so you can participate in Plant Swap even if you don't already have a plant you want to trade.
The day's schedule will look like this:
12:00-12:45 pm - House Plant/Rare Plant Swap
1:00-1:45 pm - Seeds, Edible Garden, and Perennial Plant Swap
2:00-2:45 pm- House Plant/Rare Plant Swap/Perennial/Edible Plant Swap
There are different time slots depending on what type of plant you are trading so please check the schedule for which slot(s) you would like to sign up for.
You can see all of Cultivate the Cities classes here (all classes here) Please sign up for these classes on Eventbrite. The number of participants is limited so make sure you sign up as soon as possible.
Rules:
Social Distancing protocols: Masks must be worn at all times and we require everybody to stay 6 feet apart. We will be limiting the number of people allowed on the roof at one time to ensure we can keep up with social distancing protocols.
Plant Labeling: Please label all plants with your name (so interested traders can find you!), and the name of the plant for trade to facilitate easy hands-free trading!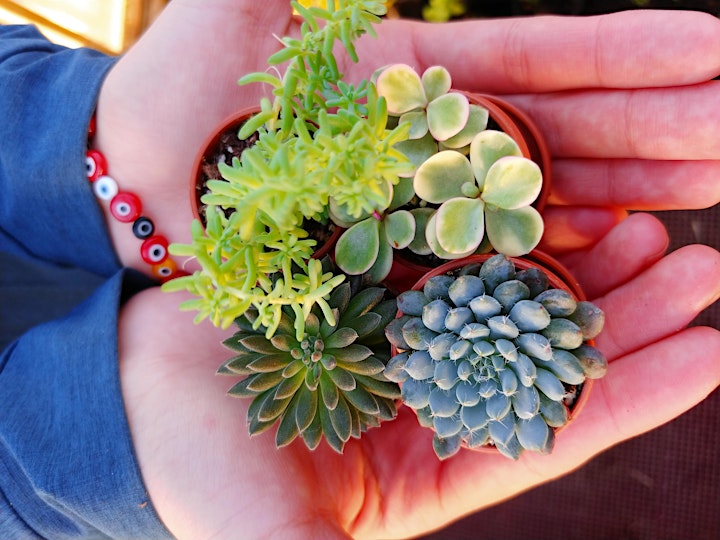 Organizer of Seed & Plant Swap 2021
Cultivate the City is an urban farming company based in Washington DC. We manage a network of sites including restaurant gardens, corporate and municipal green spaces, school gardens, a retail garden center and a rooftop farm at Nationals Park. Check out our various class offerings and if you don't see what you're looking for just send us a message at info@cultivatethecity.com. We can also conduct private classes as a part of a corporate retreat, birthday party or a regular Sunday!