Event Information
Refund policy
Contact the organiser to request a refund.
Eventbrite's fee is nonrefundable.
A collection of discussions, workshops and talks celebrating the diversity, opportunities and deep cultural connections of our seeds.
About this event
The Gathering will be held virtually this year to keep all participants safe and minimise any disruption to programming due to changing pandemic restrictions. However, we have a few tricks up our sleeve to ensure that all attendees still feel connected, engaged and excited by what's on offer! We will also be recording all the sessions so if you can't attend at the weekend you can catch-up at your leisure afterwards! What you can expect:
Keynote by internationally-celebrated scientist and activist Dr Vandana Shiva
Updates and planning sessions for our grain and vegetable seed networks
'Seeds of Justice' screening
Spotlight on a new oat dehuller prototype and processing equipment
Discussions on grain and vegetable seed legislation in the UK post-Brexit
Wisdom from international allies and collaborators
Seed genetic diversity insights and opportunities
...and much, much more!
Programme:
Saturday, 23rd October
Opening Plenary 9:30am - Welcome, Opening remarks by Vandana Shiva
Session 1 10.30am – Accessing Agrodiversity: Searching for new varieties
Despite huge losses in crop diversity over the last century, there are still rare seeds with many incredible traits – from taste to tolerance - available to growers but little known or accessed. These varieties may reside in community seed banks, in the custodianship of older farmers, in genebanks or with breeders, and this session will look at how to access them through partnerships and networks that foster solidarity and sharing across the small-scale seed movement. We will explore some of the tools that small-scale seed producers and seed banks have used to access diverse vegetable seeds. The session will be particularly relevant to anyone wanting to start seed collecting or selling their own varieties.
Speakers: Kate McEvoy of Real Seeds, Catriona Fenton of Garden Organic & Richard Galpin of London Freedom Seedbank
Format: Panel discussion
Session 2 11.30am – Globalising the (Seed) Struggle: Lessons from La Via Campesina Movement
In this session we will hear from peasants, farmers and activists from the international grassroots movement La Via Campesina. The speakers will share stories and strategies of the past two decades from their farmers unions and networks organising across the globe in response to the concentration of seed ownership, seed enclosures and the loss of agrobiodiveristy.
Speakers: Ramona Duminciou of Eco Ruralis in Romania and Via Campesina Europe, Mahesh Deshpande of La Via Campesina India
Session 3 12.30pm – Reviving Grain Equipment: Human-scale machinery for big challenges
To revive our fields with diverse grains, we must revive the machines that enable us process and eat them. In this session we will hear from Adam Veitch – an engineer, grower and baker – on the work he has been doing with the Seed Sovereignty Programme to research the human scale grain processing machinery of the past. Adam is using his research to develop an open source design for a dehuller which will allow farmers to dehull grains in their fields.
Speaker: Adam Veitch, crofter and founder of Ryevolution Format: Workshop
Lunch 1.30pm – Virtual Seed Tour with Real Seeds
Grab a bite to eat and join Kate and Ben on a virtual tour around their site in Pembrokeshire, a hub of activity for open-pollinated veg seed adored around the UK.
Session 4 2.30pm – Organic Seed Breeding: Progress and challenges
Small scale farmers play a crucial role in the management and use of agrobiodiversity, of which seeds form a central part. Farmers are increasingly understanding that their work is valuable and attempting to achieve appropriate recompense within public sector and food value chains. This situation, which is commonly repeated worldwide, is the driver of this session, which aims to explore innovative business models and learning approaches to increase and support sustainable agrobiodiversity management and to reconnect food chain players and civil society with agrobiodiversity values. Humberto's research has taken place in Cuba, Mexico and also in Europe.
Speakers: Humberto Rios Labrada of CAWR
Format: presentation
Session 5 3.30pm – Vegetable Seed Legislation: Where we are and where we want to be
Seed legislation expert Fulya Batur talks us through UK vegetable seed legislation as it stands and the work being done to shift the landscape for a more diverse and fair future in seed.
Speaker: Lawyer and activist Fulya Batur of Kybele Consultancy
Format: workshop
Session 6 4.30pm – Grain Legislation: Where we are and where we want to be
Seed legislation expert Fulya Batur, joined by UK Grain Lab founder Kimberley Bell and the Organic Research Centre's Charlotte Bickler discuss the grain legislation landscape and options for the future.
Speakers: Fulya Batur & Charlotte Bickler
Format: workshop
Session 7 5.30pm – Sovereign Medicine: Medicinal herb seed issues and opportunities
Discussions of seed sovereignty usually focus on grain or vegetable seed, but our oft-overlooked medicinal seed is in a precarious position as additional shipping restrictions and lack of local producers leaves medicinal herb growers struggling to source seed. Joined by Richo Cech of Strictly Medicinal Seeds, widely regarded as one of the most important medicinal seed suppliers, and Ben Heron of Earthsong Seeds, we discuss the state of medicinal seed, draw inspiration from the past and plan next steps for the future. Speakers: Richo Cech of Strictly Medicinal Seeds and Ben Heron of Earthsong Seeds Format: Panel discussion
FILM NIGHT 7.30pm – Seeds of Justice Film & Conversation
The film follows Ethiopian plant geneticist Dr Melaku Worede's inspirational work to re-valorise farmers' knowledge and protect their position as guardians of seed diversity.
Speaker: Liz Hosken, Director of the Gaia Foundation
Format: film screening
Sunday, 24th October
Session 1 9.30am – Seed to Plate: Working together to build small-scale grain networks
By enabling the diversification of cereal seed, we can empower a new generation of localised, equitable grain networks. A spirit of openness and collaboration over the long term is required to ensure resilient, sustainable and positive economies can be established. This panel session will present three working networks, illustrate some of the learning they have undertaken so far, and allow opportunity for questions from the audience.
Speakers: Fred Price and Rosy Benson of Gothelney Farm and Field Bakery, John Turner & Kimberley Bell – The Grange, Small Food Bakery, Josiah Meldrum & Henrietta Inman – Hodmedods, Wakelyns Bakery Format: Panel discussion
Session 2 10:30am – Pulses, Proteins and the UK Diet
The majority of pulses are imported to the UK & Ireland despite the fact we used to grow many more on these islands. Hodmedods was founded in 2012 to bring back UK grown pulses and other food crops working with British Farmers. From Fava beans to "Black Badger" Carlin Peas and Quinoa from the plains of Essex, Hodmedods will talk about this journey and current opportunities.
Speaker: Josiah Meldrum of Hodmedods
Format: Panel discussion
Session 3 11.30am – Community Seed Forum: Rural and Urban Seen Initiatives
Urban and rural community seed initiatives face distinct constraints, challenges and opportunities. Join us for this Community Seed Forum, as we together unpack these and tease out potential solutions and collaborations. This session will begin with a few brief presentations from existing seed projects before opening the floor for open discussion.
Speakers: open to all community seed groups in our network
Format: Round table discussion
Session 4 12.30pm – Three Irish Seed Saving Pioneers: a journey back to the beginning
Going back to the source of the modern day revival of seed saving in Ireland, we talk to three pioneers who were there at the beginning. We will ask the questions who inspired them, what motivated them and are they hopeful for the future amongst other things. It promises to be a deep session that will go to the heart of what being a seed saver means in these times.
Speakers: Madeline McKeever of Brown Envelope Seeds, Kevin Dudley of Cloughjordan Community Farm and Anita Hayes, Founder of Irish Seed Savers Association Format: Panel discussion
Lunch 1.30pm – Llafur Ni (Our Grains): Film Screening
Welsh organic farmer Gerald Miles has been on an epic quest to rediscover the rare black oats his grandfather once grew in Pembrokeshire fields overlooking the Atlantic Ocean. For a long time it looked like his search would be in vain, and that the black oats were gone for good… then he met Owen Shires and Iwan Evans Coedfadre.
Session 5 2.30pm – Fostering Genetic Diversity within the variety development process
Genetic diversity plays a key role in ensuring resilience, robustness, stability and performance in food production, however industrialised agricultural systems and supermarkets are driving the loss of genetic diversity in our food. What can we do reverse this, and what do we need to happen to realise and release Nature's potential in our crop varieties?​ Join our panel in exploring options for promoting diversity and reintroducing resilience into our food system.
Speakers: Ambrogio Constanzo of the Organic Research Centre, Jack Kloppenburg of the Open Source Seed Initiative (OSSI) and Liz O'Neill of GM Freeze
Format: Panel discussion
Session 6 3.30pm – Contracting Between Growers and Suppliers
Join seed growers from the UK and USA for a roundtable discussion about their different approaches to contracts between seed growers and suppliers.
Speakers: Nikos Kavanya of Fedco Seeds, David Price of the Seed Coop and Kate McEvoy of Real Seeds
Format: Roundtable discussion
Session 7 4.30pm – In Conversation with the Seed Sovereignty Team: Exciting updates from our networks
An informal conversation with the Seed Sovereignty team highlighting what's going on across our networks. A great opportunity to get inspiration from what's going on not too far from home!
Session 8 5.30pm – Lessons from Our Global Allies
No movement exists in a vaccuum, and the seed movement in the UK and Ireland has been following in the footsteps of and developing collaboration with similar movements in the US, Canada and across Europe. In this lively discussion hear from those who have provided inspiration and now present opportunity for collaboration in the future. Speakers: Cara Loriz of the Organic Seed Alliance, Aabir Dey Director of The Bauta Family Initiative on Canadian Seed Security and part of SeedChange, and Mattias Lormier of Let's Liberate Diversity Format: Panel discussion
The Gathering is brought to you by The Gaia Foundation's Seed Sovereignty Programme and our event partners the Organic Research Centre, the Landworkers' Alliance, and UK Grain Lab. It has been made possible thanks to the kind support of our funders: Thirty Percy, the Samworth Foundation, the A Team Foundation, the Savitri Trust, and Be the Earth Foundation.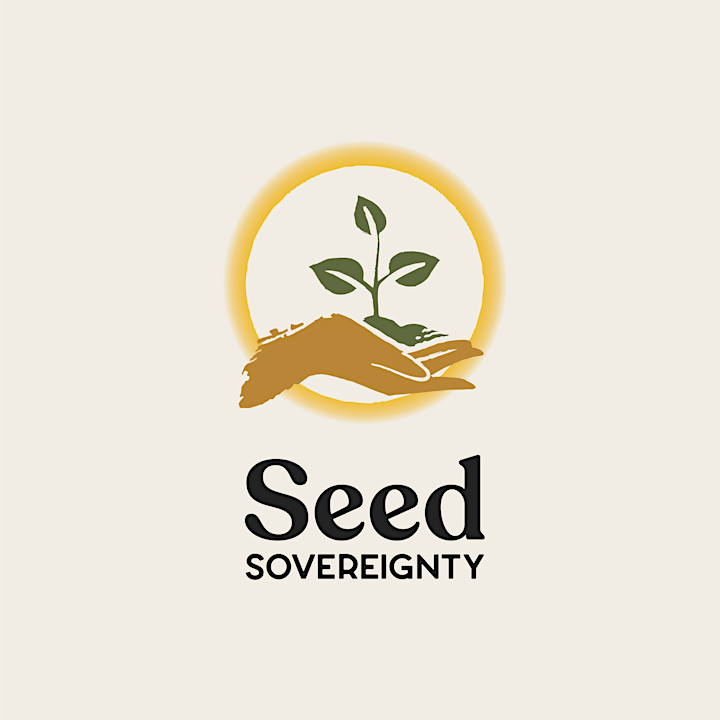 The Seed Sovereignty Programme of the UK & Ireland aims to support the development of a biodiverse and ecologically sustainable seed system here on home soil. Working closely with farmers, seed producers and partners across the seed sector, together we want more agro-ecological seed produced by trained growers, to conserve threatened varieties and to breed more varieties for future resilience.
The programme is being led by The Gaia Foundation who have been working on seed and knowledge for over three decades both in the UK and overseas.
Date and time
Location
Refund policy
Contact the organiser to request a refund.
Eventbrite's fee is nonrefundable.
Organiser of Seed Gathering 2021
The Gaia Foundation is passionate about regenerating cultural and biological diversity, and restoring a respectful relationship with the Earth. Together with long-term partners in Africa, South America, Asia and Europe, we work with local communities to secure land, seed, food and water sovereignty. By reviving indigenous knowledge and protecting sacred natural sites, local self-governance is strengthened. This enables communities to become more resilient to climate change and the industrial processes which have caused the many crises we now face. www.gaiafoundation.org