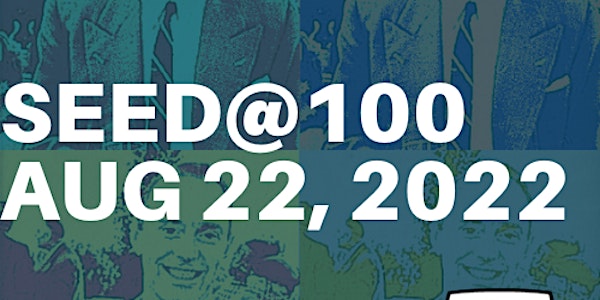 Seed @ 100: A Celebration
Join the Geo-Institute and USUCGER as we celebrate Harry Seed's life and legacy on his 100th birthday!
About this event
On Aug 19, 2022, Geo-Legend Harry Seed would have turned 100 years old. Join the Geo-Institute and USUCGER as we look back at his life and career, and examine the legacy he left for today's geotechnical engineers.
USUCGER President Adda Athanasopoulos-Zekkos hosts a panel of Professor Seed's friends and colleagues. Our panel is comprised of Les Harder of HDR, Faiz Makdisi of Gannett Fleming, Lelio Mejia of Geosyntec, and Ray Seed of the University of California.
The United States Universities Council on Geotechnical Education and Research (USUCGER) was founded in 1985 to provide advocacy for the continued development and expansion of high quality geotechnical engineering research and education by US academic institutions. This discipline has evolved to include geotechnical, geomechanical, geoenvironmental, geological, and geophysical engineering. Visit them at usucger.org.
Want to learn more about the Geo-Institute? We're a technical society with about 12,000 members - mostly geotechnical engineers and geologists. Visit geoinstitute.org to get to know us!