See Yourself To Success! Strategies for the Busy Entrepreneur (5 Week)

Thursday, May 5, 2016 at 6:00 PM

-

Thursday, June 2, 2016 at 7:30 PM (EDT)
Event Details
These 5 weeks could change your life!
---
Thursdays, May 5-June 2, 6:00-7:30pm

Do you find yourself...
Disconnected, depleted and overwhelmed from doing everything for everyone

except yourself?

Never having enough time to see your own goals through (because you always end up at the bottom of the list and you are too tired to even think about it at the end of the day)?

Always giving up on your goals before you even start and don't know why?

Find you are looking outside of yourself for life "balance" and just can't seem to find it?
We've all felt this way at one time or another. The good news is...
You are one system away from creating exactly what you want in your life!
The See Yourself to Success System is a personal success system that helps to reconnect you to what you really want and what truly makes you happy by creating a solid action plan to help you see any goal through. The great part is while you are working towards your goals, you are also discovering and correcting the areas that are holding you back and building upon and celebrating the areas where you are really strong.
In this 5 week series you will discover 5 simple, yet effective steps towards creating and succeeding at any goal. During these interactive, weekly classes we will focus on and discuss:
Becoming crystal clear on what you really want and understanding why you want it.

Understanding what it means to commit to your goal and commit to yourself.

Discovering the mind/body connection and how to become connected to your goal.

Creating consistency and examining how your habits and rituals are working for you or against you.

Learn about the power of gratitude, celebrate your success and build self confidence and esteem through seeing your goals through.
Enjoy finally having a solid action plan for accomplishing any goal you choose.
Testimonial: "This workshop forced me to take a real good look at my life. I work better visually. Seeing the breakdown of steps to become successful written on paper helped me really focus on all aspects of my life. I definitely have grown and learned so much in just five weeks. I learned about my strengths. I learned about making poor habits into positive ones that will turn my day and mood right around. I learned that it is up to me to make a change instantly. Most importantly, I learned what type of story I want to tell myself. My eyes has been more opened and I am being more mindful of my everyday attitude and decisions. Thank you Caryl. These techniques and tools will stay with me for a lifetime." - Ani Vong, Owner-Humanity

Decide. Commit. See It Through!
---
About the Instructor: Caryl Mix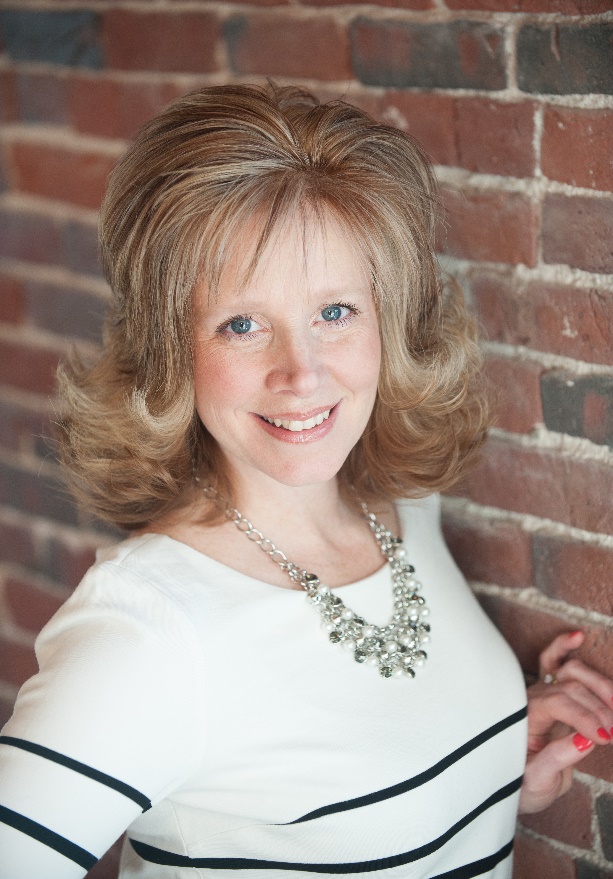 With 17 years of entrepreneurial experience, Caryl Mix has created systems to help others understand the importance of balancing the world within themselves, as opposed to looking to the outside for solutions. She is a personal coach and happiness expert that leads busy entrepreneurs back onto the path of discovering the key to their own inner happiness. Through strategic one-on-one coaching, programs, and events, she helps individuals develop tools and strategies to connect to their inner desires, while creating boundaries for themselves and understanding the importance of the mind/body connection. Trained by Robbins-Madanes Training for Strategic Intervention and a coordinator for Dave Ramsey's Financial Peace University, Caryl brings forth a variety of tools to successfully help others connect to the happiest versions of themselves personally and professionally.
When & Where

The Merrimack Valley Small Business Center
88 Middle Street
#202
Lowell, MA 01852


Thursday, May 5, 2016 at 6:00 PM

-

Thursday, June 2, 2016 at 7:30 PM (EDT)
Add to my calendar
Organizer
Community Teamwork's Merrimack Valley Small Business Center
Since 1998, Community Teamwork's MVSBC has provided ethnically and economically diverse entrepreneurs with the tools they need to create, sustain, and grow small businesses across the Merrimack Valley.
We provide a supportive and empowering environment where entrepreneurs can learn new, practical business skills and tactics tailored to fit each client. Our wide range of business development services include business planning, marketing, bookkeeping, financing, networking, and strategic planning.
See Yourself To Success! Strategies for the Busy Entrepreneur (5 Week)