About this Event
Want to learn more about historic U Street corridor with someone who has lived in and photographed Washington, DC for decades? Then join Geoff Livingston as he explores some of the most interesting residential locations in the city, U Street and Shaw.
From Washington.org:
"U Street stands out for its unique position as a heart of DC culture, both past and present. The neighborhood began to build up toward the end of the 1800s, thanks to the construction of streetcars on its main thoroughfares. It became an epicenter of African American life in the first half of the 20th century.
This was especially true for its influence in the music and arts scene, as theaters (like the Lincoln and Howard) opened. Famous personalities, from musician Duke Ellington to poet Langston Hughes, got their starts here, and many more flocked to the area to sing, dance, perform and play. Jazz was a focal point, and remains so today. The area flourished and blossomed for several decades, but then suffered decline during and after the riots of 1968.
However, over the past two decades, this section of the District has become as vibrant as ever. Since the 1990s, it's been welcoming a new generation of artists and trendsetters in a complete revitalization."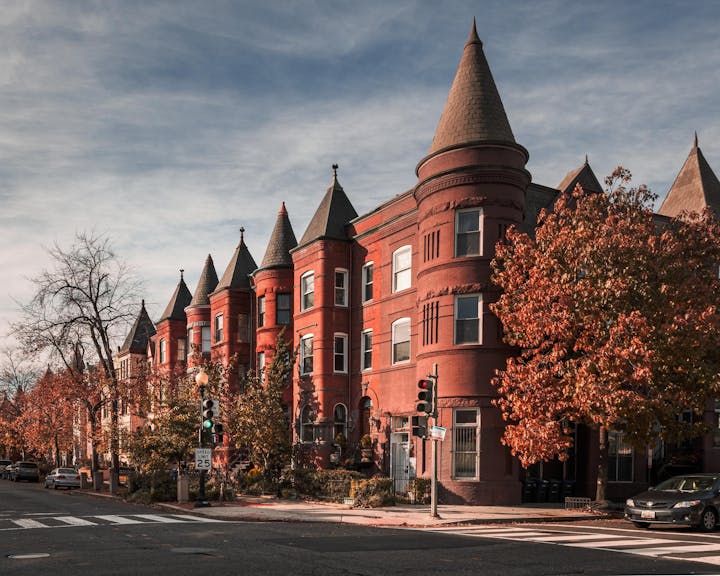 We'll walk along the U Street corridor and see classic buildings and architecture. Along the way, you will walk where Duke Ellington strode through the city and the MLK riots occurred, see buildings like the first African American YMCA, Ben's Chili Bowl, and many some fabulous sites – just make sure to bring good walking shoes!
Explore the real Washington, DC. See one of the most visual neighborhoods in the city with incredible murals and great street scenes.
Afterward, we will enjoy dinner and a jazz/R&B show. Price: Rates subject to change based on dinner/show.