Description
Since we've all noticed an increase in interest for SDWAN & HybridWAN, and specifically WAN Load Balancing, from businesses big and small, nationwide, we at FatPipe and Maureen Data Systems are hosting an in-depth webinar to discuss the current state and future of this diverse technology.
How will SD-WAN reduce your network costs while drastically improving performance?
Multi-site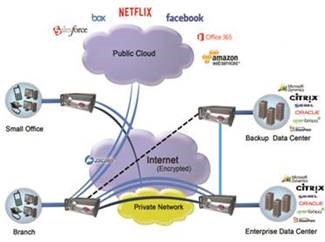 or Single-site


In this discussion, see how Next Gen SD-WAN/HybridWAN will:
History of SDWAN

Key components to consider when considering Next Gen HybridWAN

Eliminate dropped data, VoIP/Video sessions and productivity losses due to carrier outages

Consolidate network functions, saving 30% and more on equipment costs

Save money on bandwidth contracts, using Internet bandwidth as a secure transport to replace an MPLS network

Integrate both Private and Public networks in seamless failover and failback

Deliver benefits at all infrastructure levels-SMB, mid-market, and enterprises

What key factors should drive your SD-WAN vendor decisions

Real-world case studies discussed in this WebEx
Register today to receive your login information for the webinar.
We look forward to hosting you,
FatPipe & Maureen Data Systems
---
FatPipe is the inventor and multiple patents holder of software-defined wide area networking (SD-WAN), reliability, security, and WAN Optimization products, specializes in providing solutions that transcend Wide Area Network (WAN) failures to maintain business continuity for thousands of customers including numerous Fortune 1000 customers over the last 12 years, and has the largest installed base of customers in software-defined network WANs.
Maureen Data Systems (MDS) is an IT services and solutions company committed to developing custom, streamlined solutions for customers to achieve their business objectives. MDS structures its highly skilled engineers to align with how our customers consume technology -- with one team responsible for infrastructure, another heading up productivity and applications, and a third committed to identity and security solutions.